Kandi Burruss Pays Tribute to Husband Todd Tucker –– See Her Sweet Birthday Greeting
Kandi Burruss has shared a touching video message to her husband, Todd Tucker and you can definitely feel the love between then. 
The coronavirus may have prevented Kandi Burruss from throwing her husband a lavish birthday party but she definitely knows how to make him feel special. 
Burruss shared a touching video to her Instagram page, paying a beautiful tribute to Todd Tucker where she called him "her everything."
The couple has been married since 2014 and they have two children together, Ace and Blaze as well as Kaela and Riley from both their previous relationships. 
In the birthday tribute, Burruss said that she could not believe how many birthdays they had celebrated together, adding that while this year may be different, she was glad that they have each other. She said:
" I'm glad I have you, I'm glad I have our family, and I know no matter what is happening in the world, I am blessed to have you as my husband."
Burruss said that while they may not be able to travel like they usually do, she promised her husband a great day which would be all about him.
Burrus completed the video by wishing him a happy birthday with a slide show featuring her husband. It ended with an adorable clip of Tucker smacked with a plate full of cream on his face. 
Tucker opened up about dealing with his wife's career.
While the couple seems closer than ever, in April, they revealed that they had attended marriage counseling to help with their relationship. 
During the session, Tucker opened up about dealing with his wife's career and admitted that he did not think she was present when she was at home. He said:
"I'm here at the house, so I see how it affects the kids. My son is three years old and he'll come and 4 in the morning and get into bed and say, 'where's mommy?'"
The couple welcomed their daughter Blaze last year via surrogate and Burrus opened up about the process revealing that she had felt judged for her decision. 
The "Xscape" singer shared that she had been hurt by a family member who had shamed her for choosing not to carry her child.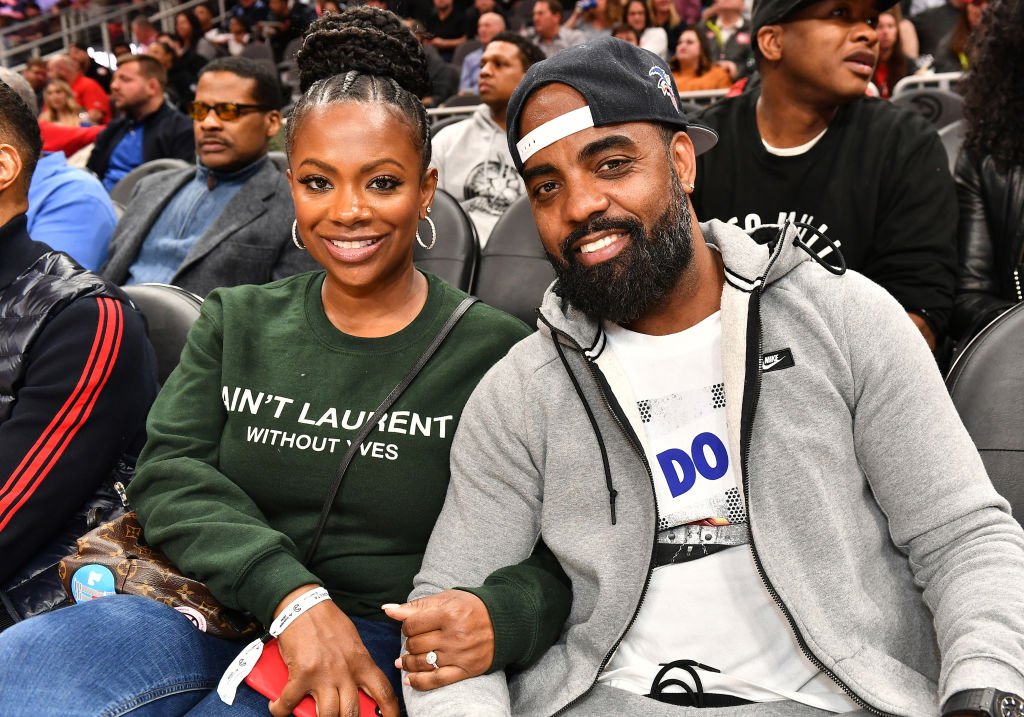 However, Tucker defended his wife and Burrus explained that she did not regret using a surrogate, adding that she now had a new friend. 
While their counseling may have aimed to help them as a couple, they also spoke about their parenting styles and were determined to find a middle ground between them for the benefit of their blended family.