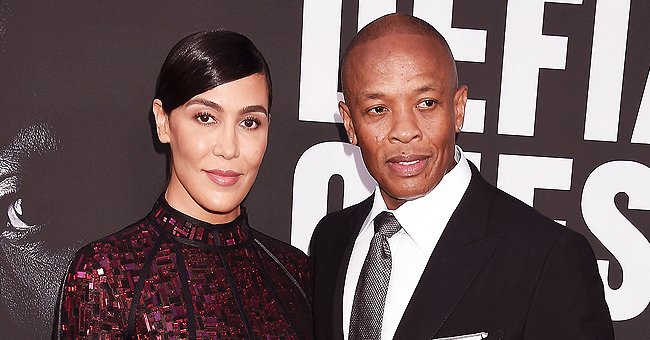 Getty Images
TMZ: Dr Dre's Estranged Wife Nicole Young Challenges the Validity of Their Prenup – Inside Her Bold Move
It looks like Dr. Dre's divorce to Nicole Young is about to get messy after she challenged the validity of their prenup. Here is what she wants.
When it comes to celebrity divorces, the often astronomical amount of money shared between couples can lead to a drawn-out and messy process.
And for Dr. Dre and his estranged wife Nicole Young, things definitely seem to be moving in that direction, especially as there is a $1 billion fortune on the line.
Recent legal documents filed by Young show that she is challenging the validity of a prenup that she signed in 1996 on the grounds that she had been coerced into signing.
The 50-year-old claimed that she had been backed into a corner and was pressured into agreeing to the prenup. However, she added that her ex had torn it up. She said:
"Andre acknowledged to me that he felt ashamed he had pressured me into signing a premarital agreement and tore up multiple copies of the agreement in front of me."
She explained that once the documents had been destroyed, there was an understanding that the prenup was therefore null and void.
Young and the music producer share two children, their daughter Truly, 19, and their son Truice who is 23-years-old.
Young was spotted leaving a meeting with lawyers a week after she filed for divorce last month.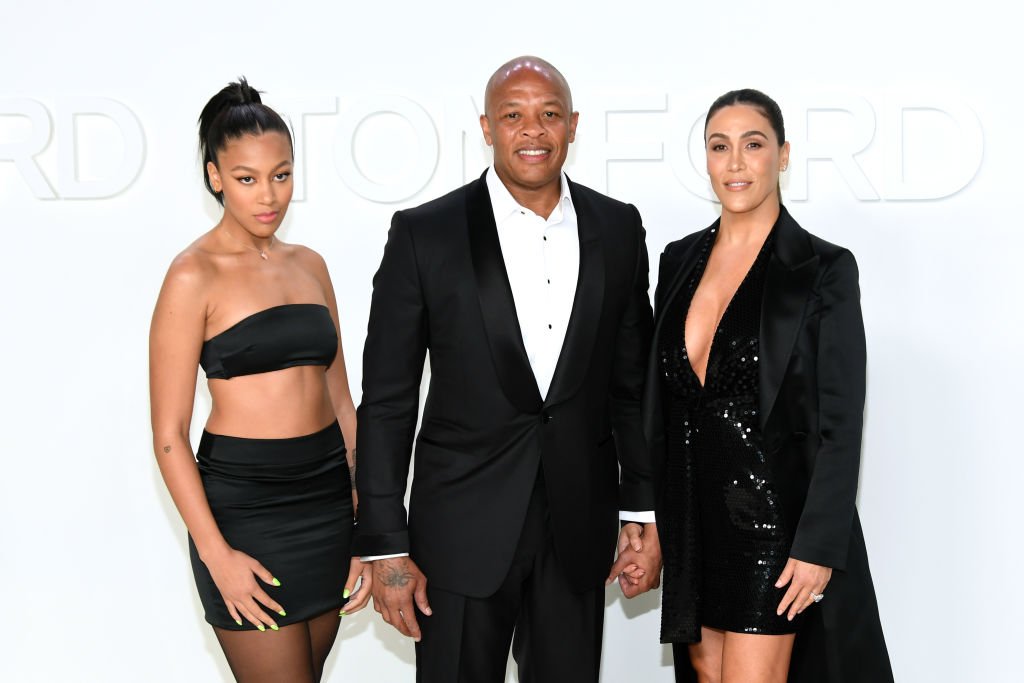 Truly Young, Dr. Dre, and Nicole Young attend the Tom Ford AW20 Show| Photo: Getty Images
The former couple made their last public appearance earlier this year in February at the Tom Ford fashion show, with Dre later speaking about birthday plans that included his wife.
During an interview, he spoke of his plans, revealing that they had planned on having a small get together with friends. He said:
"I decided to just keep it low-key this time — I'm going to have a few friends over and my wife is going to do a crab boil for me. I love crab. We're just going to kick it, kick it in my backyard."
However, it seems that things fell apart after Young was spotted leaving a meeting with lawyers a week after she filed for divorce last month.
At the time, it was revealed that the pair would be splitting an estate portfolio worth $60 million which includes a mansion in Pacific Palisades and their Brentwood estate.
According to the rapper, he claims that he never tore up the prenuptial agreement or said that it was invalid and wants it to be upheld.
He did, however, make it clear that he would pay spousal support and expenses but he would not be paying child support as both their children are grown.
Please fill in your e-mail so we can share with you our top stories!