From Beyoncé to Jessica Simpson — Personal Stylist on Celebrities with a Passion for Fashion
In the entertainment industry, it is common to see singers pursuing acting careers and vice versa. However, not many artists make the transition into fashion.
People like Jessica Simpson and Beyoncé took a chance, and it turned out very well. To get a better understanding of the business side of these celebrity fashion brands, we contacted personal stylist Lena Milovidova for an exclusive interview. Here's what she told us: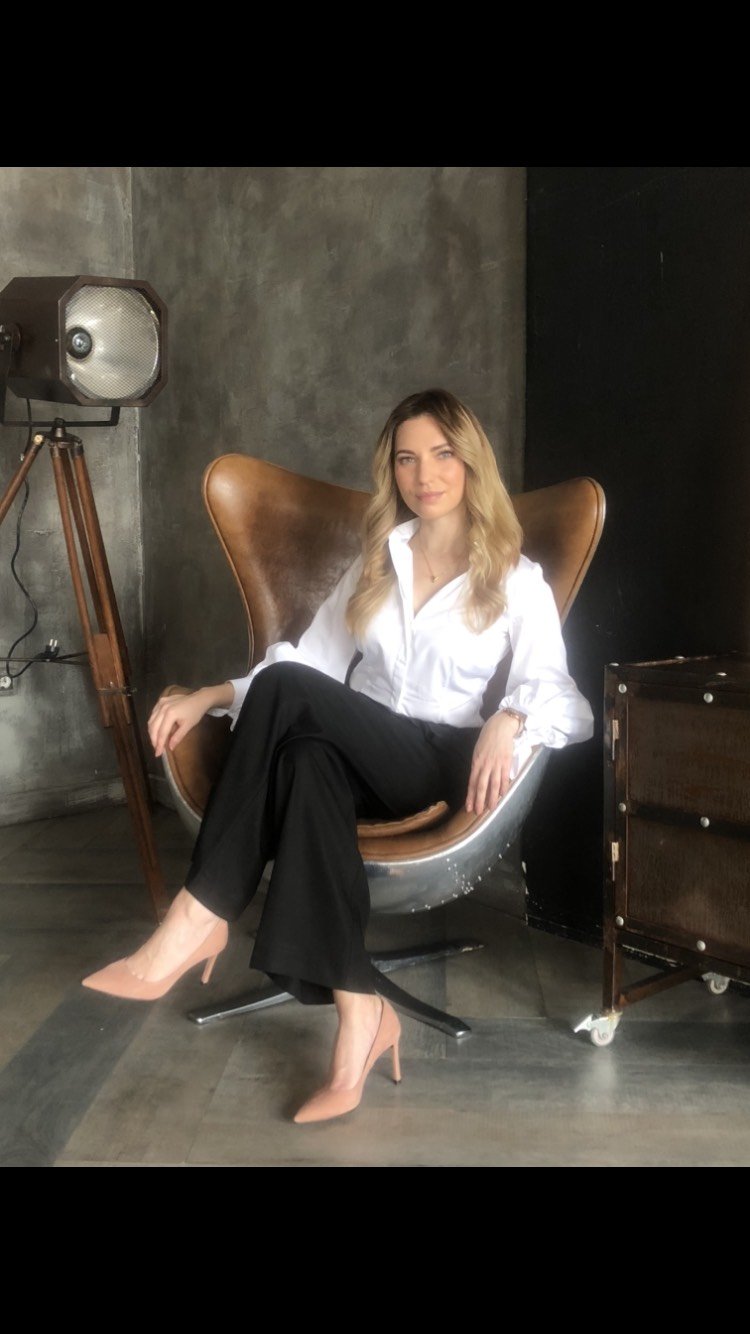 In my opinion, celebrity designers are divided into two categories: those who chose fashion as an extension of their personal brand while continuing their singing or acting careers, and those who stepped into the fashion industry and even created their own recognizable style that isn't necessarily connected to their on-screen image.
The more a designer thinks about people who will wear their pieces, the more commercially successful their collection will be.
SJP deserves my respect as a person who buys not a name but an item.
It's about clothes fitting certain body types, being comfortable, having no wrinkles, suiting the audience's lifestyle, so everyone could say, "I look and feel special in these clothes," and not "these are the clothes from a very special star."
If the pieces are convenient and reflect people's needs, they will wear them — there's not a different formula for success. Otherwise, the celebrity is doomed to dress only a narrow circle of their fans, and they will eventually grow up.
JESSICA SIMPSON
Early on in Jessica's career, she realized that her fans wanted to see what she was wearing, which is why she launched her fashion line that, initially, was all about shoes.
Over the years, the popularity of the Jessica Simpson Collection has grown to include everything from clothing to accessories to homes. Nowadays, it is a billion-dollar-a-year business. About it, Lena Milovidova said:
I'd call Jessica the first genuinely successful designer among singers. She released a collection of clothes named after herself and was also able to turn it into a real business empire, which now brings her hundreds of times more money than her singing career.
I would say that her secret is that she didn't get stuck in her own style and personality. Instead, she expanded the brand's style towards adaptive trends (as successfully as mass-market brands do).
In the early 2000s, when Jessica was at the peak of her fame, she was a typical girl living out the American dream. I'd use two words to describe her image and then her clothes — sweet and girly.
Focusing on making clothes for a broad audience of American women was justified, as was the fact that such an image appealed to a wide audience of American men. Consequently, Jessica entered the territory of iconic American mass brands like Forever 21, Urban Outfitters, and Betsey Johnson, biting off each audience's segment.
She has launched shoes, clothes, accessories, bags, suitcases, swimwear, watches, glasses, and a denim line — a real fashion empire. I would call Jessica Simpson the perfect success story for a mass-market brand.
Jessica sticks to the season trends while also focusing on elements that are combined with the features of her own brand: cute simplicity, romanticism, ornaments, details of cowboy style (especially if her primary audience is from the US where this trend is not just fashion but part of the culture).
However, she doesn't forget about relatively simple, basic pieces, like coats and dresses, which can become the basis for someone's everyday wardrobe.
To make customers come back to this celebrity brand, it's crucial (apart from offering fashionable pieces) to make sure that they know they will always find something that can be worn right now for a meeting, or tomorrow for a date, or next weekend for a trip. Her swimwear line, beachwear, and sportswear are other aspects worth highlighting.
SARAH JESSICA PARKER
Sarah Jessica Parker has been fascinated with footwear way before she started working on "Sex and the City." She told actress Gwyneth Paltrow that, when she was younger, her parents would take her and her siblings to a shoe store twice a year.
Once there, Sarah would pick up all the shoes, smell them, and detail almost every aspect of them. If that wasn't enough, she learned how to properly take care of her shoes so that they could last the entire year.
Eventually, after "Sex and the City," she launched SJP. About it, Lena Milovidova said:
In my opinion, Sarah Jessica Parker clearly founded SJP to follow in the footsteps of her character, Carrie Bradshaw, in "Sex and the City." And I definitely understand her: it is impossible to play a woman who loves shoes so much and not fall in love with them in real life.
The series ran from 1996 to 2004 and was phenomenally popular, making some shoe brands, like that of Spanish designer Manolo Blahnik, iconic. Therefore, launching her own shoe collection was the expected business move for Sarah Jessica Parker.
But she was in no hurry, which indicates that she didn't do it for the hype but for the quality and conceptuality. SJP deserves my respect as a person who buys not a name but an item.
As for me, this celebrity fashion brand showed a respectful approach to future customers of the brand. She waited for the right partner to launch: George Malkemus, CEO of Manolo Blahnik USA.
SJP was originally based on Carrie Bradshaw's style ideas: basic shoes that can be bright, shiny, and have non-standard shapes and color combinations. Consequently, the shoes that Carrie Bradshaw would wear don't change their shape but are continually getting released in different colors.
The actress also did the same with her clothing line, which proved to be a verified formula: her clothes are what her character would wear, and they have stayed pretty much the same for years, only relaunching them in different fabrics and colors.
Like Carrie Bradshaw, Parker is inspired by the style in New York during the 80s, which also helps merge her personal brand and business.
For Parker, her style and brand organically morphed into her shoe collection. Apart from that, a small number of her handbags and clothes feel nostalgic because of her fan-favorite TV series.
The brand turned out to be somewhat cozy for loyal fans, not pretending to be at the top in terms of design, but it's worthy, especially considering that her shoes are handmade in Italy. The pricing policy corresponds to the standard price for good shoes. On average, it is $350-400 per pair.
BEYONCÉ
Beyoncé's brand, IVY PARK, was created in 2016 with the intention of dressing real-life women. However, after she noticed that men were also attracted to her fashion brand, she launched some gender-neutral pieces for everyone!
It was also helpful that she made a collaboration with Adidas, though. Nowadays, Beyoncé is the only African American woman to have 100% ownership of an athleisure brand, as Elle reported. About IVY PARK, Lena Milovidova said:
Another important celebrity clothing brand is that of Beyoncé. Her line belongs to the upper mass-market, and her goods are available to the vast majority of her fans.
Her collections reflect the pop star's personal views: her fight for the rights of Black people and her being proud of her heritage, as well as her position when it comes to women's rights.
In this case, her clothing line and accessories become the continuation of her personal brand. Her clothes' goal is to dress a woman so that she looks as similar to Beyoncé as possible: an African American woman with an hourglass figure, looking great in bright colors and in styles that emphasize her waist and figure in general.
Beyoncé's clothes have a lot of black colors. She often publicizes her brand with her own photos. The result: a cross between fan merchandise, civic organization T-shirts, and a sports lifestyle brand.
After all, her collection includes beach-like bags and Beyoncé's favorite baseball caps. There is no intention for high fashion and innovation; this is a sportswear brand designed for female fans of the star who want to imitate her lifestyle, including the style of her children (there is also a line for kids).
It's no secret that many women follow Beyoncé precisely as an example of a good mother.
MARY-KATE AND ASHLEY OLSEN
The Row, the luxe fashion brand owned by Mary-Kate and Ashley Olsen, started in a college dorm in 2006. Although the twins barely advertise their label and they are quite private, The Row's popularity has been increasing over the years.
Apart from being featured in intimate New York Fashion Week shows, they have opened a store in London. Nowadays, Olsen's brand is seen as an integral part of the fashion world! About it, Lena Milovidova said:
Mary-Kate and Ashley Olsen are the stars who managed to create a designer brand, The Row, presented it at New York Fashion Week, and even entered the "haute couture" category. The Olsen sisters have created a luxury brand that lives an independent life.
I am sure that many fans of luxurious restraint and monochromatic complex silhouettes with a touch of bohemianism have not even watched a single film with the Olsen sisters in it, and they do not consider them celebrities.
Since they were children, the girls loved fashion, and although stylists dressed them at the beginning of their careers, they gradually learned to combine pieces, acquiring their own taste.
Of course, they partly owe it to their origin and the opportunities that their successful acting careers gave them.
In 2006, when they ended their time in Hollywood, they began to look for their own style, going through a thorny path from hippie to reserved bohemianism. That's how they came up with The Row.
They didn't seek to dress only in their own brand but wanted to wear couture pieces and created their own brand because they often lacked ideal basic clothes.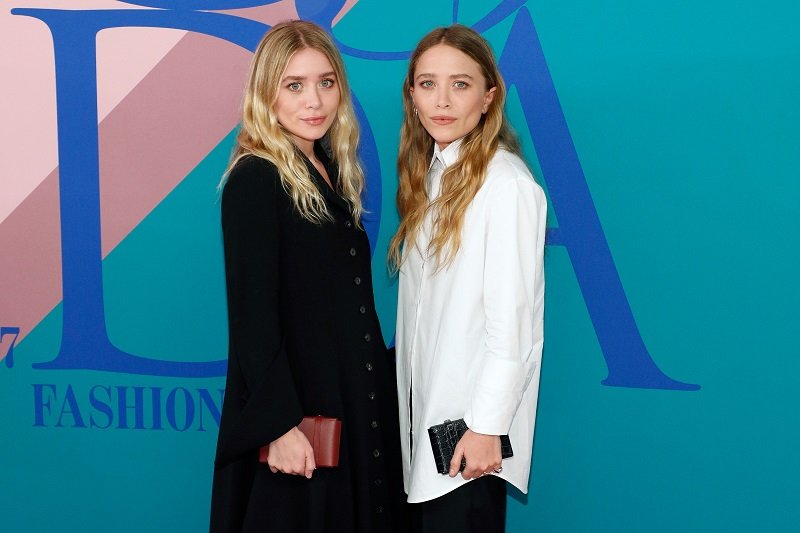 And since there are not enough of those ideal basic pieces — like a white T-shirt or a long black dress suitable for all occasions, or, let's say, a jacket — the brand has found its fans and admirers in many countries.
Of course, those where people can afford to pay $3,000 for a dress or $1,000 for a pair of shoes.