Dutch Cylist Fabio Jakobsen Is in a Coma after Tour de Pologne Crash – See Details of the Accident
On Thursday, it was reported that Dutch cyclist Fabio Jakobsen, 23, was involved in a crash the day before. The accident occurred during the Tour de Pologne
During the Tour de Pologne cycling race, Jakobsen was involved in a high-speed crash. Reports state that the incident happened during the final meters of the race's opening stage.
His diagnosis was said to be "serious" but he was currently stable. The athlete had some diagnostic tests performed on him at the hospital he was taken to.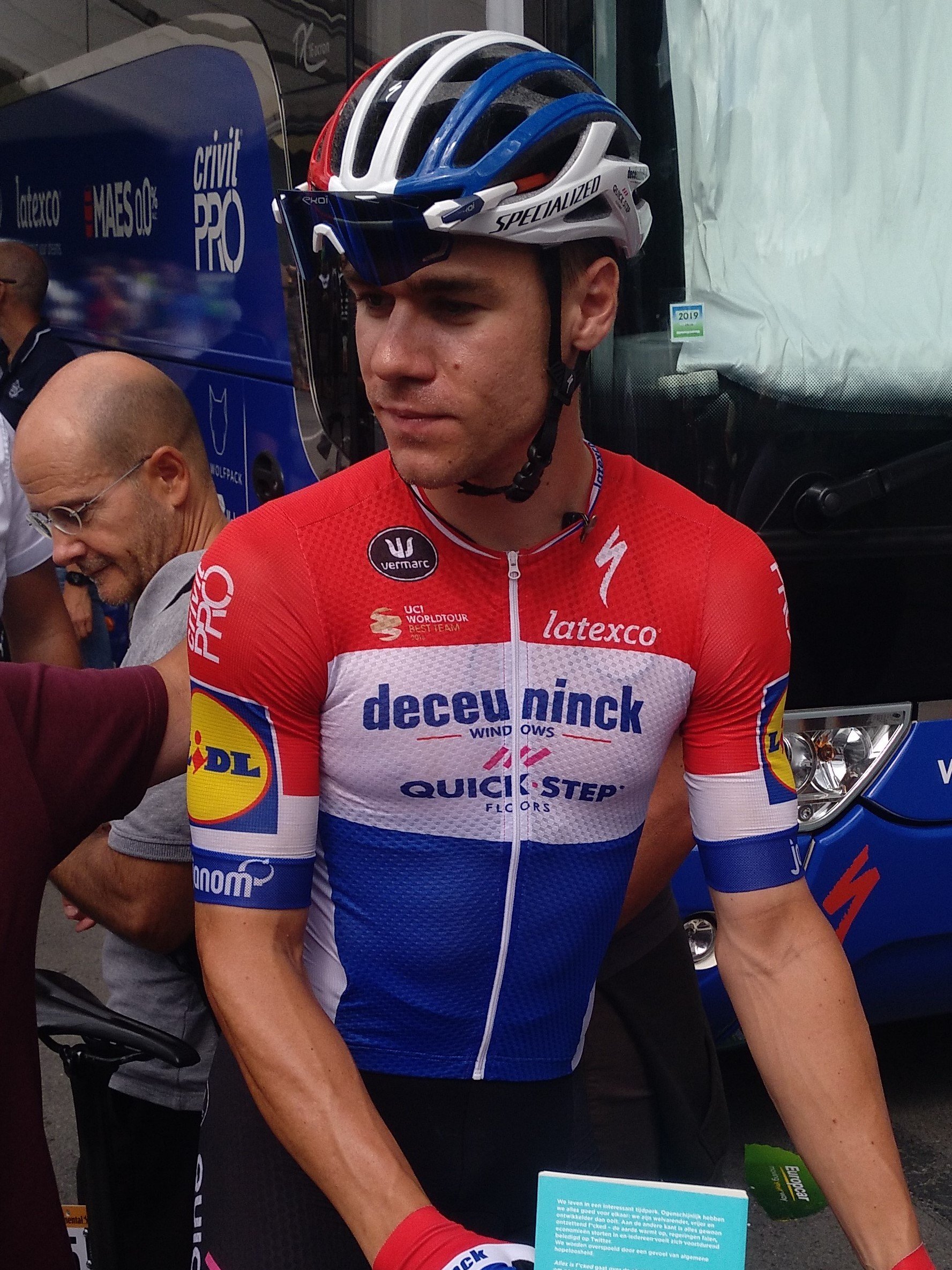 NO INJURY TO HEAD & BRAIN
It was discovered that he didn't have any "brain or spinal injury." However, he suffered some serious injuries to his "head and brain."
Jakobsen also "lost a lot of blood" but was said to be "very strong." Doctor Barbara Jerschina explained:
"His condition is very severe. There is a danger to his life."
CYCLIST IN A COMA
Despite this, she added: "I hope he will survive." The accident was so bad that the cyclist suffered multiple injuries.
The team of the cyclist who caused the accident shared how such crashes shouldn't happen.
Due to this, Jakobsen was put and kept in a coma. His condition is being closely monitored by doctors over the next few days.
RACE OFFICIAL HURT
The sportsman is currently at the Wojewódzki Szpital in Katowice, Poland. Jerschina also revealed how the race official suffered head and spinal injuries.
The official was luckily able to speak when he was taken to hospital. The cyclist's accident occurred as a fellow cyclist, Dylan Groenewegen, rode across the road in the downhill sprint.
HOW THE ACCIDENT HAPPENED
He then crashed into Jakobsen collided just before the finish line. The athlete hit the barriers before crashing into an official who was standing by the line.
Groenewegen was initially named the stage winner before being disqualified. A few others also fell after crossing the line due to the accident.
Fingers crossed & wishing @FabioJakobsen all the best for a full recovery.

— Robbie McEwen AM (@mcewenrobbie) August 6, 2020
STATEMENT FROM THE GOVERNING BODY
Union Cycliste Internationale (UCI), the sport's governing body said it "strongly condemns the dangerous behaviour of Groenewegen." Groenewegen's team also released a statement saying:
"Our thoughts go out to Fabio Jakobsen and other people involved in today's terrible crash in the Tour of Poland."
ALPINE GLACIER ACCIDENT
They added: "Crashes like these should not happen." In 2019, a number of cyclists got injured while racing mountain bikes down an 11,000-foot tall Alpine glacier.
A PILE-UP
The group was taking part in the "Mountain of Hell" annual race at the Les Deux Alpes ski resort in France. A pile-up happened after two cyclists crashed into each other.
Luckily, in this instance, no one was seriously hurt.