Mackenzie Phillips Was Fired Twice from 'One Day at a Time' — inside Her Battle with Addiction
Former child star Mackenzie Phillips had all the potential to make it in Hollywood. However, her struggle with drug addiction and other emotional traumas robbed her of a great career, including getting fired from the same show twice.
Talented actress Mackenzie Phillips grew up torn between two worlds due to her parents getting divorced when she was just three years old.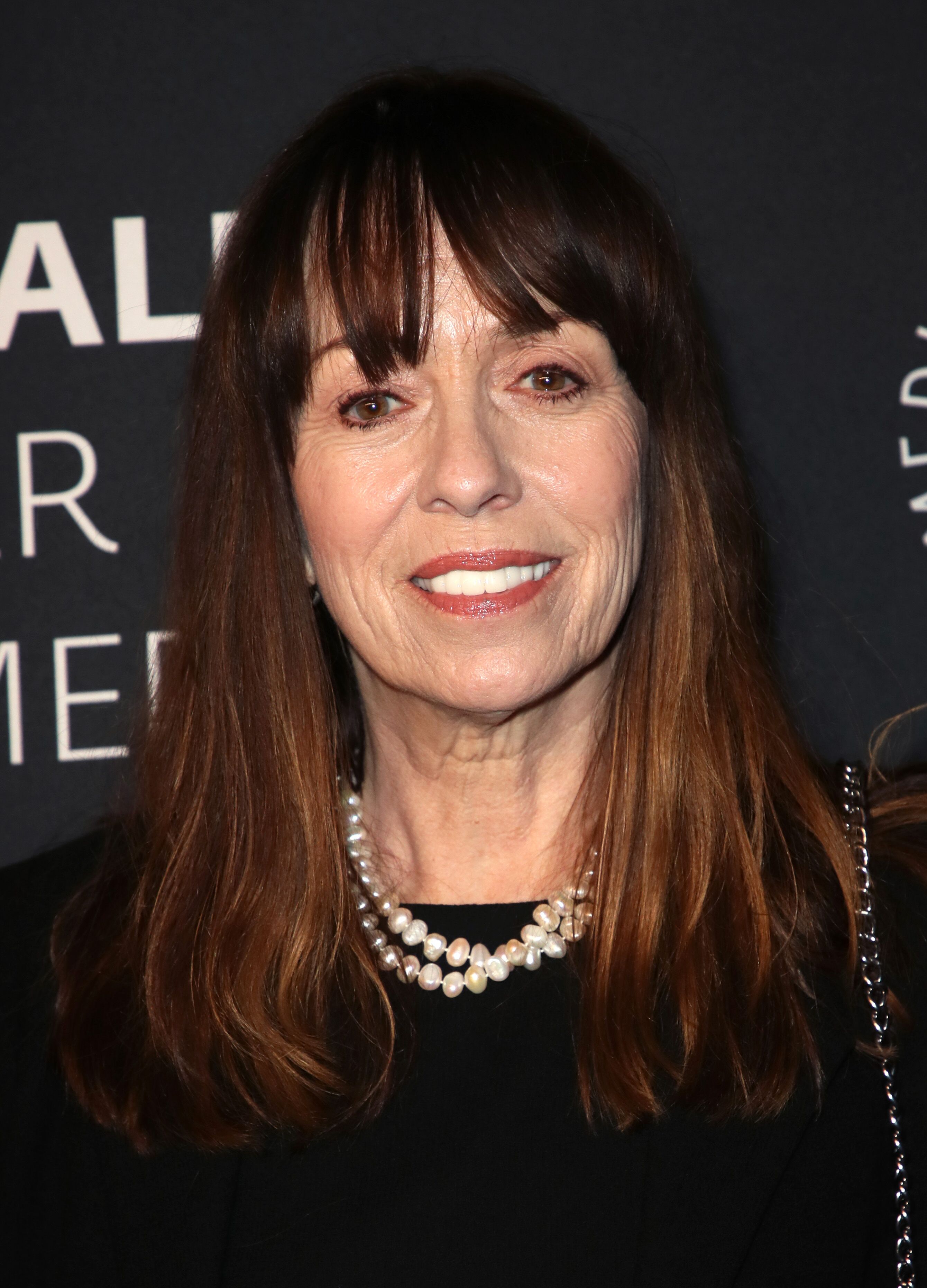 Phillips' mom, Susan Adam, on her part, tried to raise her daughter as a decent lady, while Mackenzie's time with her father, folk music legend John Phillips undid the right Susan had tried to do.
Mackenzie's claims generated an uproar, with many people accusing the actress of making false claims to boost her book sales.
The late John Phillips was the lead singer of the vocal group "The Mamas & the Papas" and was also a drug addict. John's influence on his daughter ultimately led her into a harrowing battle with alcohol and drug abuse for much of her teenage and adult years.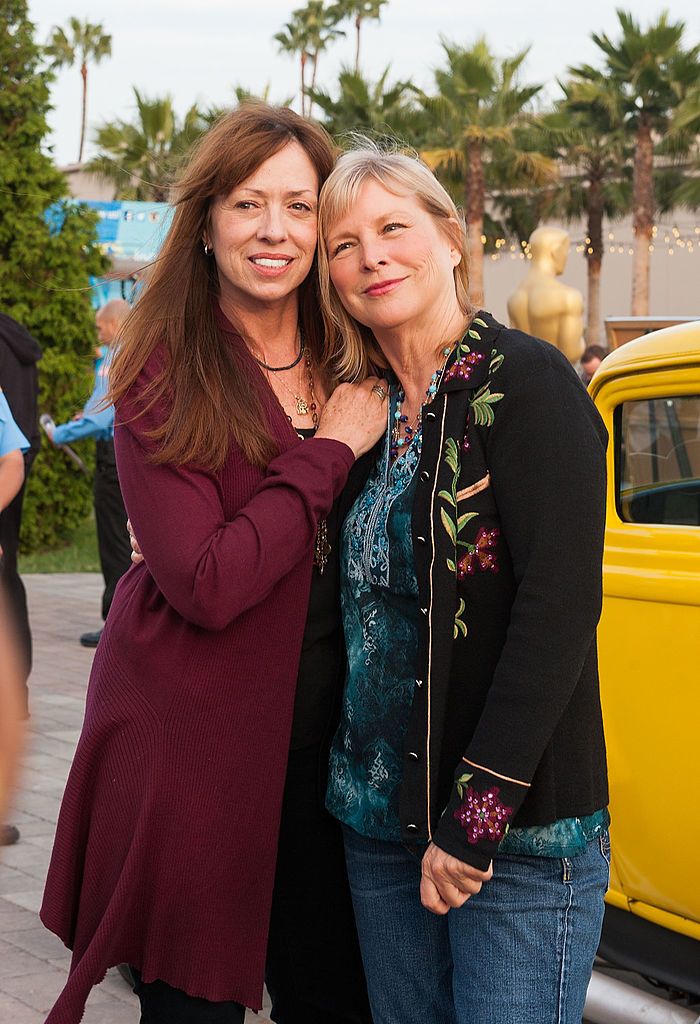 MACKENZIE PHILLIPS' STRUGGLE WITH DRUG ADDICTION 
Mackenzie Phillips grew up surrounded by alcohol and drugs due to her drug-addicted father. Mackenzie Phillips' dad showed her how to roll a joint when she was only ten years old, thus beginning her journey into a life marked by sex, drugs, and alcohol abuse.
Mackenzie had far from a normal childhood, and while most kids were still focusing on schoolwork, she was trying cocaine for the first time at the age of 11. And before she became a teenager, she had already become a frequent user.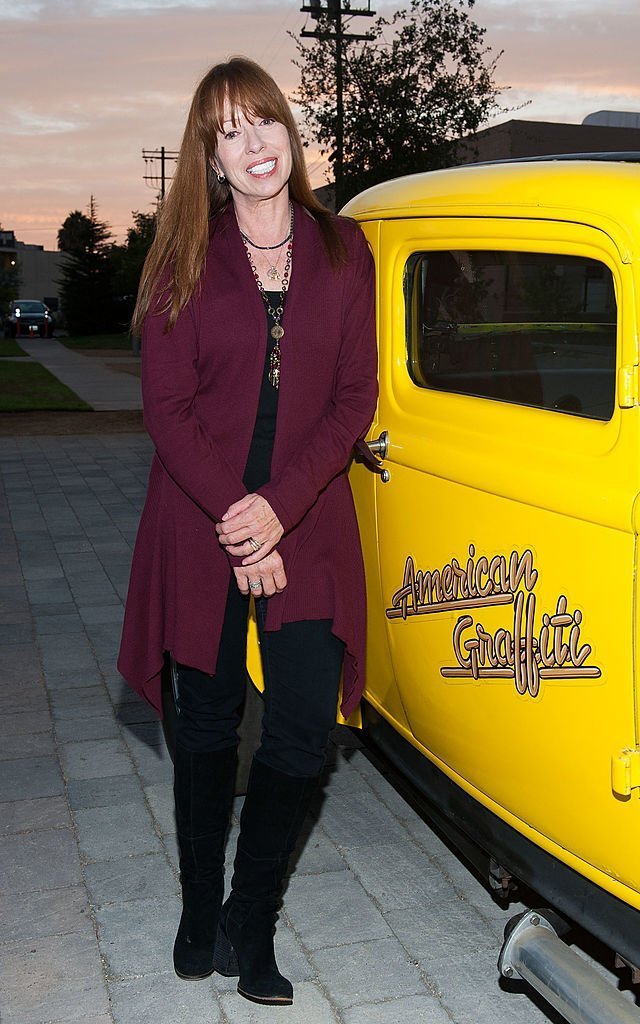 In 2009, during an interview on "The Oprah Winfrey Show," while speaking about her entanglement with drugs at such a young age, Mackenzie claimed she was somehow genetically predisposed to substance abuse. In her words:
"I come from a long line of undiagnosed mental illness, rampant addiction and alcoholism, so there's the genetic component. And then there's the introduction to these types of behaviors at a very young age." 
When Mackenzie was 12, she lost her virginity, and it was that same year that she got her breakthrough role in the 1973 hit movie, "American Graffiti."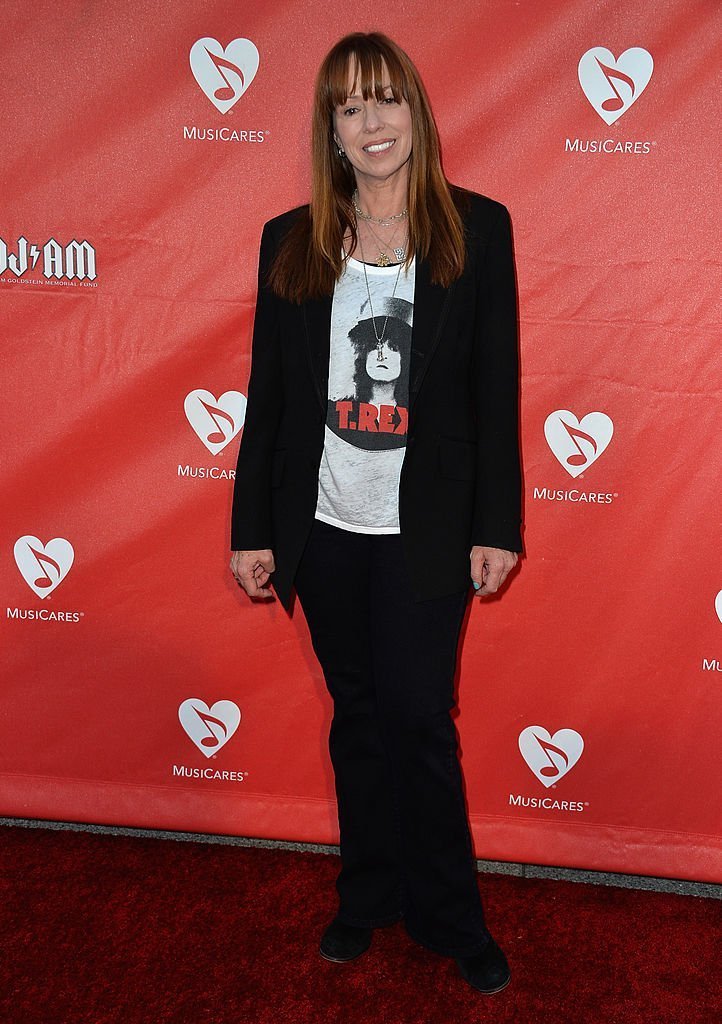 At just 12, she had become an instant hit with the fans, and barely two years later, she landed her career-defining role as Julie Cooper on the hugely popular CBS sitcom "One Day at a Time." 
However, Mackenzie's rise to stardom culminated in a bigger appetite for drugs, especially cocaine. Before she turned 18, she got arrested after she was found passed out on quaaludes on the street in Los Angeles. 
After getting arrested for the first time, her father's shocking reaction was to congratulate her, much like it was a rite of passage into adulthood.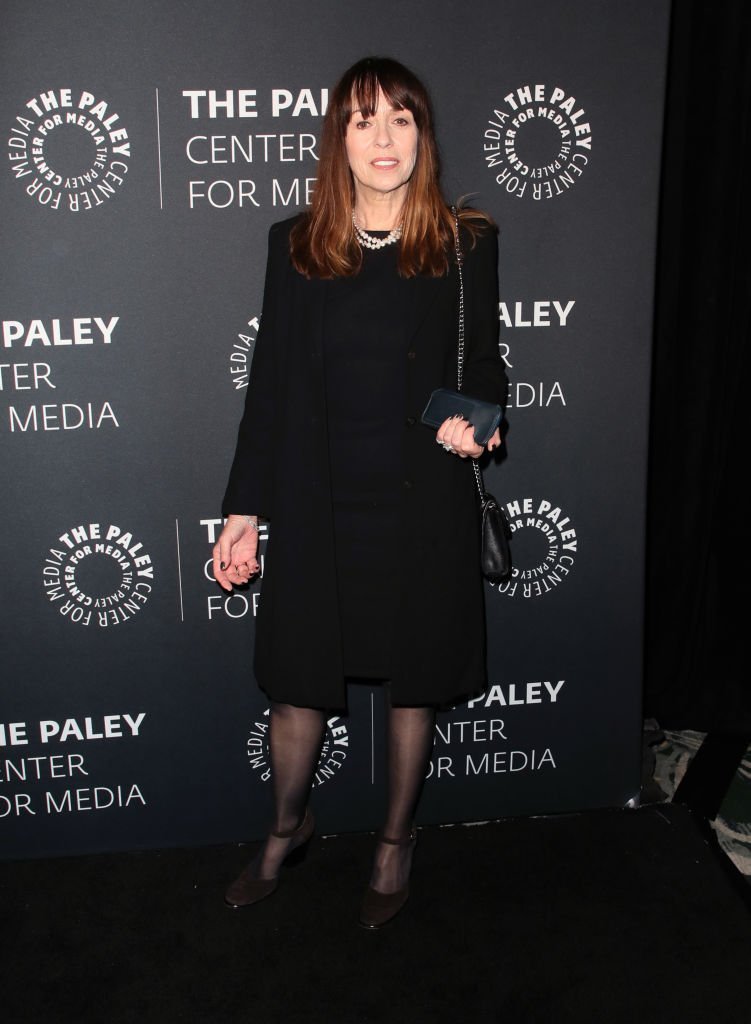 MACKENZIE PHILLIPS GETS FIRED TWICE
Mackenzie's career was riding a high wave following the instant success of the CBS sitcom "One Day at a Time." Everything seemed to be going fine until the third season when she was arrested for cocaine possession.
Mackenzie's continued abuse of various substances eventually began to have an effect on her appearance. Her dramatic weight loss and erratic behavior affected the show's filming and eventually became distressing to her co-stars Bonnie Franklin and Valerie Bertinelli. 
During the 1979-1980 season of the show, Mackenzie grew increasingly incoherent and began showing up late for rehearsals. After initially giving her a six-week leave of absence, producers eventually fired her in 1980.
In December 1980, she entered rehabilitation treatment at Fair Oaks, a psychiatric hospital in Summit, New Jersey, and left the facility with a clean bill of health. After her successful rehabilitation, she returned to the series during the fall of 1981. 
However, she soon found herself using drugs again. In 1983, Mackenzie fell asleep during a rehearsal, and Producer Patricia Fass Palmer insisted on having another drug test done on her. Mackenzie refused to undergo the drug test and was subsequently axed from the show.
MACKENZIE PHILLIPS' ROAD TO RECOVERY 
After she was written out of the show permanently, the 60-year-old actress entered a long-term drug rehabilitation program in 1992. 
Mackenzie's once-promising career experienced a lull until the early 1990s when she began to experience a career resurgence while making guest appearances on popular shows like "Beverly Hills, 90210," "Melrose Place," "Walker, Texas Ranger" and "Chicago Hope."
She was also able to hold down a regular role on the Disney series, "So Weird," from 1999 to 2001. During this period, Mackenzie welcomed a son Shane Barakan in 1987 with her ex-husband, rock guitarist Michael Barakan.
Mackenzie Phillips' former spouse Barakan was known professionally as Shane Fontayne, and the marriage lasted for 14 years (1986 to 2000).
On August 27, 2008, Mackenzie Phillips was arrested by the Los Angeles Airport Police for cocaine and heroin possession. After pleading guilty to the charges brought against her, she was sentenced to a drug rehabilitation program. Since then, Mackenzie claims she has remained sober, but maintains that she takes things one day at a time.
MACKENZIE PHILLIPS' INCESTUOUS CLAIMS
Mackenzie Phillips' life is almost synonymous with her struggle with drug addiction. However, in her 2009 memoir, "High on Arrival," Mackenzie made some startling revelations about the incestuous relationship between her and her father for over a decade. 
In the book, the veteran actress describes how the relationship began in 1979, on the night before her first marriage to ex-husband Jeff Sessler. 
She finally ended the relationship with her late father after becoming pregnant and not being sure who the father was. Mackenzie eventually had an abortion, which was paid for by her father.
Mackenzie's claims generated an uproar, with many people accusing the actress of making false claims to boost her book sales. The allegations also strained the family relationship, but Mackenzie claimed things are slowly getting back to normal between her and her estranged family members. 
MACKENZIE PHILLIPS TODAY
Mackenzie has been able to turn her life around dramatically over the last decade. The mother of one returned to school and is now a qualified registered alcohol and drug technician. She currently works as a substance use and disorder counselor at Breathe Life Healing Centers. 
Since charting a new course in her life, Mackenzie has released a new book, "Hopeful Healing: Essays on Managing Recovery and Surviving Addiction," which aims to help people achieve a happier and healthier lifestyle.
While speaking on the reason she wrote the book, Mackenzie explained,
"I wanted to write about something that was meaningful to me — and that is helping people recover from addiction and alcoholism."
In recent years, Mackenzie Phillips has been very vocal about her lifelong struggle with alcohol and drug addiction. She continues to use her personal experiences and success story to help lead more people out of the mental shackles of drug addiction. 
Meanwhile, Mackenzie is slowly trying to get her acting career back on track. In 2017, Mackenzie appeared in the Netflix reboot of "One Day at a Time," playing the role of a counselor. In 2019, she reprised the role in two episodes of the third season.
Mackenzie's most notable job in recent years is her multiple appearances on the Netflix show "Orange Is the New Black." Mackenzie Phillips' "Orange Is the New Black" stint began in 2018 and saw her play the role of Barbara Denning, a brutal drug-addicted inmate.
The truth remains that Mackenzie Phillips will never attain the heights that she was projected to reach as a child star. However, getting herself clean has been the first step in reaching for what was a promising future. 
ⓘ NEWS.AMOMAMA.COM does not support or promote any kind of violence, self-harm, or abusive behavior. We raise awareness about these issues to help potential victims seek professional counseling and prevent anyone from getting hurt. NEWS.AMOMAMA.COM speaks out against the above mentioned and advocates for a healthy discussion about the instances of violence, abuse, sexual misconduct, animal cruelty, abuse etc. that benefits the victims. We also encourage everyone to report any crime incident they witness as soon as possible.