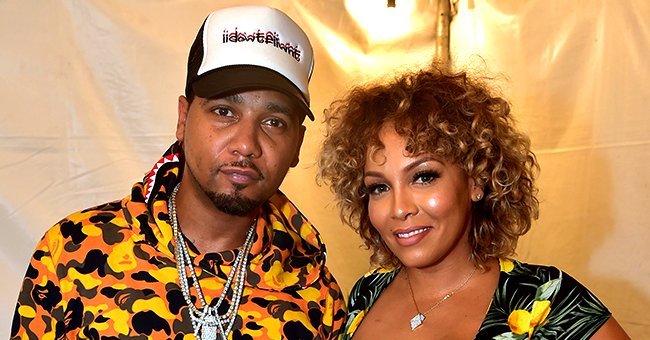 GettyImages
'L&HH: New York' Star Juelz Santana Released from Jail – See His Heartwarming Family Reunion Pics
"Love & Hip Hop: New York" star Juelz Santana is a free man now after he was released from prison on August 5. The ecstatic rapper took to social media to share some family reunion photos and his fans loved it.
Rapper Juelz Santana of "Love & Hip Hop: New York" fame is relishing the taste of freedom after serving 17 months of jail time.
Santana was initially scheduled to be released last week, but according to his wife, that did not happen because of some undisclosed circumstance.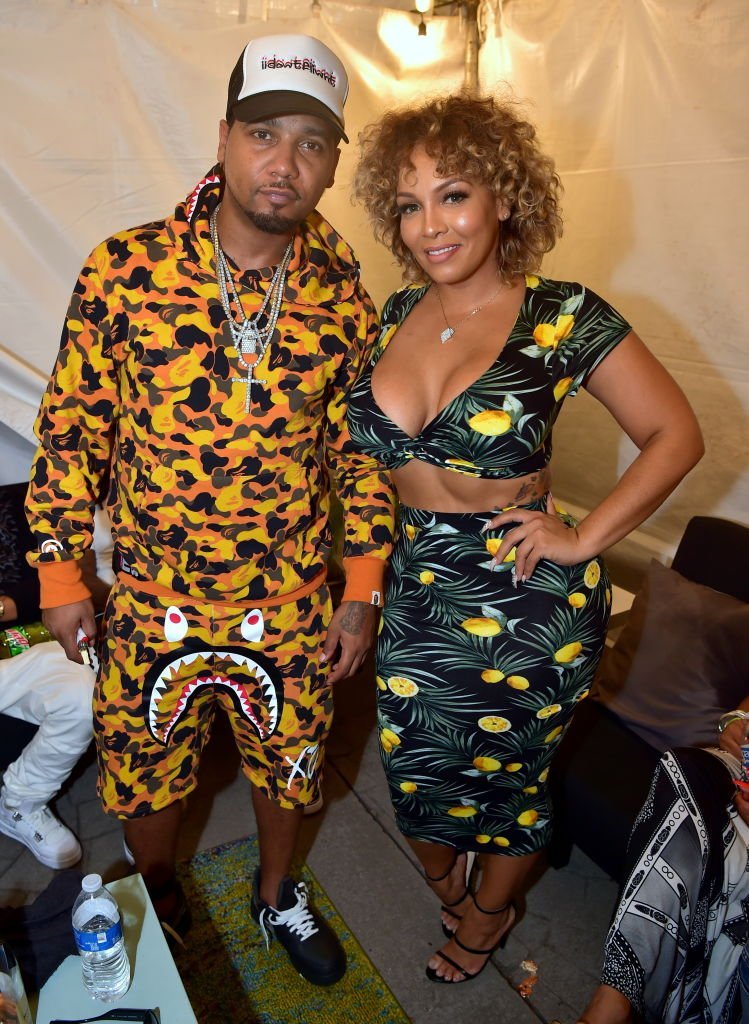 Juelz Santana and Kimbella attend 2018 A3C Festival at Georgia Freight Depot on October 7, 2018. | Source: Getty Images
Celebrating his release, Santana took to Instagram to share heartwarming photos from his family reunion. In the caption, he expressed how grateful he was to be finally united with his brood. He wrote:
"I missed my family... GOD is good!!!"
In one of the photos, the rapper lovingly hugged his son. He had a "Santana Free" cap on and he also donned a white mask while pressing his child to his chest.
After fleeing the scene, the rapper turned himself to the police after a few days.
A MUCH-NEEDED FAMILY TIME
In a snapshot that followed, Santana lifted his daughter up as he gave her a big, warm hug. The sweet post was preceded by a couple of other pictures the saw him wearing a black "Santana Free" T-shit.
In another picture from the same post, he sat alongside a baby who lovingly looked at him. "Free at last," he simply captioned the post.
Looks like the rapper grew out his beard while he was counting days to be released. He showed off his thick beard in an Instagram post, asking his fans if he should shave it off.
Prior to Santana's homecoming, his wife, Kimbella Vanderhee, shared a video where she excitedly revealed that her husband was finally going to be home.
Santana was sentenced to 27 months in prison for gun charges. He was attempting to go through the TSA at Newark Liberty International Airport when the agents found a loaded 38-caliber handgun in his possession. They also found eight oxycodone pills in his bag.
After fleeing the scene, the rapper turned himself to the police after a few days. His wife had launched a petition to for his early release in the light of the COVID-19 pandemic.
Please fill in your e-mail so we can share with you our top stories!