Kimbella of LHHNY Starts Petition for Husband Juelz Santana's Early Prison Release
Kimbella Vanderhee, the wife of American rapper Juelz Santana, is taking steps to get her husband out of jail earlier than scheduled by starting a petition to have him released from prison amid the coronavirus outbreak. 
Juelz Santana's wife, Kimbella, wants her husband back home with her and their children amid the coronavirus pandemic and is not keeping quiet about it. 
In a bid to have the rapper serve out the remaining part of his sentence at home amid the coronavirus pandemic, Kimbella started a petition to have Santana released from prison.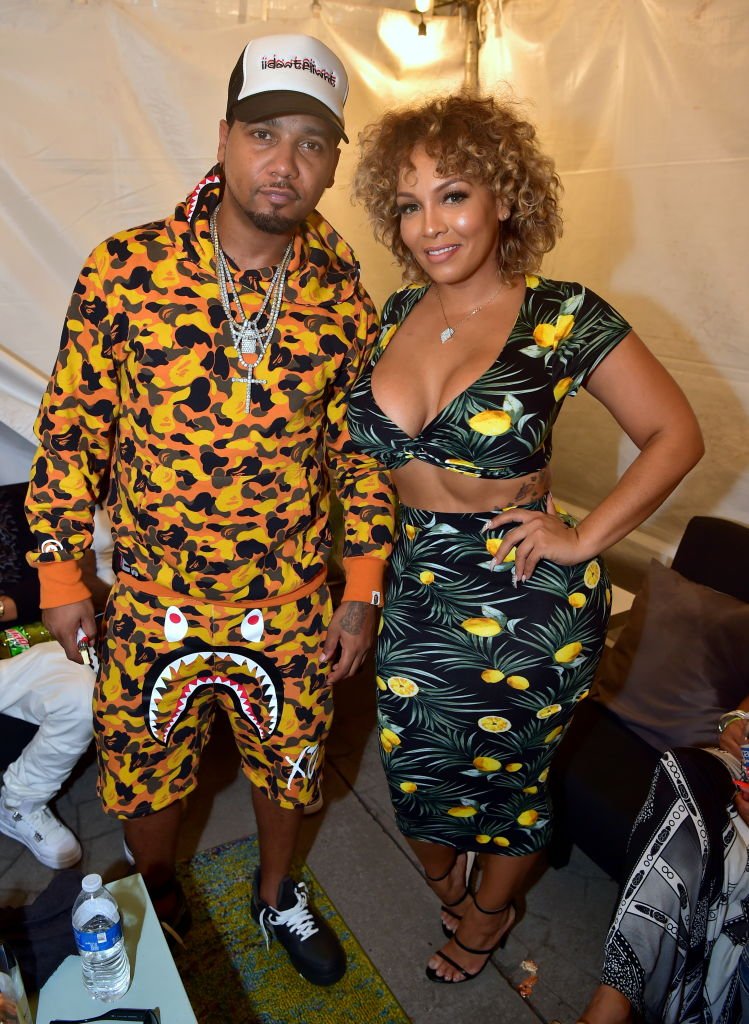 In a post on Instagram, Kimbella shared a photo of Santana and two of his children, along with the petition and the number of those who have signed. 
In the caption to the post, she called out for people to sign the petition, describing her husband as a real one, and also dropping the link to the petition. Kimbella wrote: 
"Let a real one out early we can use everybody's help to bring #KingJuelz back home to his wife and kids his family th James family." 
The petition page, which currently has almost 4,000 signatories to it, says that Juelz Santana needs to be freed during the coronavirus pandemic to be with his family. 
It said that the rapper is currently on a 2-week lockdown because of the virus. The petition also stated that Santana has served 13 months at FCI Petersburg and should be allowed to continue his sentence on home confinement. 
The couple has been in a relationship spanning eleven years, and share three children.
According to the petition, Juelz Santana is a good husband, father, son, brother, and friend, as well as his reputation as a legendary rap artist. 
Some of those who signed the petition cited several reasons for doing so. One person said that the rapper should be freed because he made a mistake, while another person said: 
"He should be able to spend the rest of his time at home due to COVID-19 he should be with his family." 
Juelz Santana got married to Kimbella in January 2019, in a private wedding ceremony in New York. The wedding held two months after the rapper proposed to the video vixen. 
The couple has been in a relationship spanning eleven years, and share three children, Son Juelz, 8, daughter Bella, 7, and son, Santana James, 9 months. The rapper also has a son, LaRon, 16, from a previous relationship. 
The couple welcomed their third child Santana James in July last year. Kimbella took to Instagram to announce the birth of her baby boy, posting a picture of the cute baby sleeping. 
In the caption to the post, Kimbella introduced Santana to the world, stating his name, date and time of birth, and his weight at birth. She concluded by saying, "Blessed."