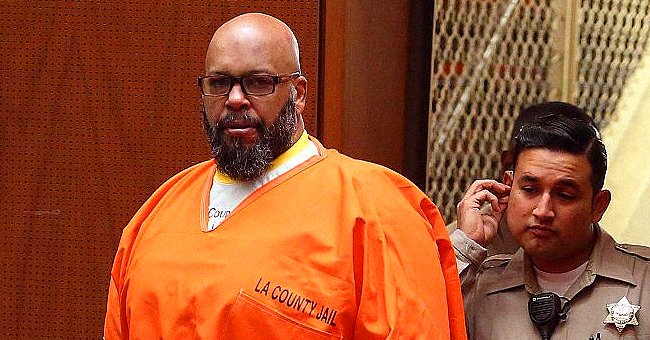 Getty Images
Watch This Adorable Video of Suge Knight's Son Jacob Carrying His Daughter Who Giggles at the Camera
Suge Knight's son Jacob has shared a sweet video of himself carrying his daughter as she giggles wearing sunglasses.
Suge Knight is a grandfather, and his son just posted an adorable new video carrying his daughter, as they went for a walk outside.
The clip shows his son wearing a mask as he holds his daughter, who giggles as she wears some very cool sunglasses.
Knight became a grandfather in 2019; however, he was behind bars in a Californian prison serving a 28-year sentence for a hit and run that left a man dead.
Suge Jacob Knight, who is named after his music producer father, shared the sweet clip to his 223,000 followers, captioning it:
"Good morning every one, have a blessed day. Sunset feeling the shades."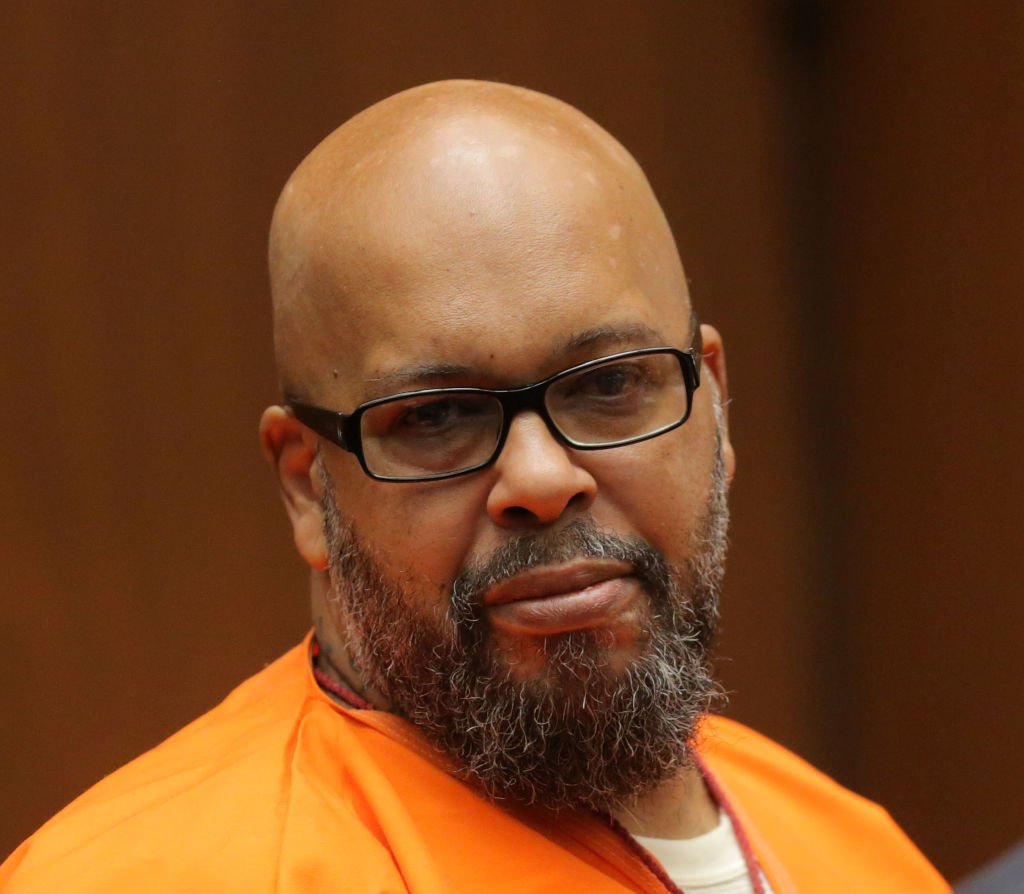 Marion "Suge" Knight during sentencing at the Clara Shortridge Foltz Criminal Justice Center on October 8, 2018| Photo: Getty Images
Jacob, who appeared in the docuseries "Love and Listings," first followed his father's footsteps into the music industry; however, he soon branched into real estate.
He admitted that the move was not only to get out of his father's shadows but also to make him proud of his achievements.
He spoke about his father going to prison and how it affected him.
Jacob added that he wanted to inspire other children who had parents in prison. During an episode of "Love and Listings," the entrepreneur opened up about his carer goals.
In it, he spoke about his father going to prison and how it affected him, adding that it made him more determined to elevate the Knight name. He said:
"When my dad was arrested in 2015, my whole world changed [...] My entire life turned upside down. [...] When my dad went away all I could think about was my family and my future."
However, last year he faced some controversy after he shared a series of photos where he claimed that Tupac was alive and hanging out with Beyoncé and 50 Cent.
Jacob added that the rapper was now living in Malaysia and even claimed to have video and photographic proof of it.
Jacob blamed it all on the Illuminati, sharing a screenshot of a text message between himself and an unknown sender who had told him that he had said too much and it was "time to go."
During an interview with Yahoo entertainment, Jacob doubled down on his conspiracy theory, telling fans to tune into his show to find out what he thinks.
Please fill in your e-mail so we can share with you our top stories!