Michael Strahan's Eldest Daughter Tanita Is a Talented Artist – Check Out Her Recently Posted Artwork on IG
Tanita Strahan, the daughter of American television show host and former NFL star Michael Strahan, took to her Instagram page to share a photo of herself flaunting her painting and long braids. 
Michael Strahan's daughter Tanita Strahan is a visual artist and loves to share her work with her followers on Instagram, and her latest post on the social media network did not buck that trend.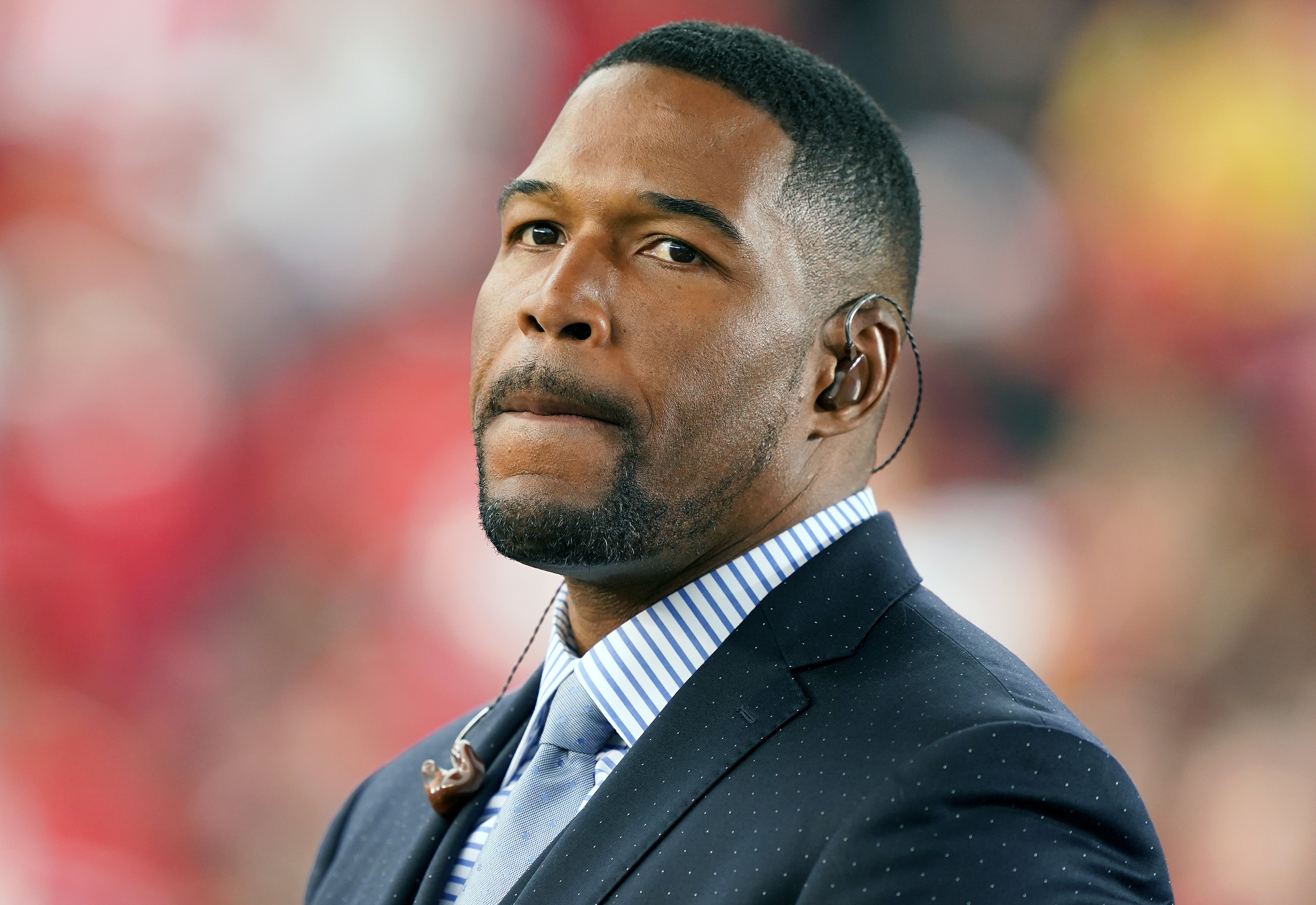 In the post, the 28-year-old shared four pictures of herself and her newest painting, which she named "Tarma." The first picture showed Tanita posing with her artwork.
She stooped down low in front of green plants, holding the painting. Tanita wore a green unbuttoned jean shirt and jean pants with orange inner-wear. She also flaunted her braided locks. 
The second and third pictures gave closer views of her newest painting, showing its details, while the fourth visual was a short clip from Tanita's website, showing her latest art and her previous works. She captioned the post: 
"This 11" x 14" piece is called 'Tarma' and is now available on my brand new website alongside other pieces. Scroll through, let me know what you think."
Some of Tanita's fans who commented on her post commended her for the beautiful piece of art, including "Good Morning America" co-host, Sara Haines, who wrote, "These are gorgeous!!!! Wow…" 
Michael Strahan is also a co-host on "Good Morning America," and he is a father of four children who he shares with two different women. 
Strahan loves to have fun with his children and revealed that he had learned a lot from parenting them.
The former football star shares Tanita and her brother Michael, 25, with his first ex-wife, Wanda Hutchins, who he was married to from 1992 to 1996. 
Strahan married Jean Muggli in 1999, but the couple finalized their divorce in 2006. They share twin daughters, Isabella, and Sophia, who were born in December 2004. 
Strahan is currently engaged in a bitter custody battle with Muggli over the primary custody of their daughters after he reportedly claimed in court documents that she was physically and verbally abusing them.
Strahan is wholly confidential about his family and hardly posts photos of them on his social media, only doing so rarely.
On one of such rare occasions on a Thursday in October 2019, the proud father shared throwback pictures on his Instagram page of himself and Tanita, along with his nephew, C.J Strahan, taken from their vacation trip to London.
Strahan loves to have fun with his children and revealed in a chat with PEOPLE that he had learned a lot from parenting them, and that they reminded him that he could have fun, be himself and behave like no one was watching. 
The father of four further explained that it was the most valuable lesson he had learned from them, adding that they continue to teach him daily and that he remained willing to learn.