Michael Strahan's Daughter Tanita Flaunts Toned Legs Wearing Shorts and Slippers in New Photos
Michael Strahan's oldest daughter stuns in funny photos that show off her toned legs—she looks just like her father. 
Tanita Strahan has grown into a beautiful and cheerful young woman. She took to her Instagram page recently with funny photos that flaunted her strong legs. In the pictures, she had on a white tee coupled with denim shorts and a pair of off-white slippers as she stood in the elevator.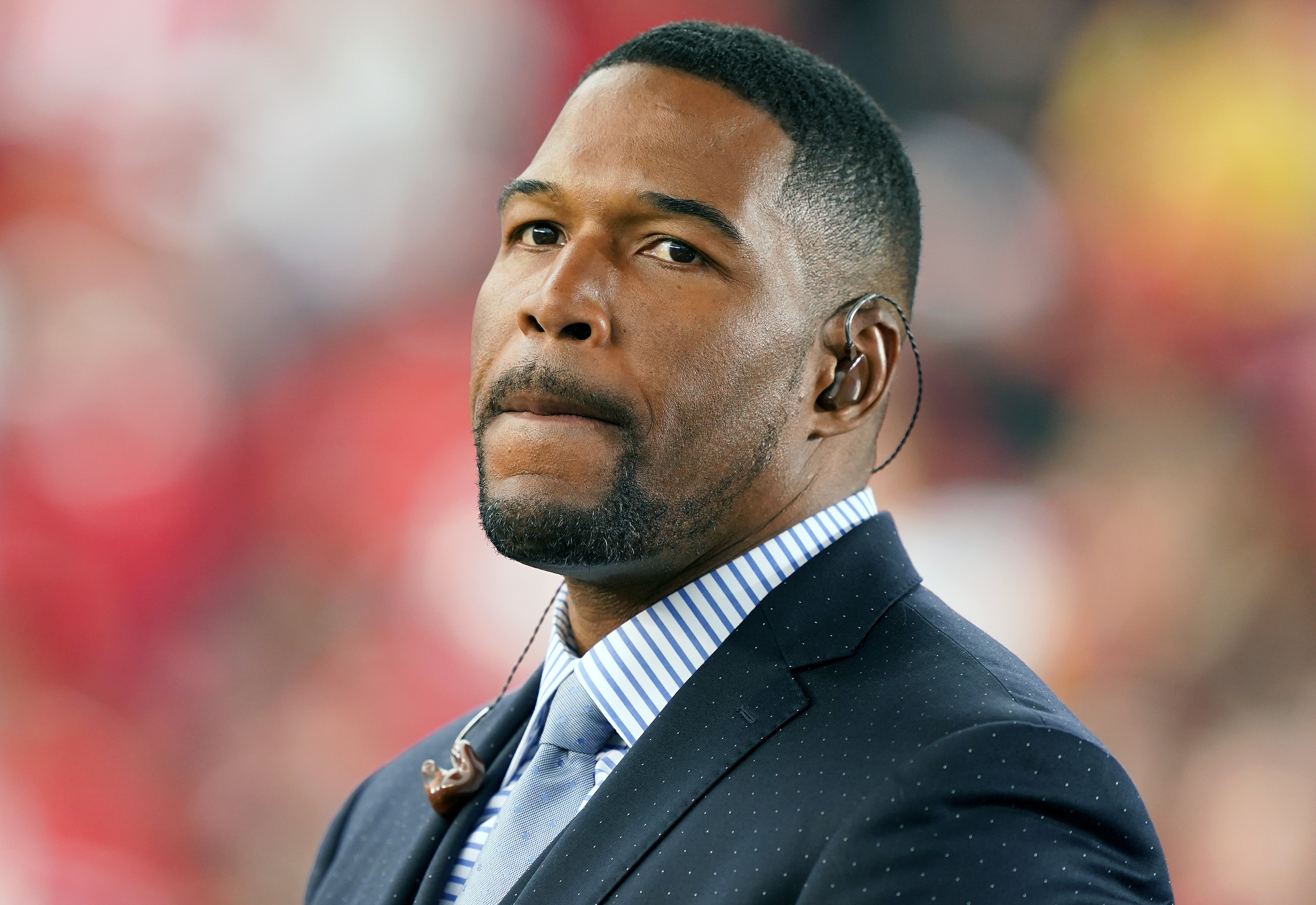 The first frame saw the stunning 28-year-old standing with her hand against the elevator's door frame while the second saw her with a paper bag in her arms and a happy smile on her face. Her captions revealed why, it read: 
"Before and after the food arrives."
Tanita is the oldest daughter and child of Michael Strahan, a former American professional football player. Though the 48-year-old NFL retiree is not fond of posting pictures of his family on social media, whenever he does, fans can always feel the love.
Strahan once posted a rare snapshot of his family in honor of #ThrowbackThursday. The picture gave fans an insight into when Strahan, Tanita, and nephew C.J., went on a vacation to London. He tagged the trip with the pair "an incredible vacation" with an hashtag "#WhereToNext."
He accused Muggli of abusing the girls both physically and verbally for years.
Fans of the proud father enjoyed seeing him spending time with his daughter and nephew, and they said as much in the comment section. "Looked like a wonderful time with your family!!" A fan wrote.
Strahan's followers reacted similarly when he shared a picture of himself with his twin 14-year-old daughters, Sophia and Isabella, at the Nickelodeon Kids' Choice Sports Awards. The picture featured the twins and their father posing up a storm alongside basketball star Zion Williamson. 
Aside from Sophie, Isabella and Tanita, Strahan has one more child, Michael, bringing his brood to four. Michael is currently not married, but he has two ex-wives. 
Tanita and Michael are Strahan's children with his first ex-wife, Wanda Hutchins—the pair were married between 1992 and 1996. Tanita was reportedly born before Michael was drafted to the New York Giants, where he remained throughout his career.  
Sophia and Isabella were born to Strahan and his second ex-wife, Jean Muggli. They were married in 1999, and divorced in 2006. Isabella and her sister, Sophia, were born in 2004. In March, it was reported that Strahan and his ex-wife, Muggli, were engaged in a tumultuous custody battle over the twins. 
The "Good Morning America" co-host is reportedly fighting for primary custody of his daughters—he accused Muggli of abusing the girls both physically and verbally for years. He also alleged that Muggli refused to take the girls to court-ordered therapy sessions while making them miss several significant life events. 
According to Page Six, Strahan claimed that his ex-wife refused to let the twins have their passports before a European vacation. In turn, Muggli claimed in court that Strahan has private investigators keeping constant surveillance on her, which his lawyer denied.