Check Out This Stunning Photo of Mike and Kyra Epps during Their Moroccan Honeymoon in 2019
Mike Epps shared a stunning photo that sees him and his wife Kyra trying out some traditional clothing during their Honeymoon in Morocco.
Mike Epps and wife Kyra Robinson dazzled as they sported colorful and stylish cultural clothes during their Honeymoon in the African nation of Morocco.
In a photo shared by Epps on Instagram, the couple posed for the camera while adopting the Moroccan traditional dress and pulling it off in style.
Epps flaunted a turquoise dress and a traditional hat as he stares hard into the camera. Meanwhile, Robinson showed off a blue gown featuring intricate embroidery.
The couple decided to marry after getting together for the first time in 2017.
The couple seemed to be comfortable in the traditional clothing as they looked absolutely radiant and stylish in the outfits.
STORY BEHIND THE PHOTO
In the caption to the post, Epps further detailed where the picture was taken. He also revealed that Robinson was pregnant with their daughter at the time, writing:
"Honeymoon [at] Morocco Africa 2019. [Robinson] was 4 months pregnant with Indiana."
However, in the snapshot itself, there is little sign of Robinson's baby bump as it is well-hidden behind her gorgeous, loose-flowing gown.
THEY WERE RECENTLY MARRIED
Epps and Robinson tied the knot in June 2019 amid the company of his celebrity friends and a large family. The couple decided to marry after getting together for the first time in 2017.
Robinson previously revealed that it was Epps who first approached her at an airport. Meanwhile, Epps explained that he was overjoyed that a person like Robinson came into his life.
FIRST CHILD TOGETHER
The couple first announced that Robinson was expecting a child towards the end of 2019. In an Instagram post, she shared a picture of her baby bump and added, "There is so much [life] inside of me."
Later, Epps also uploaded the same photo and expressed his delight over the imminent arrival of his fifth child. The popular standup comic was already a father of four children from his previous relationships.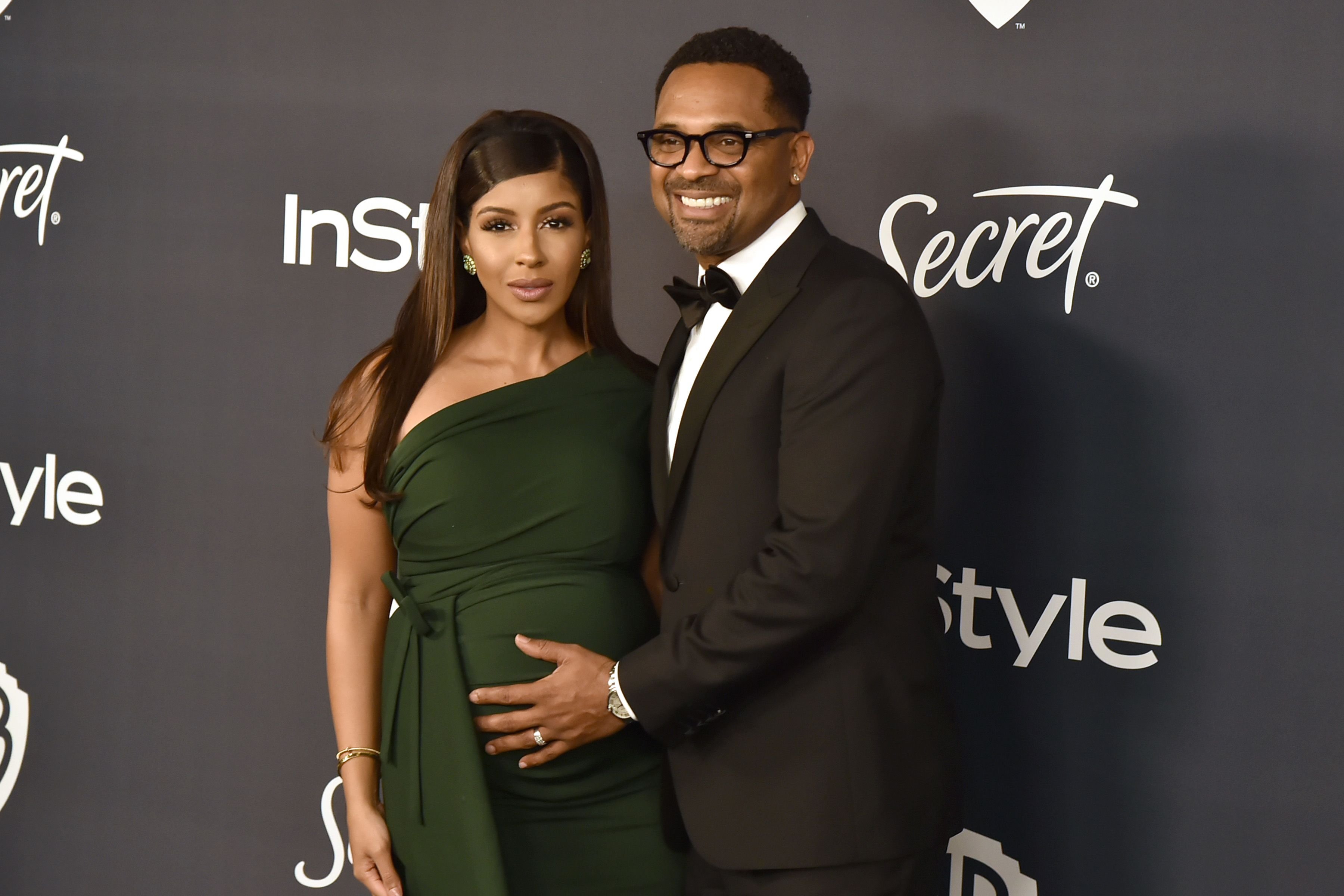 The couple finally welcomed their first child together in March earlier this year. The doting parents shared the first glimpse of their daughter, Indiana, on Instagram.
Robinson also informed that her daughter was born weighing nine pounds and 12 ounces and further expressed her unconditional love for the little one.