Mike Epps' Wife Kyra Robinson Blessed Him with Another Daughter — inside Their Family Life
Mike Epps and wife Kyra Robinson welcomed their first child together, and the stand-up comedian's fifth.
On March 12th, 2020, actor and comedian Mike Epps and his wife Kyra Robinson, welcomed a gorgeous baby girl named Indiana Rose Epps.
Robinson and Epps married in 2019, two years after the comedian divorced his first wife, Mechelle McCain, and after announcing the engagement in 2018.
Robinson is coincidentally also in the entertainment industry, but despite her stunning beauty, she is most comfortable behind the scenes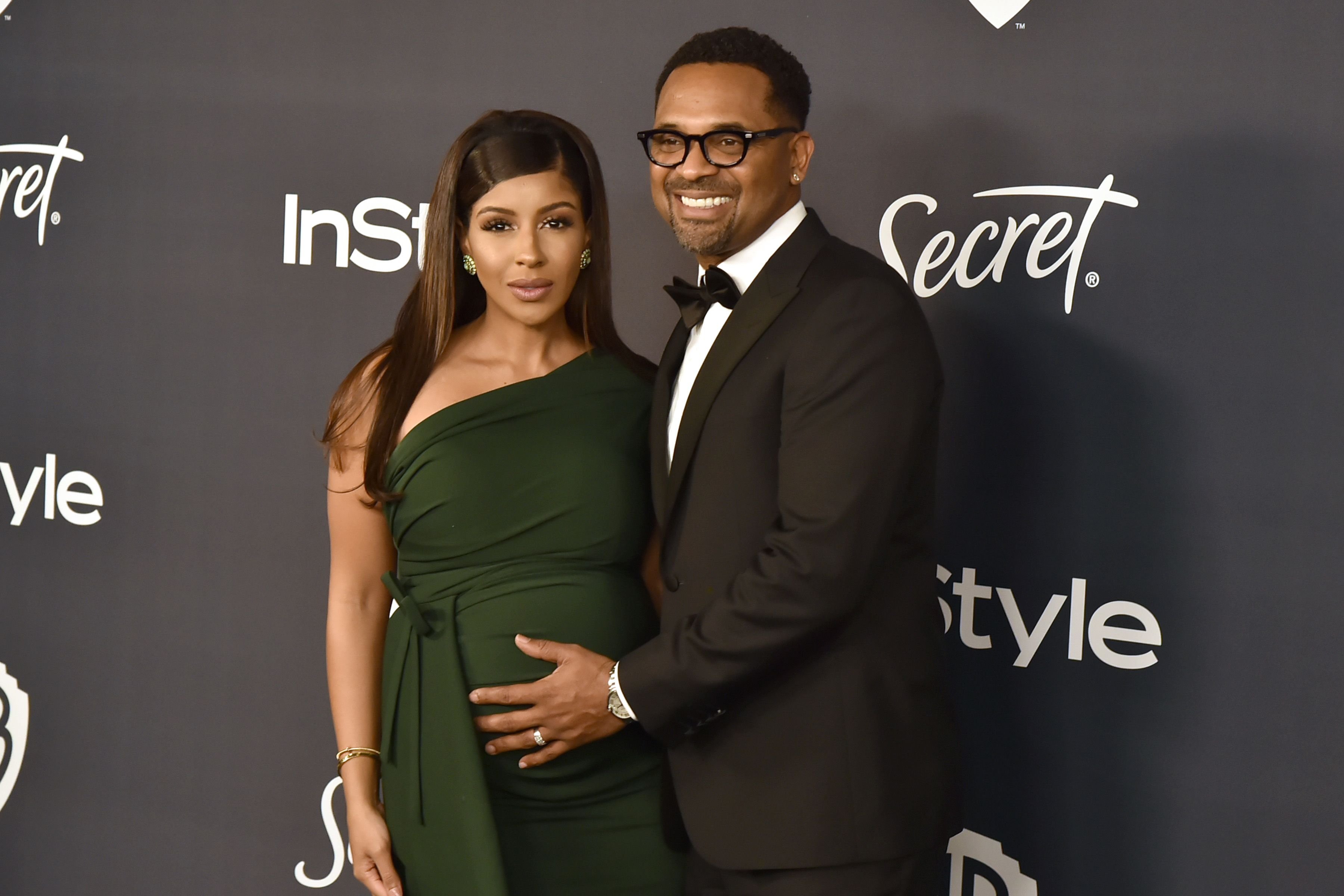 DAD OF FIVE GIRLS
Indiana Rose is Epps' fifth child and daughter. He shares daughters Mariah, 15, and Maddie, 13, with McCain; and has two grownup daughters, Makayla, 21, and Bria, 27 from a previous relationship -- and he also boasts a granddaughter, Skylar, now 7.
Even though the divorce from McCain was contentious, and ended in an expensive settlement, Epps and his ex-wife and supportive co-parents to their two teenagers.
AN EXPENSIVE DIVORCE
Apart from the property they divided, the judge ordered Epps to pay McCaine $25,000 a month in spousal support for 6 1/2 years from the date of the divorce, or until she remarries. Epps is also obliged to pay an additional $15,000 a month in child support. 
MEETING KYRA ROBINSON
Epps saw Robinson for the first time at an airport in 2017, and approached her, introduced himself, and asked her out. Robinson was amused and accepted, and just months later the couple were discussing marriage. Epps said:
"It did look fast but you know, I like to be married. I don't like being single. I'm one of those guys, I like to come home to something structured. (...) Someone to share my day with."
KYRA ROBINSON EPPS
Robinson is coincidentally also in the entertainment industry, but despite her stunning beauty, she is most comfortable behind the scenes, and not in front of the camera. Robinson currently works on OWN, on the hit show "Iyanla Fix My Life," and has prior credits as an associate producer for "Paternity Court"  and "Just Keke."
Columbia graduate Robinson is the executive producer of BET's Social Media Awards. Robinson also has an NAACP Image Award nomination to her credit for her work as a producer, and also studied Journalism.
THE EPPS WEDDING 
Robinson's and Epps's wedding took place on June 23, 2019, in Newport Beach, and was a lavish outdoor affair with the ocean as a backdrop and over 200 friends and family members in attendance. 
Robinson stunned in a sleekly tailored bespoke gown with a 20-foot long cathedral train by the prestigious Pedram Couture atelier. The bride wore a diamond tiara, with her hair in an elegant, regal bun, overlaid with a diaphanous veil.
INDIANA ROSE -- HONEYMOON BABY
Almost nine months to the day after their wedding, Epps and Robinson welcomed Indiana Rose, and the proud parents can't stop sharing snaps on social media of their adorable little cherub. Indiana Rose is sure to be a very spoiled baby, with 4 doting big sisters.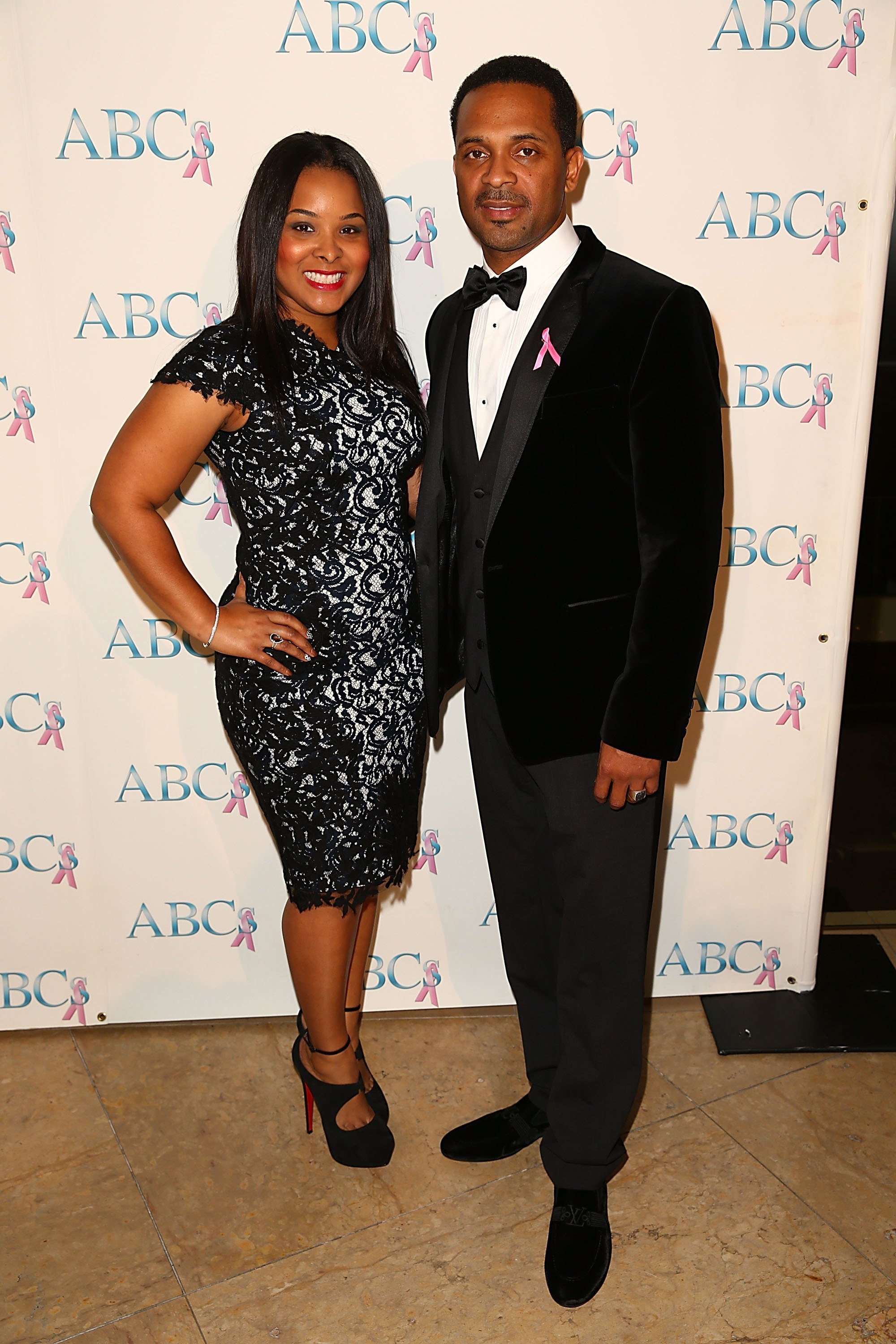 MIKE EPPS' EX-WIFE MECHELLE MCCAIN MOVES ON
Like Epps, McCain has moved on from her painful divorce, and her first act in reclaiming her life was to take back her maiden name and drop Epp's surname. McCain had set aside her own acting career after she welcomed her first child with Epps in order to focus on being a mother.
The actress admits that Epps' filing for a divorce in 2016 blindsided her. As far as McCain was concerned, all was well, even though she had caught her husband flirting on-line, they had worked through it. She said:
"It was shocking to me. I didn't know we were separated since the summer time. We've been doing everything a married couple does up until January."
Since then, McCain has taken up the threads of her career and is focused on rebuilding a life for herself, and her daughters. She is also dedicated to a non-profit organization called Kids Love and Health Foundation which she had founded with Epps in 2010. 
Just like Epps', McCain's life is blossoming, but there is as yet no indication that the beautiful Ms. McCain had found love again.