Meet Bernie Mac's Look-Alike Daughter Je'Niece McCullough & His Granddaughter – Interesting Facts about Their Lives
Bernie Mac might have passed away almost a decade ago, but his memory forever remains in his family's heart. Here is a look at his beautiful daughter and granddaughter, who both bear a resemblance to him.
Actor and comedian Bernie Mac was known for his excellent delivery of hilarious lines and comic facial expressions. However, his family was also an integral part of his life.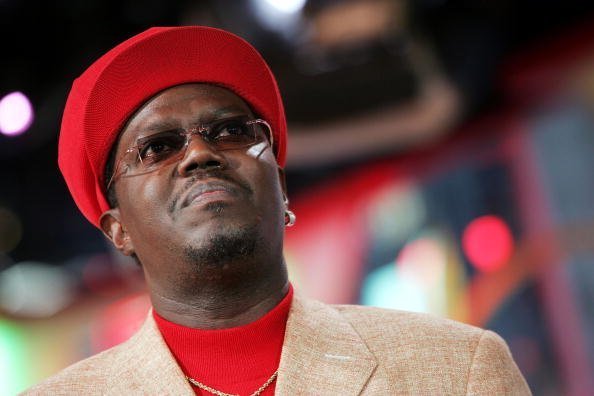 When he passed away in 2008, he left behind his beautiful only child and daughter Je'Niece McCullough and his granddaughter Jasmine who was two-years old at the time.
Twelve years after his death, Je'Niece and Jasmine have changed, and both somewhat bear a similarity to Bernie Mac in terms of looks. To celebrate National Daughter's day, Je'Niece shared a picture of herself and Jasmine with the caption:
" I stay celebrating my favorite person. #nationaldaughtersday2019."
Je'Niece and her daughter looked fascinating as they hugged and smiled. The smile seems to be a trademark of the family as Bernie Mac also had a similar smile.
For Je'Niece, being a mother, a daughter, a friend, a lover, a dreamer, a healer, and a student of life is vital as it helps her figure out who she truly is as time passes.
It seemed somewhat late for him to jump on the train.
Although she hated being referred to as Bernie's daughter, Je'Niece grew to love the name, and it had nothing to do with her father being famous. She explained:
"I feel like it's a badge of honor. But it's not because my father is famous. It's because he is the beginning of me and my ultimate inspiration."
Bernie Mac had an outstanding television career throughout his time, although he did not have his own comedy special. He was in the process of putting one together when he died.
The reason for him not having his special as early as others was because when he got to the peak of his career, he was in his 40s, and it seemed somewhat late for him to jump on the train.
Despite not having a comedy special, Bernie had a successful career, and his sitcom, "The Bernie Mac Show," was a long-standing comedy series that endeared itself to the hearts of viewers.
His family, whom he left behind might not have been able to fill the void he left behind, but they have gone on to do incredible things for themselves.