Megan Thee Stallion Flaunts Her New Short Blonde Harirstyle – What Do You Think of It?
Megan Thee Stallion looked gorgeous as she sported a new blonde hairstyle for the cover of Variety magazine. The rapper spoke about focusing on her career while recovering from gunshot wounds.
Megan Thee Stallion recently made headlines that didn't involve her music. She was hospitalized after a night out with Tory Lanez that ended with her getting shot in the foot.
Megan took to Instagram to share with her followers a few details about the incident. Although she didn't mention who the shooter was or what triggered the event, the rapper explained that she had undergone surgery and was recovering.
While opening up about the shooting, Megan told her fans that she planned on making changes in her life with the people she surrounded herself with. She also revealed that she was focusing on her career and getting back to making music.
Proving just how determined she was to concentrate on her career, Megan recently had an interview with Variety and showed off a new blonde hairstyle as she graced the cover.  
The spread is Megan's first interview since the shooting incident on July 12. In her caption, she wrote, "Unbreakable. The Hot Girl on the cover of @variety."
Megan wore her blonde tresses in a side parting that showed off gold hoop earrings. She was dressed in a black bodysuit with a snakeskin coat that hung off her shoulders. Her skin glowed as she added body glitter to her look.
Amid headlines about her and Tory Lanez, Megan told Variety that she wasn't going to let anything stand her way, she explained:
"I don't like to be sad or keep myself in a dark place. I know it could be the worst thing happening, but the pain and the bad things don't last for long."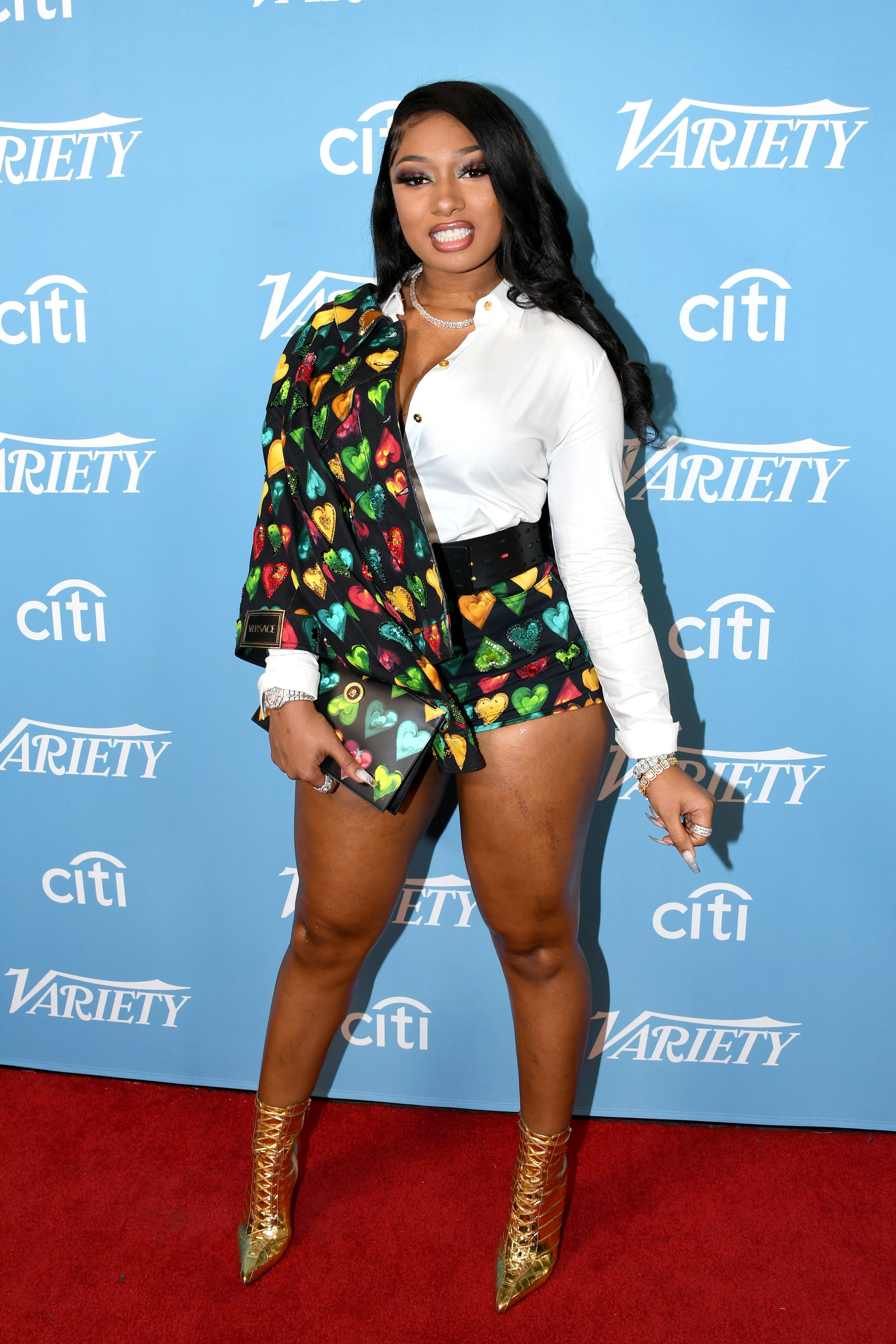 To top off a successful week, Megan announced that she had been made the brand ambassador for "Revlon." In a statement to Variety about Megan's career, Nicki Minaj praised the rising musician for her drive she said:
"One of my favorite things is her desire to further her education. Megan is the perfect example that we can have fun and be smart at the same time."
With her career on the rise, Megan also announced that she had collaborated with Cardi B on a new song titled "Wap." The women have both been teasing fans with clips from the highly anticipated video.