DWTS' Cheryl Burke Reveals What She Calls Tom Bergeron Following His Exit from the Show
Talented dancer Cheryl Burke, who is one of the professional dancers on "DWTS," recently expressed her sadness at Tom Bergeron's exit from the show, calling him "Dance Dad."
On July 13, 2020, veteran TV host Tom Bergeron announced that he had been axed from the dance competition series, "Dancing With The stars." Bergeron has hosted the show since June 2005 and garnered a large fan base over the years.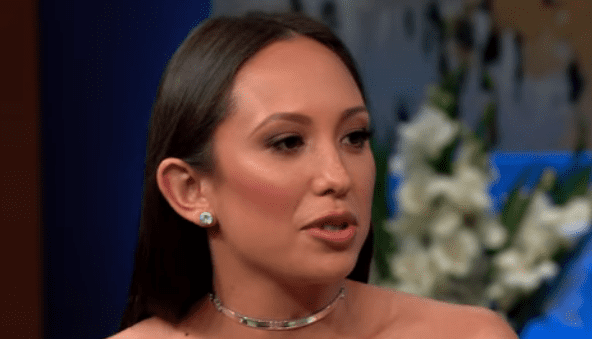 Following his surprise exit from the show, there have been several reactions from fans, celebrities, and colleagues, with many expressing their disappointment in the news.
Recently, "DWTS" pro Cheryl Burke expressed her thoughts on the shock axing of Bergeron from the ABC show. The pair formed a close friendship while they worked together on the show.
On Monday, August 3, Us Weekly caught up with the 36-year-old dancer while promoting her Diamond Art Club collection, and she had this to say:
"It's heartbreaking, Tom is like my dance dad, and that's what I would call him on set, you know? And he was there for our wedding, and he's been a part of my life for 15 years."
Tom Bergeron was dropped as the host of the popular show alongside Erin Andrews, with producers announcing that they were heading in a new creative direction. 
Just informed @DancingABC will be continuing without me. It's been an incredible 15 year run and the most unexpected gift of my career. I'm grateful for that and for the lifelong friendships made. That said, now what am I supposed to do with all of these glitter masks?

— Tom Bergeron (@Tom_Bergeron) July 13, 2020
Burke also revealed that despite the news coming as a shock for the 65-year-old TV personality, he has taken it quite well and has decided to focus on its positives.
Cheryl Burke first appeared on "Dancing With The Stars" in 2006 and later went on to win two consecutive mirrorball trophies.
Barely 24 hours after Bergeron and Andrews' departure from the dance series, ABC announced supermodel Tyra Banks as the show's new host and one of its executive producers.
The news was greeted by mixed reactions from fans of the show, with many still loyal to Tom Bergeron. However, Burke seems to be keen on working with Banks. She told Us Weekly:
"I think Tyra is going to be great. I mean, she is so full of energy, and she's already, like, she's got that whole head whip thing ready to go. She's so full of personality."
Cheryl Burke first appeared on "Dancing With The Stars" in 2006 and later went on to win two consecutive mirrorball trophies that same year with Drew Lachey and Emmitt Smith.
With no new update on the season 29 premiere, Burke has been focusing her time on other personal projects including her recently launched collection of creative kits with Diamond Art Club.
Burke, who tied the knot with husband Matthew Lawrence back in 2019, is currently making use of the extended stay at home to bond with her husband and prepare for parenthood with their new puppy.
"Dancing With The Stars" may have lost a rare gem in Tom Bergeron, but given the wealth of experience at the disposal of Tyra Banks, fans of the show can at least look forward to a sweet new twist.