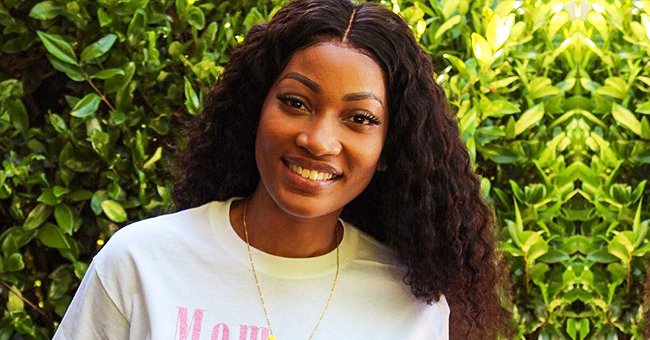 Instagram/msericadixon
Check Out Erica Dixon's Daughter Emani's Blonde Locks – Does She Look like Her Mom?

Actress and reality television star Erica Dixon's daughter shares a striking resemblance with her mom in recent snaps showing off her new hairstyle.
Erica Dixon's daughter, Emani recently showed off her new hairstyle on her Instagram, proving that she and her mom share a striking resemblance. She posted a hilarious video of a compilation of her mom rocking hairstyles with bangs. Emani captioned:
"She thought she wassss safe???? not the #bayang @msericadixon Hopefully I don't get my phone took [sic]?"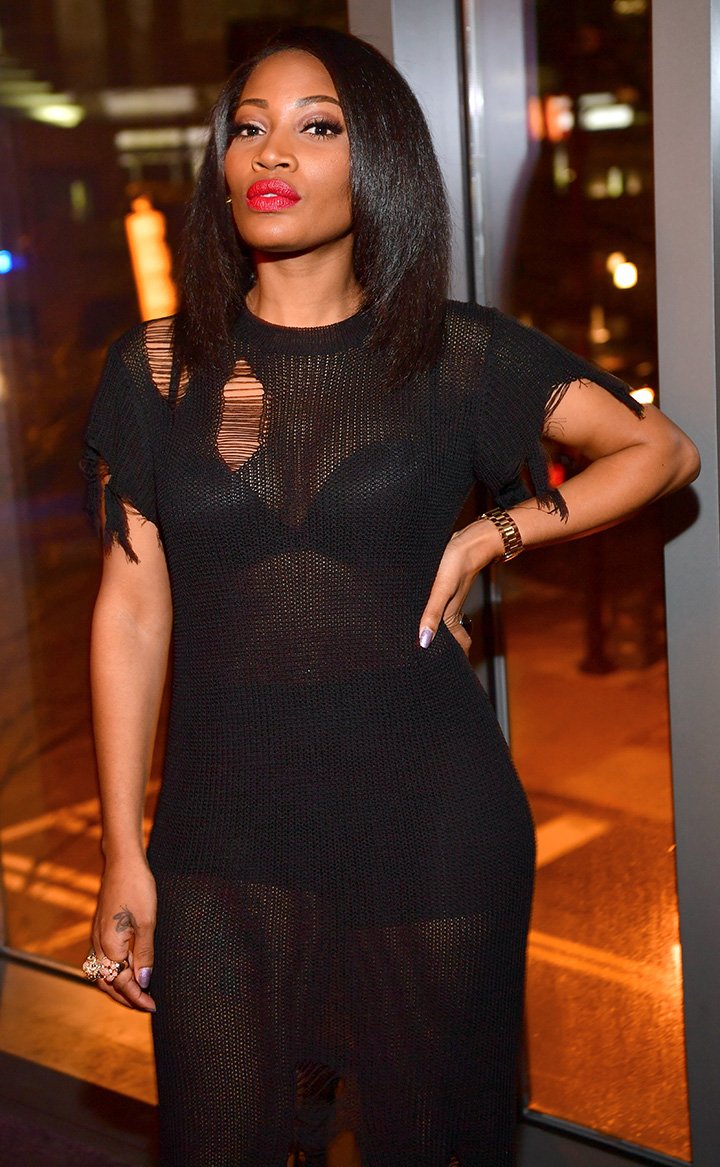 Erica Dixon attends a Party at the Gold Room on January 19, 2017. | Photo: Getty Images
The video showed Emani making fun of the different pictures of her mom rocking bangs while lipsyncing to the trending internet-famous "Not the Bayang" song.
Emani's hair was a show-stealer as well. She was rocking shoulder-length brown locks with blonde and auburn highlights which she also showed off on her story.
Although she was making fun of her mom's hairstyles, the 15-year-old clearly looked like a younger version of her mom.
Dixon has always been a stunner and as her teenage daughter grows, it is apparent that her baby girl will follow in her footsteps.
In 2019, Dixon showed off her beautiful daughter on Instagram when she got all dolled and dressed up for her middle school dance formal.
Although the back and forth between her parents might be upsetting, Emani has continued to be as happy as she can.
Dressed in a gorgeous age-appropriate orange feathered dress, matching heels, and a bright smile, Dixon could not help but marvel at how breathtaking her then-14-year-old baby girl looked. She wrote on Instagram:
"Guess who is off to 8th grade formal!!!!! My baby is so gorgeous!!! ??"
The 35-year-old mother shares her daughter with rapper Lil Scrappy with whom she has not been on good terms with for a very long time.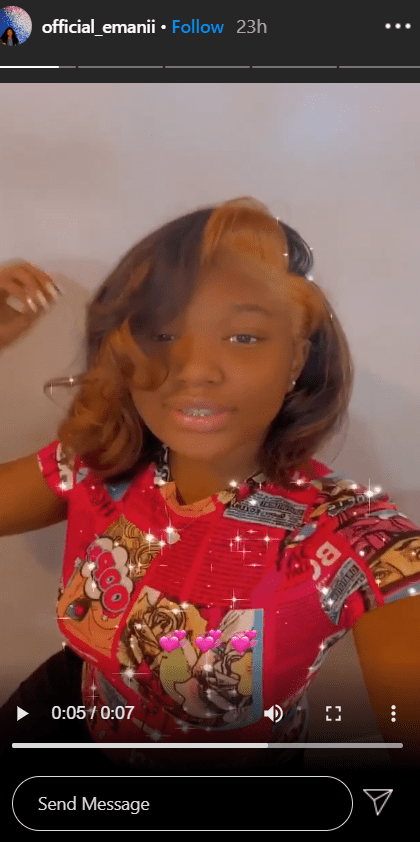 Emani showing off her hair on her Instagram story. | Photo: Instagram/official_emanii
In a 2019 on-stage episode of "Love & Hip Hop: Atlanta," the 35-year-old got into a heated feud with Lil Scrappy in front of an audience over their warring co-parenting dynamic and views.
According to Dixon, Lil Scrappy was failing to keep up with his child support expenses with proof of bank transactions. The rapper countered her claims with his own proof.
Both parents accused each other of lying with Lil Scrappy alleging that Dixon was only trying to dredge up wrong facts to tarnish his image.
The former partners' previous relationship together was dragged out into the spotlight yet again when a fellow "Love & Hip Hop: Atlanta" star, Shay Johnson, accused Lil Scrappy of ditching her for Dixon when the show started.
At the time, Dixon already had Emani and Johnson was dating the rapper. Johnson alleged that her then-boyfriend asked the producers to bring Dixon on to the show so that he would be able to get the strain of child support off his neck.
Although the back and forth between her parents might be upsetting, Emani has continued to be as happy as she can, making others smile with her creative and hilarious videos.
Please fill in your e-mail so we can share with you our top stories!