Top 5 Celebrity Outfits of the Week: Ciara, Britney Spears, Cardi B, Ammika Harris & Lana Del Ray
Five celebrities who showed off the most stunning outfits this week: singer Ciara, pop star Britney Spears, rapper Cardi B, model Ammika Harris, and singer Lana Del Ray. 
Iconic French American columnist and fashion editor Diana Vreeland once said that fashion is the part of the daily air that changes all the time with all the events. 
For some celebrities, these words seem to resonate with their style, and even with the global health situation, they continue to serve fashion looks that Vreeland would be proud of. Here are five celebrities who stepped out in style with the best outfits this week.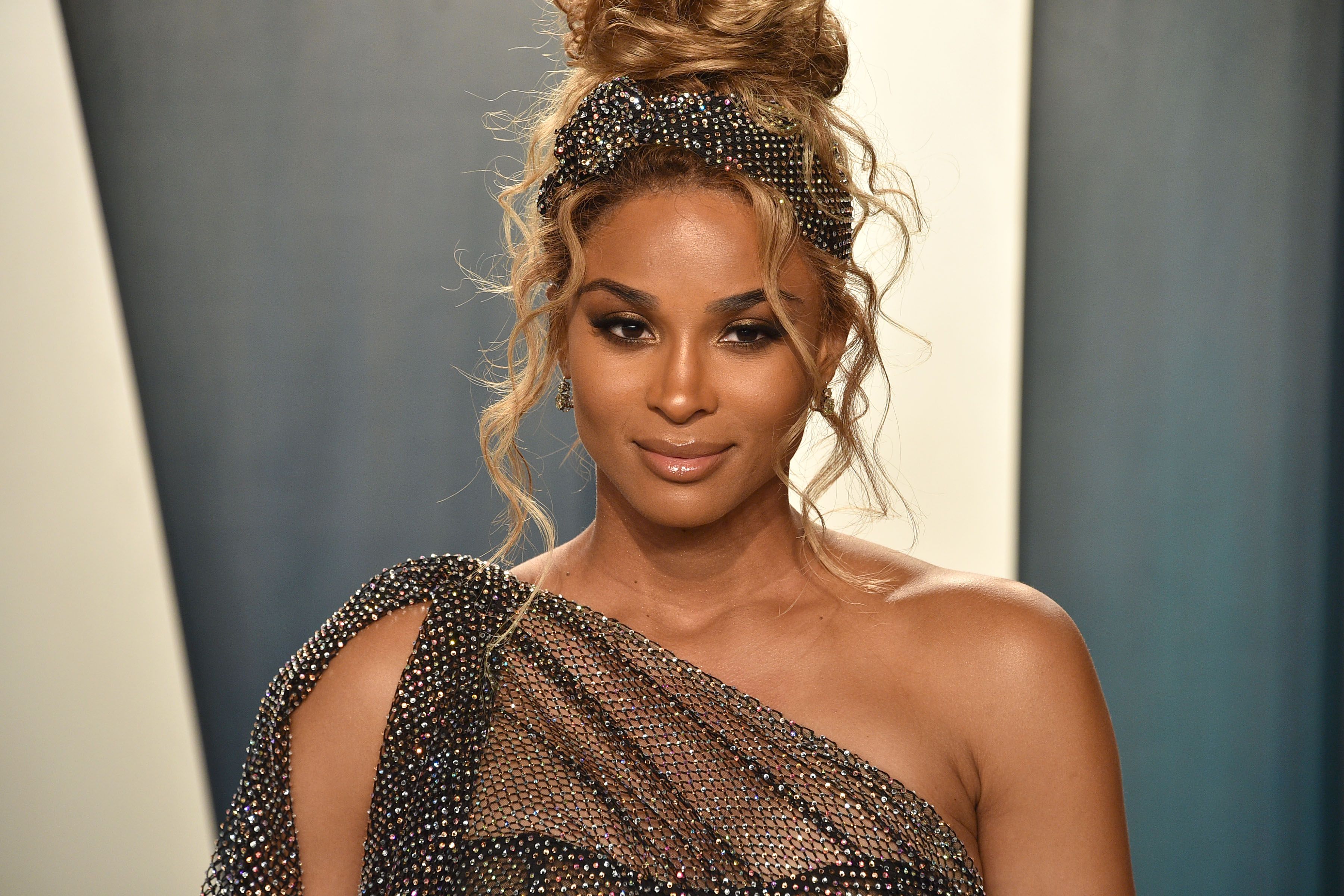 CIARA
Singer Ciara recently announced the birth of her third child, Win, but that has not stopped her from reminding her fans that fashion is one thing she does best. The mom of three took to Instagram with a throwback photo of herself in a striking iconic outfit.
She was wearing an acid-washed embellished leather jacket with structural inclusions of fiery red and electric blue colors on the sleeves and the front of the jacket.
She paired her captivating jacket with matching acid-washed pants designed with widely-spaced lines of the same electric blue color as her jacket's and outer seams in the same blue.
Ciara's fans and followers fell in love with her smashing look, all gushing about her always-epic sense of fashion.
BRITNEY SPEARS
Popularly-acclaimed princess of pop, Britney Spears went on Instagram with a thoughtful at-home spa treatment recipe for her fans. 
The post was a video of Spears looking smashing in a cute peasant-style top that showed off her toned midriff and a pair of white shorts that showed off her legs. Her hair was done stylishly, reminiscent of her typical '90s hairstyles.
She penned a lengthy caption about how she treated herself to lots of pampering by setting up her own mini-spa. She shared that she bought an electrical mat that vibrated the body, neck, back, and legs. 
She also shared an interesting recipe for her mix of honey, her favorite lotions, coconut oil, and baby oil. According to her, she put that all over her body and covered herself with aluminum foil and saran wrap.
CARDI B
Rapper Cardi B is known for her hilarious and outgoing persona and notably her impeccable style too. Over the years, Cardi has served major looks and in her recent Instagram post, she did not disappoint.
The "Money" rapper was wearing an impeccable skirt suit in a dazzling shade of blue. Her jacket featured a plunging neckline that put her curves on display while her small skirt showed off her legs.
She accessorized with a matching handbag and a matching beret in the same stunning blue, leaving her fans blown away
The rapper's style in quarantine has been nothing short of impressive. She was recently spotted stepping out in casual wear while rocking extremely long neon green nails.
Her high heels game has also not slacked an inch. The rapper who is known for her undying love for high heels has shared a number of snaps showing that she still wears her heels even when everyone else has traded their wardrobes for comfy flip flops and sweatsuits.
AMMIKA HARRIS
Chris Brown's ex-girlfriend, Ammika Harris is a beauty that loves to play creatively with her fashion style. In a recent Instagram post, the 26-year-old opted for a laid-back white crop top and ripped jeans.
She opted for a crossbody Gucci bag and wore a protective mask that covered most of her face. Days ago, she opted for another stunning outfit with a black sheer see-through slip dress in a cute post to show off one her much simpler and elegant looks. 
LANA DEL REY
Singer Lana Del Rey is known and loved for her ethereal acrobatic vocals and captivating lyrics when it comes to her music. Still, this stunning 35-year-old recently proved that dishing out sizzling looks was now a major plus to her list of trademarks.
The "Summertime Sadness" crooner posted drool-worthy pictures of herself in a mustard-colored top with a daringly plunging neckline paired with a grey plaid shirt and denim jeans. A beautiful all-round queen.