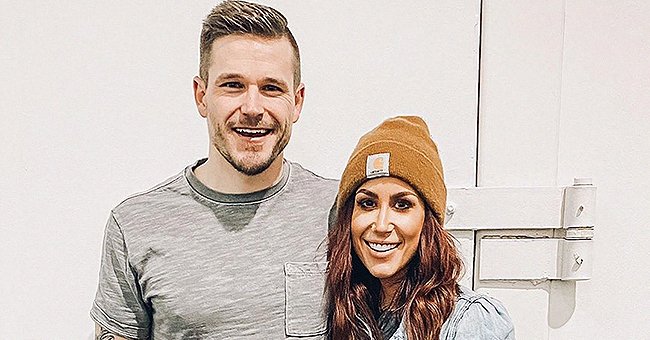 Instagram/chelseahouska
'Teen Mom 2' Star Chelsea Houska Celebrates the Gender Reveal of Her 4th Child – What's the Gender?
Chelsea Houska has had fans gushing over her unborn baby for a while now. Over the weekend, the reality star gave even more information about the forthcoming baby.
On Saturday, Houska shared a picture of her family at the gender reveal on Instagram. The family had gathered to share the famed pregnancy tradition, and they did it in a fun, amusing way too.
The photo showed Houska with her husband, Cole DeBoer, and her three children — Layne, Watson, and Aubree.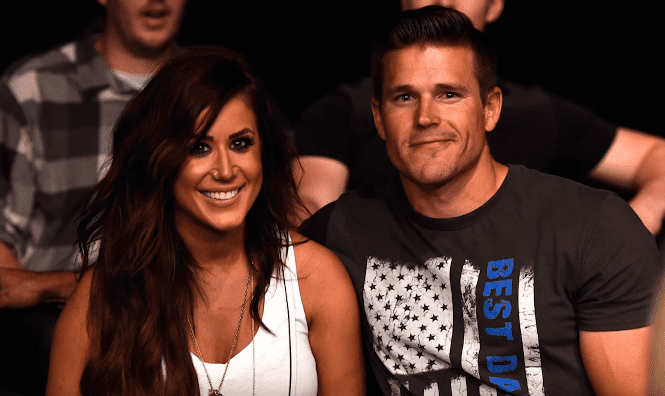 Chelsea Houska and her husband Cole DeBoer at the UFC Fight Night event on July 13, 2016 at Denny Sanford Premier Center. | Photo: YouTube/US Weekly
Houska and Aubree appeared to have work jumpsuits on, while DeBoer and Watson matched their shirts with pairs of shorts and sneakers.
Houska claimed that she would be delivering the new baby in early 2021.
As for little Layne, she appeared to have opted for a much shorter gown. The whole family looked pretty ready for the summer.
The gender reveal was as simple as anyone would expect. The family gathered and popped confetti, with the pink material signifying that they're expecting another girl. Houska captioned the picture:
"Baby.......GIRL!!!!!!"
Houska still didn't look so pregnant in the picture. Soon enough, the baby bump will begin to show. Still, the fact that she will be having a new baby will be a source of joy for the reality star.
Houska and DeBoer already share three-year-old Watson and one-year-old Layne. The reality star had ten-year-old Aubree with her ex-boyfriend, Adam Lind.
The couple only shared the news of their upcoming bundle of joy last Wednesday. Reports showed that Houska shared a picture on Instagram with everyone's names in the family, and an additional "Baby."
In her captions, Houska claimed that she would be delivering the new baby in early 2021. So, this suggests that the pregnancy is still quite new.
The reality star's pregnancy is also coming months after she revealed that she suffered some complications during her last pregnancy.
Per reports, she claimed that she had mastitis — an inflammation in breast tissue. Infection usually causes the disease.
Thankfully, she appears to be fine now. Apart from devoting time to her family, she now has a bundle of joy coming her way too.
For now, the family remains pretty busy. Houska shared a sneak peek of their new South Dakota house with fans in May, with work still going on. They will most likely be able to finish it in time to move in when the baby girl comes.
Please fill in your e-mail so we can share with you our top stories!