GettyImages
Deadline: Jennifer Aniston Reveals 'Friends' Reunion Taping Is Postponed Again – Details of Their Future Plans
Fans of famous sitcom "Friends" have been devastated by the news of delays to the show's sequel production. However, one of the show's leading stars is feeling pretty optimistic amid the delay.
Last week, Jennifer Aniston engaged in a phone interview with Deadline. In it, she explained that she was feeling rather sad about the whole delay to production. However, the fact that work is still ongoing was a great relief.
Aniston played Rachel Green on the iconic sitcom. She was the "pretty face," of the group and she managed to become a fan favorite on the series.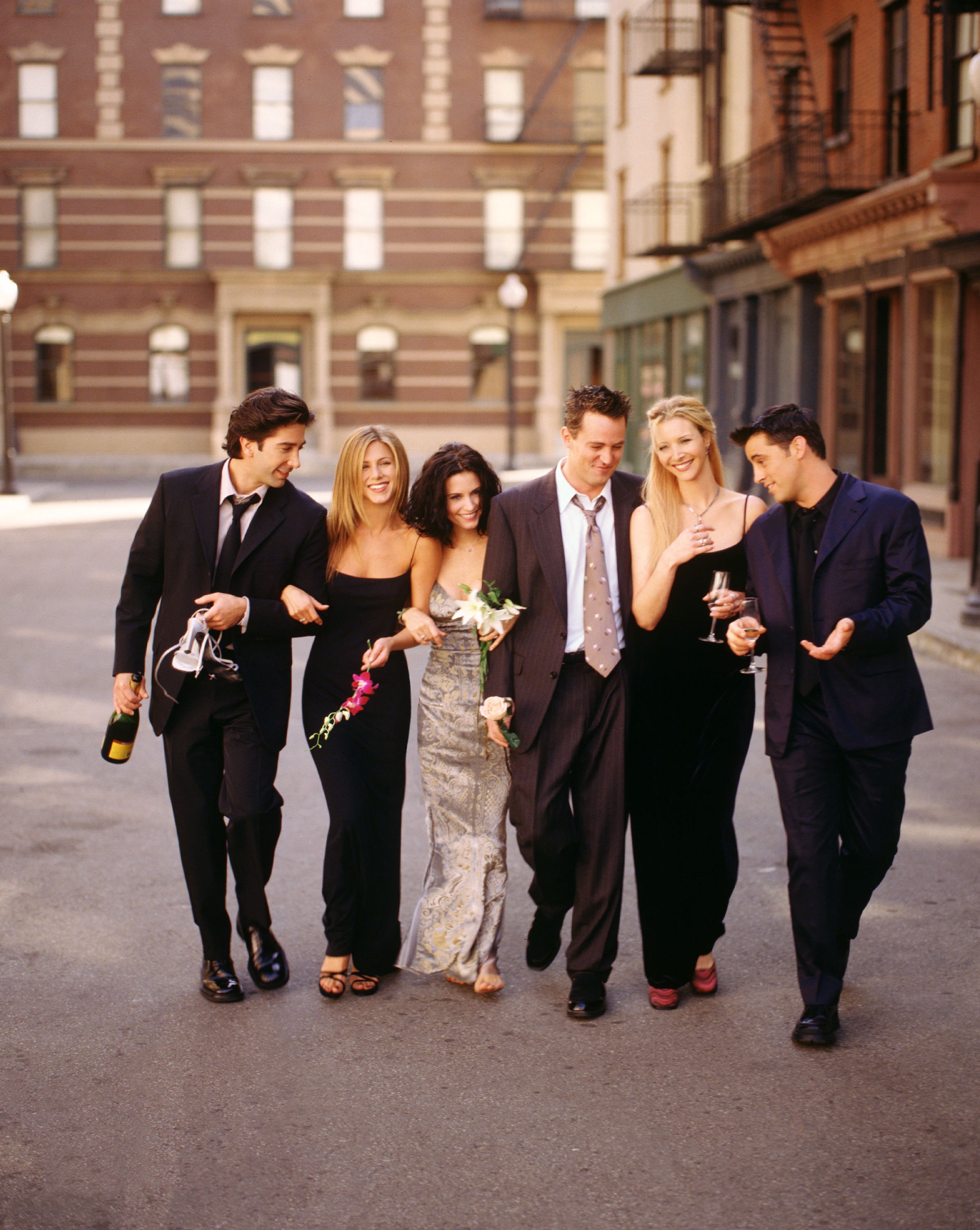 One of the stills of the 1994 "Friends" TV series. | Photo: Getty Images
Despite being over for almost two decades, fans have pushed for a sequel to the series — just as they've done with several TV shows before.
The sequel eventually got picked, with HBO Max committing to making one. Of course, this was after the cast had indicated that they were interested in coming together again. Despite the delay, Aniston explained that she saw it as a positive. She said:
"It's going to be super. You know what? This has also given us more time to make it even more exciting and more fun than it would have been."
The delay has been especially devastating for the fans, who had clamored for the sequel for months now. However, as Aniston explained, more time will help everyone involved put in their best work. So, there's a bit of a silver lining.
For now, there's no official date for return to production.
The "Friends" reunion has been a particularly rollercoaster-like experience. The unscripted show was ready for shooting as early as March, but showrunners had to stop production due to the novel coronavirus pandemic.
While they pushed the production to May, the pandemic didn't let up. So, for now, there's no official date for return to production. As Aniston explained on the decision:
"It was, 'How do we do this with live audiences?' This is not a safe time. Period. That's the bottom line. It's not a safe time to do it."
The presence of a live audience is essential for "Friends". The original show featured one, and there's a feeling that things won't be the same if there's no audience.
Per reports, Rob Greenblatt, one of the series' producers, has confirmed that they won't be taping until there's a live audience.
The showrunners had ideally hoped for a summer return. That could have worked, even if they had to enforce social distancing rules on the audience.
For now, nostalgic fans will have to stream the original series to get their fix as they wait for the sequel to run.
Please fill in your e-mail so we can share with you our top stories!