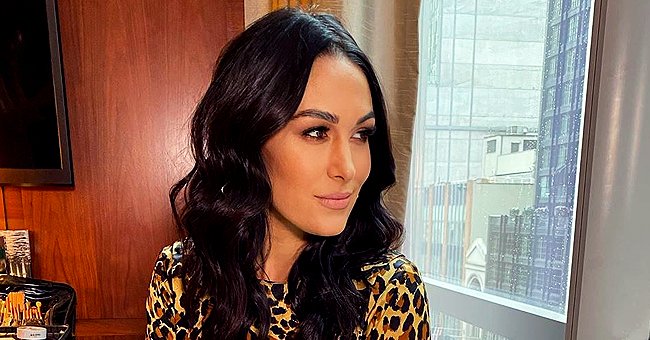 instagram.com/thebriebella
Brie Bella Shares Family Pic with a Glimpse of Her Newborn Son – Fans Ask to See His Face & Know His Name
"Total Bellas" star and former professional wrestler, Brie Bella, gives her fans another bout of baby fever with a recent selfie with her newborn and her 3-year-old, making fans beg her to reveal her son's face and name.
Only one week after former pro wrestler and reality television star Brie Bella welcomed her second child, the proud mom shared a sweet selfie with her daughter, Birdie Joe, while cradling her latest addition to the family. She captioned:
"Can't believe it's been a week already!!! ??"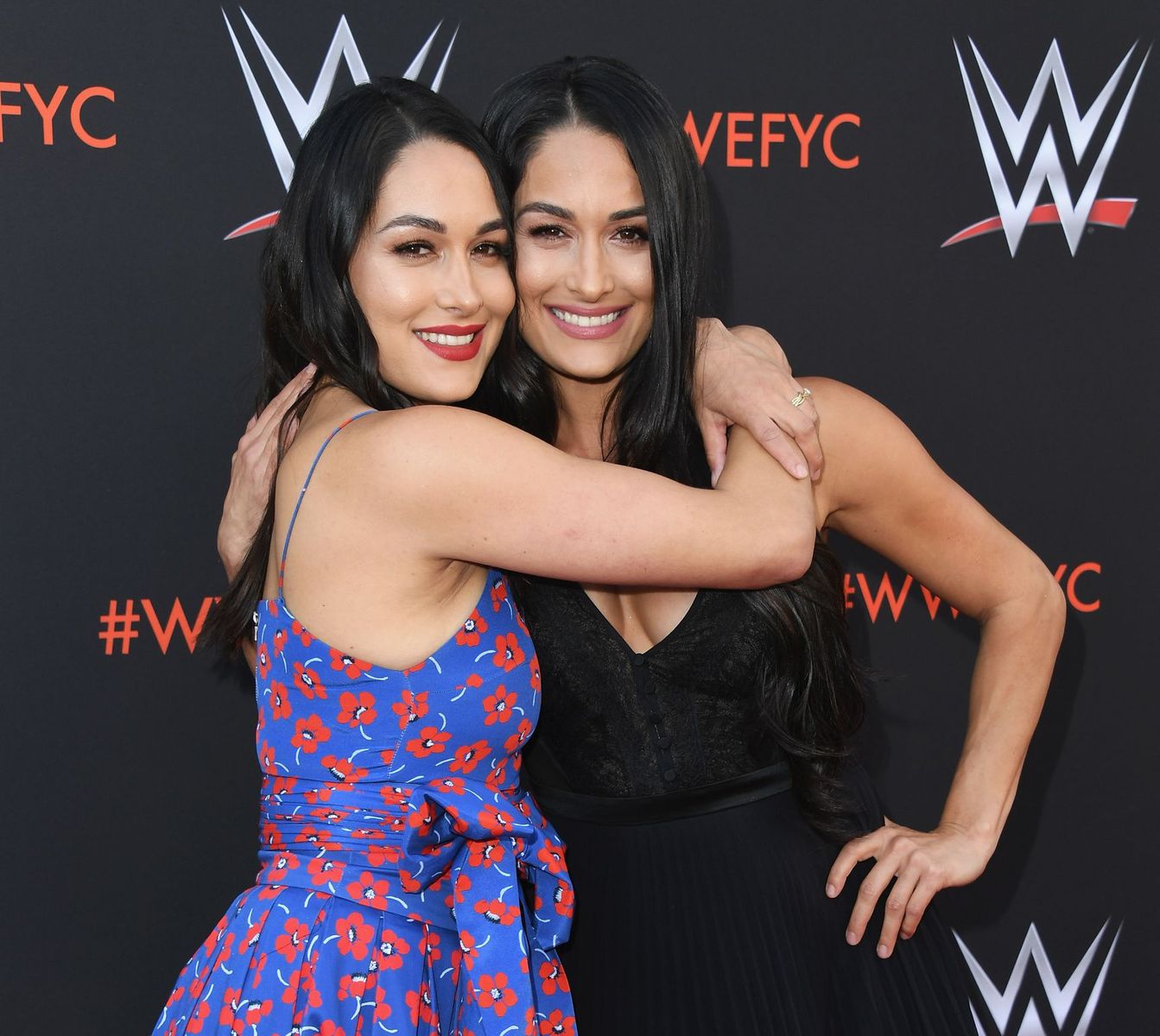 Brie and Nikki Bella at WWE's first-ever Emmy "For Your Consideration" event on June 6, 2018. | Photo: Getty Images
In the heartwarming selfie, the newborn boy was almost totally covered with a blanket, keeping his face hidden from the camera.
One of Bella's fans who have been dying for a proper introduction of the infant noted the golden locks and commented that it was so cute that he had blonde hair just like his older sister, Birdie.
Another anxious fan asked Bella when they would all get a face reveal and see the little guy with a cute, sad, pleading emoji. The comment was accompanied by similar comments asking when the official introduction would be.
Some other users were also very interested in the little baby's name, commenting that they could not wait to finally hear what Bella and her hubby, Daniel Bryan, had named their son.
Brie and her twin sister announced their pregnancies on the same day and interestingly, welcomed their children only one day apart.
Bella and Bryan welcomed their latest bundle of joy on August 1 and wasted no time in announcing his arrival to the world with a touching photo of the little one's tiny hands holding on to his mom and dad. Even then, his face was hidden from the camera by Bryan's hand. She announced:
"It's a BOY!!! ? 8-1-2020 We are overwhelmed with joy and everyone is healthy!!!"
Interestingly, Bella and her twin sister, Nikki, announced that they were both expecting on the same day on Instagram. Now, several months later, the twin sisters gave birth to their kids just one day apart, and the babies were both boys!

A fan's comment under an Instagram post made by Brie Bella. | Photo: Instagram/thebriebella
Nikki's announcement followed only a couple of hours later, sharing that her baby boy with her fiance, Artem Chigvintsev, had arrived, and they could not be happier.
Throughout their pregnancies, the twin sisters made it a cute habit to share side-by-side shots of their baby bumps on social media, making their fans giddy with excitement and adoration.
For Nikki, the journey of motherhood has been a very interesting one. The former wrestler took to her Instagram stories to share her favorite moments with her baby boy so far; the breastfeeding sessions, the bonding, and even just staring at him were the best times ever.
There's no doubt that being a mom has been just as exhilarating for Brie as well. The twin moms make great moms for their kids, and when she is ready, Brie will do what her fans have been begging for, and finally introduce her baby boy to the world.
Please fill in your e-mail so we can share with you our top stories!