Tween Retailer Justice to Permanently Close More Than 600 of Its US Store – Here's Why
Tween retailer, Justice, will permanently close more than 600 of its US stores due to bankruptcy, amid the COVID-19 pandemic according to reports.
According to a press release, the Ascena Retail Group, the parent company of Justice, has filed for bankruptcy. The document revealed that the company took the "strategic step" to "protect the future of the business for all of our stakeholders."
The release also added that it had entered a purchase agreement to sell its outfit, Catherine's clothings, to City Chic. It was, however, noted that Ascena would continue to handle the operations of its other brands — Ann Taylor, LOFT, Lane Bryant, Justice, and Lou & Grey.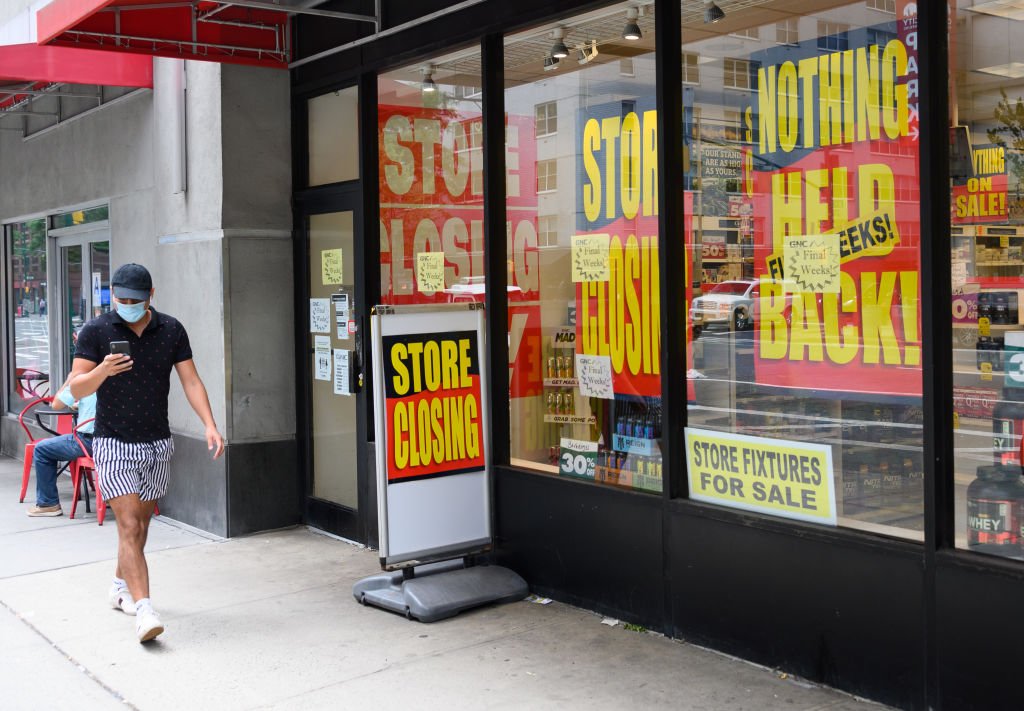 In a follow-up action, the company's CEO, Gary Muto, expressed his gratitude to its long-standing customers in a statement he released last month.
As it turned out, the retail group wouldn't be the first organization to be crippled by COVID-19. The Sur La Table store intended to shut down its River Park location soon.
#BREAKING - Justice, the tween girls' clothing retailer announces its closing all its Canadian stores amid the fallout form #COVID19. The company says "We believe this is the only path forward" Its promising a liquidation sale. pic.twitter.com/9PxN8l9isB

— Richard Southern (@richard680news) July 23, 2020
While noting that the customers have been an integral part of Ascena, Gary said that the company would "remain in service" to them as it gets itself "through COVID-19 and best position ourselves for the future."
Amid Gary's statement release, dontwasteyourmoney.com reported that Ascena would be permanently shutting down a total of 1,600 stores. About 600 Justice outlets make up the long list of the brick-and-mortar stores that are getting closed.
Asbestos has been discovered in makeup sold at tween retailer Justice https://t.co/lq3fuLKiOz pic.twitter.com/lFYYQptd1W

— HelloGiggles (@hellogiggles) July 16, 2017
USA Today recalled that the Justice brand, which was formerly known as Limited Too, is dedicated to creating outfits for girls aged 6 to 12. The brand, which joined the Ascena family in 2009 and is a Tween retailer, has 826 retail and outlet stores.
Amongst the 600 stores getting closed are those in Delaware, Connecticut, Colorado, Alabama, Arkansas, California, Georgia, Iowa, and Florida.
Is your Justice store closing? The tween retailer is permanently closing more than 600 U.S. stores as part of Ascena Retail Group's bankruptcy. https://t.co/OCh9Q3irna

— USA TODAY Money (@USATODAYmoney) July 23, 2020
The closure of the stores seems to be in line with Ascena's plan to "transition Justice to a primarily online platform." As customers come to terms with the unfortunate occurrence, the Fresno Bee claimed that Ascena was having some trouble even before the outbreak of the novel coronavirus.
To that end, the company had closed its Dressbarn outlets and even sold its Maurices clothing stores. As it turned out, the retail group wouldn't be the first organization to be crippled by COVID-19. The Sur La Table store intended to shut down its River Park location soon.
Bankrupt Sur La Table sold for almost $90 million and a promise to keep a least 50 stores open https://t.co/6blUqt9xF4

— Bloomberg (@business) August 10, 2020
Other stores that have closed down include YOSHINO restaurant, Destination Maternity, Romano's Macaroni Grill, and Planet Hair.