Check Out Snoop Dogg's Son Cordell Riding a Decked Out Red Car as Shared by the Rapper Himself
Snoop Dogg was nothing short of proud as he gave fans a sneak peek of his son, Cordell Broadus', lavish red car as he videoed the young man listening to music in the ride. 
While Cordell Broadus knows his way around upscale fashion and style, his classy taste also extends to cars. Star dad Snoop Dogg confirmed this in a fresh Instagram post showing Cordell off.
The short video featured Cordell sitting in the luxury ride while bobbing his head to the loud music coming from the car's speakers.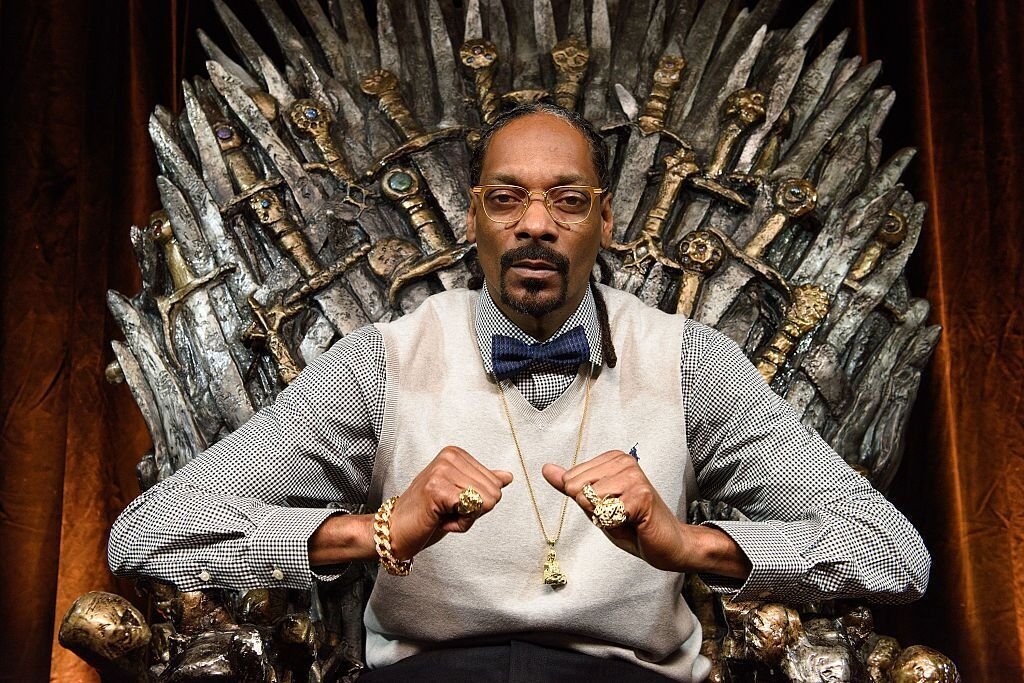 CORDELL SHOWS OFF A SWANKY RIDE
Cordell's red ride came with gold-rimmed wheels while he matched the swanky car with his own dapper outfit. Sitting in the driver's seat, he rocked a white t-shirt, a pair of jeans, and a patterned durag. Snoop captioned:
"Dope boy ride."
Towards the end of the clip, the doting dad switched the camera to show himself as she let fans know Cordell was getting acquainted with old school music in his plush ride. Many followers approved with fire emojis, while celebrities like Mike Epps also commented.
SNOOP IS VAST WITH CARS 
Cordell's taste in cars can be viewed as top-tier and it is safe to say that he got his knack from his rapper dad Snoop Dogg.
While Snoop was at the peak of his career, he splurged on some expensive rides. One of these is his white Chrysler 300C which he got in partnership with Chrysler.  
The star rapper fathered another son, Julian, with Laurie Holmond. 
Among his Cadillac collection is an emerald-colored 1974 DeVille lowrider. Snoop owns a golden brown Cadillac which he nicknamed "brown sugar."
The classy ride served as a monument for tourists at the Henry Ford Museum in Detroit. In honor of some Lakers champions, Snoop customized his 1966 Pontiac Parisienne. 
A FAMILY MAN
In Hollywood and the entertainment industry at large, Snoop is a force to reckon with and he earned this position with a career that spanned over two decades. Besides his milestone achievements, Snoop is a family man at heart.
He married his high school sweetheart, Shante Broadus in the 90s, and together they built a dynasty with their children and grandchildren. Snoop's first child is Corde Broadus and like his dad, he is into music.
Corde has two children, Eleven and Zion. His younger brother is Cordell Broadus who is into music and fashion. Last year he welcomed his first child, Cordoba, with his lover, Phia Barragan. 
Snoop's youngest child is Cori Broadus. The young adult also favors music but she opted for the smooth-sailing R&B. The star rapper fathered another son, Julian, with Laurie Holmond.