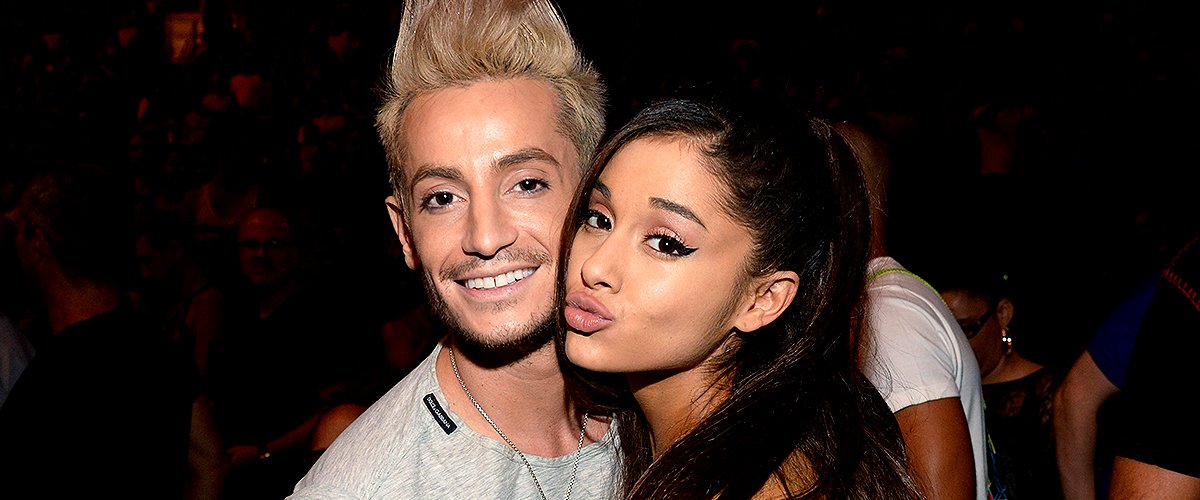 Getty Images
Frankie Grande Once Said He Was Nervous to Come Out to His Sister — Meet Ariana Grande's Brother

The former "Big Brother" star confessed he was not sure how he would tell his little sister that he was gay. However, her sweet answer, even at her young age, surprised him and brought them even closer.
We now know that 37-year-old actor and YouTube personality, Frankie Grande, is an openly gay man. However, before he was willing to tell the world about it, he was actually nervous about revealing the news to his sister, 27-year-old singer and pop icon, Ariana Grande.
The musical actor confessed that he was waiting to be in a relationship before coming out to his family. Still, he felt a bit more anxious about coming out to Ariana, as she was only 11 years old at the time.
When Frankie told his sibling, she was pleased and immediately asked him whether he had a boyfriend. As soon as the big brother told her that he did, she wanted to meet the new guy. Frankie was then surprised that the episode turned out easier than he thought.
BFF SIBLINGS
Frankie and Ariana grew up with a 10-year age gap. However, that did not stop them from having the close relationship they have today. Over the years, they have mentioned that they are each other's best friend.
The social media personality has said that he grew up as the only child for ten years, and always wanted a sibling. After Ariana was born, they developed a lovely brother-sister relationship, so much so that today, they still talk on the phone frequently.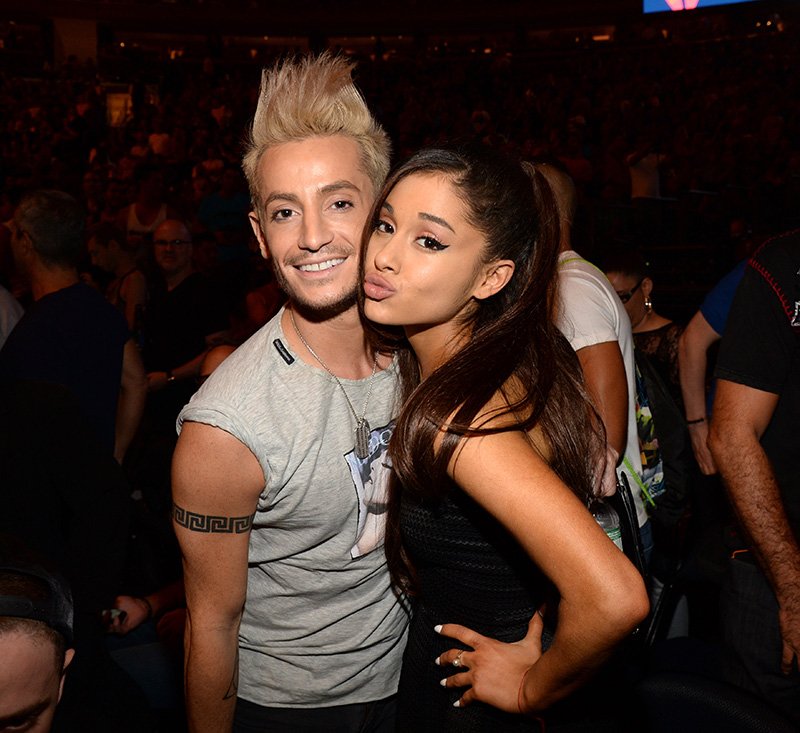 Frankie J Grande and Ariana Grande pose before Madonna performs onstage during her "Rebel Heart" tour at Madison Square Garden on September 16, 2015 in New York City. I Image: Getty Images.
Since they were kids and used to sing and dance together at home, Frankie and Ariana shared their desires to pursue careers in entertainment. Even though they have forged paths of their own, they both have been each other's biggest supporters on the way to the top.
BIG BRO'S CAREER
Over the years, Frankie has built his career as a musical actor, dancer, and singer on and off-Broadway, as well as a reality TV star, host, and social media personality. He worked on Broadway in "Mamma Mia!" from 2007 to 2010, and in "Rock of Ages" between 2014 and 2015.
He has also been a producer for several shows off-Broadway, including his own cabaret show "Livin La Vida Grande." In 2014, he joined the US reality TV series "Big Brother" in season 16. Two years later, in 2016, he was a contestant on "Celebrity Big Brother 18" in the UK.
The non-stop artist was a judge in "America's Best Dance Crew," and for two years, he co-hosted "Style Code Live," a fashion and shopping show that streamed live for Amazon.
The actor has also been a cast member in Nickelodeon's "Henry Danger" and "Henry Danger The Musical" as the villain Franken, a role he has said he enjoys very much.
Besides having a successful career, Frankie studied at Muhlenberg College in Pennsylvania and graduated in 2005 after majoring in biology, theater, and dance. He is also a 90s music lover and has confessed that he and Ariana are fantasy fans.
LGBTQ ISSUES
While staying in the "Big Brother" house, Frankie had to make one of the hardest choices of his life -- to leave or to stay -- after his grandfather died. He finally decided to stay, and later donated the money he won in the show's missions to building a school for charity.
Besides engaging in philanthropic projects, the actor has also been involved in LGBTQ awareness causes. These causes are also supported by his sister, Ariana, who has become one of the biggest pop icons in the last decade.
It all started the moment Frankie was honest with his mother, Joan, and came out to her. She told him she was concerned about his health and his new way of life, but he understood that Joan was raised differently from him.
Frankie immediately started educating his mom, to get her to understand not only his own life but also what the whole LGBTQ community was all about. Fortunately, through his mom, he understood the importance of educating people on these issues.
He revealed: "She accepted me for everything I was then, but I think through me she became more educated about the community as a whole, which I think is important for everyone when they're coming out to their families."
LOVE MATTERS
Nowadays, Frankie has been committed to a relationship with his boyfriend, Hale Leon, since April last year. About that time, he made it official through a romantic snapshot he shared on Instagram, in which both lovebirds were kissing at the Coachella Valley Music and Arts Festival.
Their relationship started a couple of months after Frankie ended a three-way relationship with the married couple, Daniel Sinasohn and Mike Pophis.
The singer revealed in an interview that although he learned a lot from the relationship, it turned out to be "so complicated" and, to clear out any doubt, he confirmed that they decided "to end things amicably" with no hard feelings at all.
Ariana, on her part, also recently revealed her love life status. The Grammy Award and Billboard Music Awards winner confirmed her relationship with new boyfriend, real estate businessman, Dalton Gomez, through a quarantine music video she shot for her and Justin Bieber's latest song, "Stuck with U."
The couple has just made their
first public appearance
, after Ariana broke up with her former fiancé, Saturday Night Live star and comedian, Pete Davidson, in 2018.
Please fill in your e-mail so we can share with you our top stories!