Justin Bieber Gets Baptized with Wife Hailey and Shares Intimate Photos of Their Experience
Justin Bieber shared some intimate pictures from his and his wife Hailey Baldwin's baptism and called it one of the most special moments in his life. 
Singer Justin Bieber has opened up about a special moment he and his wife Hailey Baldwin shared. Taking to his Instagram page, Bieber shared pictures from their baptism.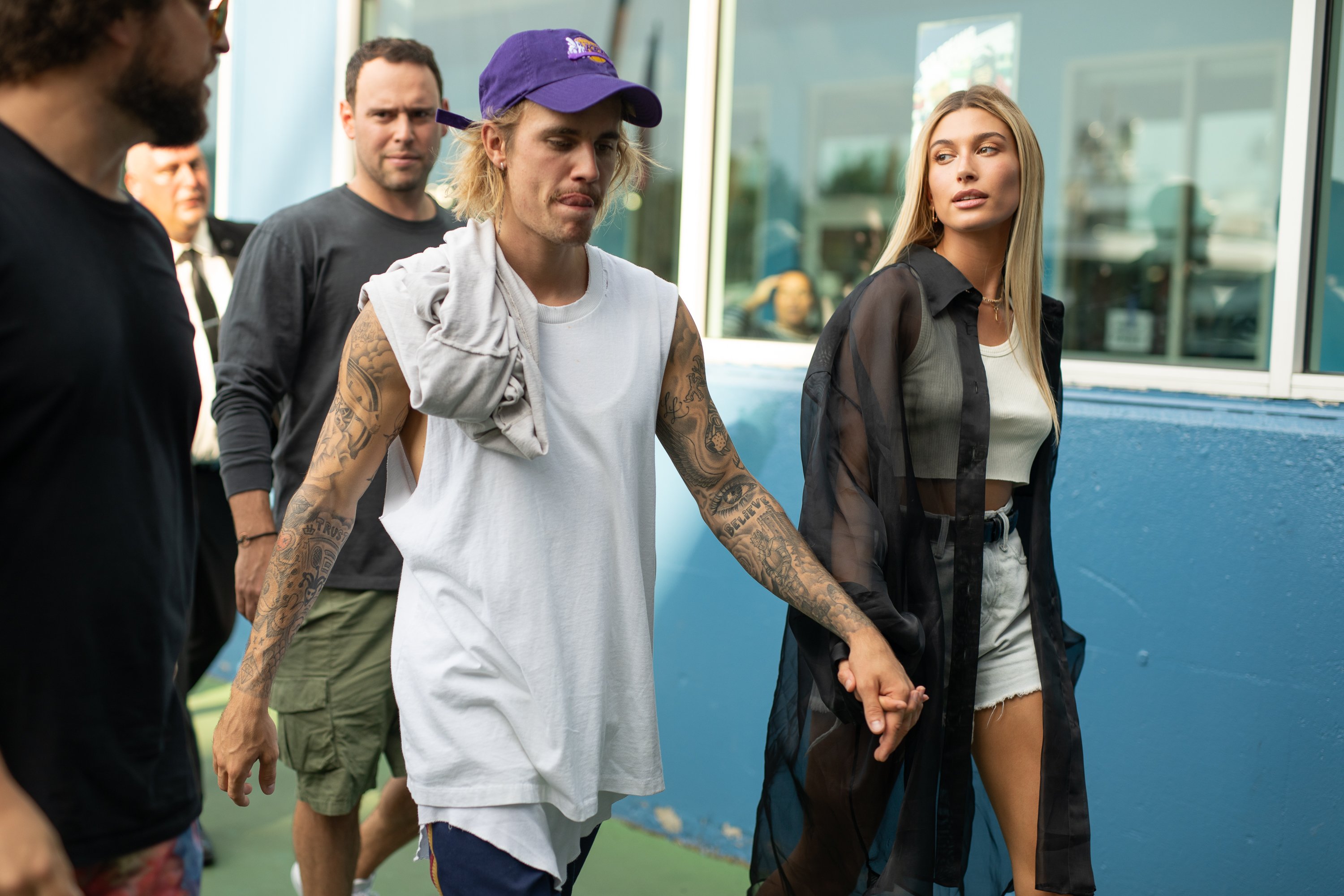 The pictures showed the couple holding hands before, during, and after they were submerged in water to mark their baptism. In the caption to the post, Bieber wrote: 
"The moment @haileybieber, my wife and I got baptized together! This was one of the most special moments of my life…"
Bieber and Hailey's intimate baptism took place last month when they decided to bath in the glory of God while on a road trip to Idaho. Pastor Judah Smith baptized the couple.
The pastor placed his hand on Justin Bieber's back, blessed him, and then held hands with the singer and Hailey Baldwin and they prayed together.
The couple also understands that being married is hard.
After that, Pastor Judah Smith allowed the couple to float down and submerge themselves in the baptismal waters. Many of Justin Bieber's friends commented on the post, including E! host, Jason Kennedy, who expressed happiness at doing the baptism with the couple. 
Bieber and Hailey hold religion as an important aspect of their relationship. They met as kids back in 2009 but reconnected years later during a Hillsong Church service in New York. 
After their engagement in the Bahamas in July 2018, the couple got married two months later in a secret ceremony held in a courthouse. They also held a religious wedding ceremony in South Carolina, last year, to celebrate their marriage. 
Hailey and Bieber are yet to have children and are not looking to do so in the immediate future, but they know the kind of kids that they would like to raise. 
Hailey shed more light on that during an interview where she talked about the "Black Lives Matter" protest. The model said her children would be raised to be anti-racist, knowing how to treat people, how not to say certain things, and how to acknowledge others duly. 
Since their marriage, Hailey and Bieber have been known to publicly talk about their union, either during interviews or via their social media pages. 
One thing that is clear from most of their words is that they are both honored to be married to each other. The couple also understands that being married is hard, but they are committed to making their marriage work and have taken steps to do so.