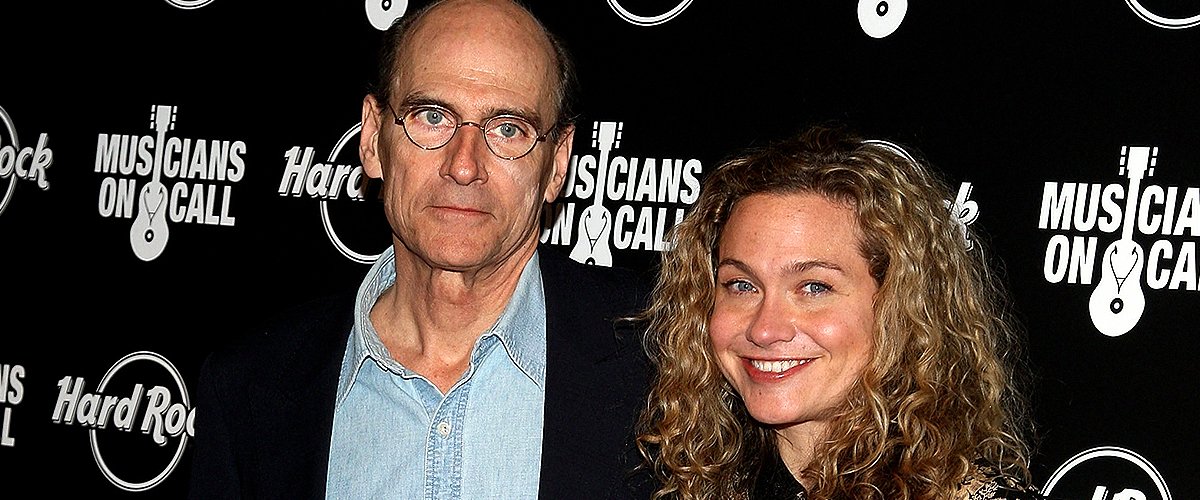 Getty Images
James Taylor Fathered 4 Children with 2 Wives — Meet the Singer's Large Family
Veteran singer-songwriter and guitarist James Taylor succeeded not only in his music career but in building a large family. Having married thrice with two divorces, the 72-year-old boasts of four adorable children, each upholding his legacy.
Since his entertainment debut in 1966, music icon James Taylor has blessed the world with the most outstanding tracks of all time.
From his 1977 album, "JT" to his 2015 US number one record, "Before This World," the five-time Grammy award winner proved himself a force to reckon with in the music industry.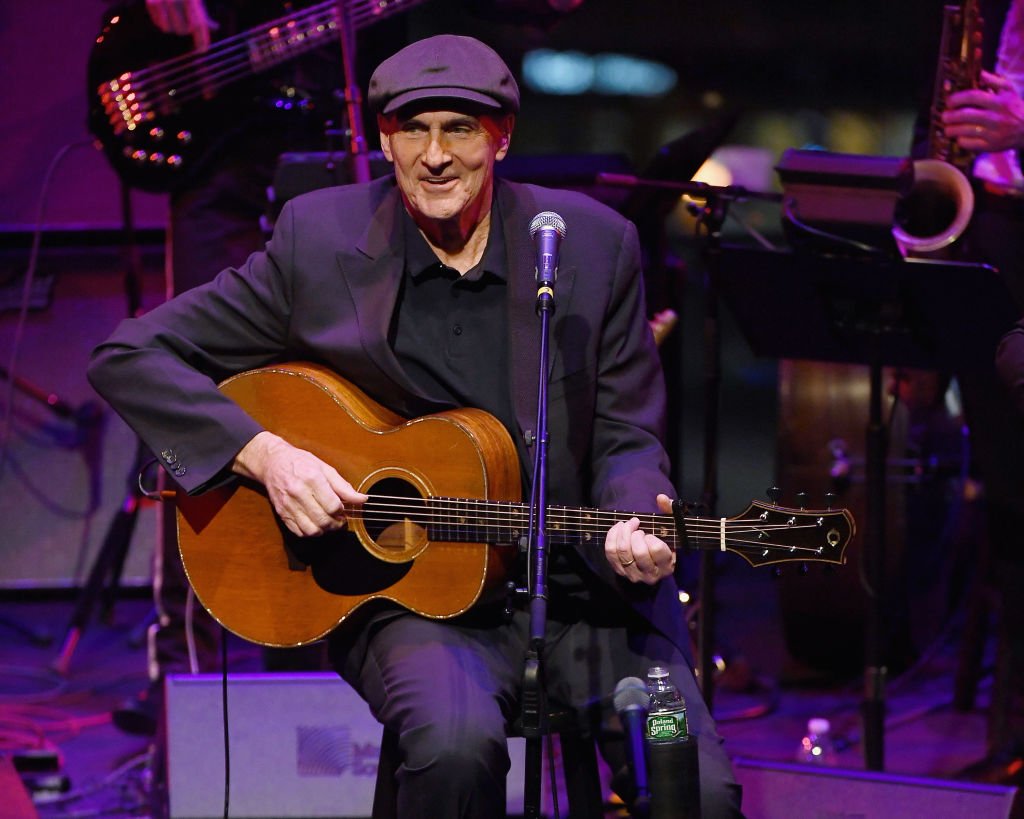 James Taylor on January 28, 2019 in New York City | Photo: Getty Images
While growing his music career, the icon also built a family, comprising four children from two of his three marriages. Several years later, James Taylor's kids are all grown into successful adults, some of whom chose to follow in their dad's footsteps.
JAMES TAYLOR'S LIFE AND CAREER
James Taylor was born on March 12, 1948, to parents, Isaac Taylor and Gertrude Woodard. He grew up with his parents in Boston and the second of five children.
Taylor's family relocated to Chapel Hill in North Carolina when he was four, where he made his first delve into music, learning to play the cello. He later took up the guitar.
The veteran singer began his singing career in New York with the band, Flying Machine. For a while, the group excelled until Taylor adopted a heroin addiction along the line, which sent him downhill.
Following six months in treatment and a vocal chord surgery, the icon retook charge of his life, deciding this time to go solo. He moved to California, where he became a renowned singer, with top-charting albums like "Sweet Baby James" and "Mud Slide Slim And The Blue Horizon."
JAMES TAYLOR'S LARGE FAMILY
Taylor became a first-time father in 1974, following the birth of his first and only daughter, Sarah "Sally" Taylor. The icon shared Sally with his first wife, Carly Simon, 75, who he married in November 1972.
Carly Simon, like Taylor, is a successful singer, with hits like "Anticipation," "You Belong To Me," and "You're So Vain," among others.
James Taylor and his spouse welcomed a second child, Ben Taylor, before their divorce in 1983. Next, he tied the knot with actress Kathryn Walker.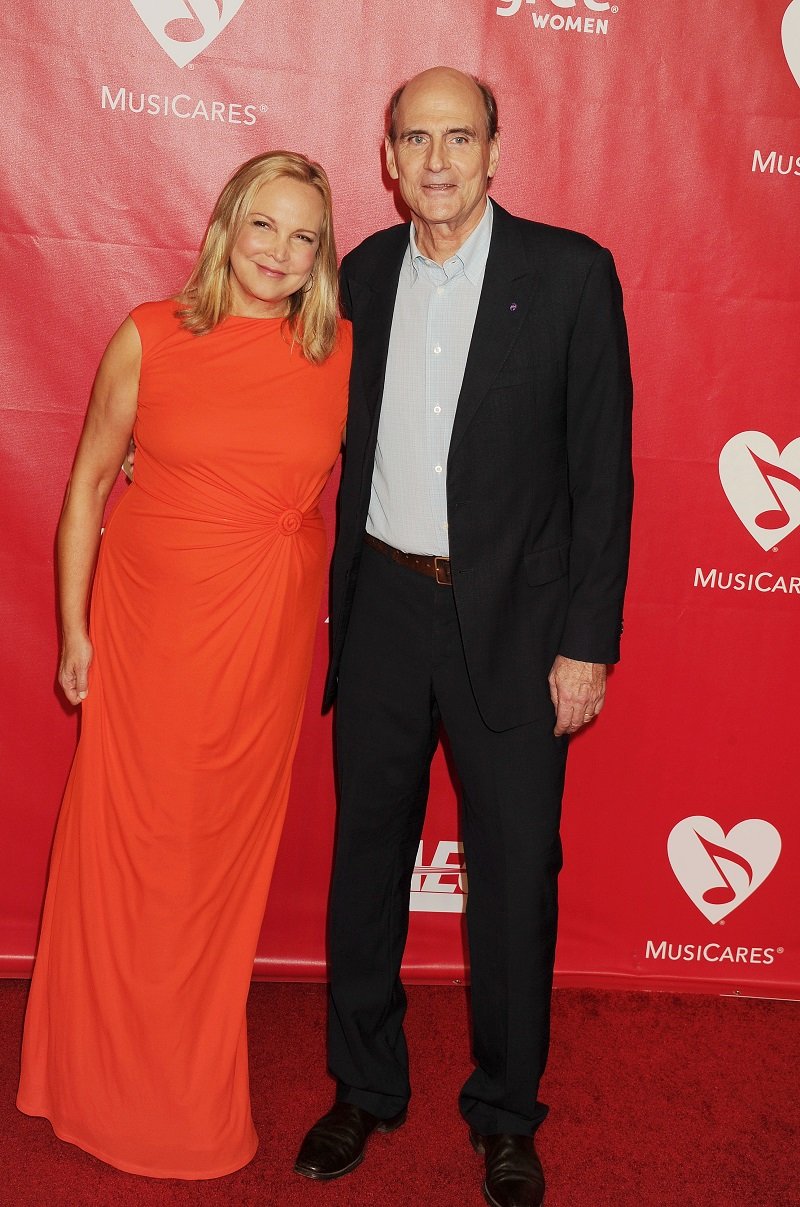 James Taylor and Kim Taylor on January 24, 2014 in Los Angeles, California | Photo: Getty Images
The pair finalized their union on December 14, 1985, at Cathedral of St. John the Divine in New York. Walker helped the singer overcome a heroin-addiction before their 1996 divorce. The duo never had kids together.
Again in February 2001, Taylor got married to Caroline Smedvig at the Episcopal Church in Boston. James Taylor's third wife, Smedvig, served as the director of public relations and marketing for the Boston Symphony Orchestra.
Months into their marriage, the two welcomed twin boys, Rufus and Henry. They remain happily married to date. James Taylor and his family live together in their Lenox, Massachusetts home.
Sally Taylor, James Taylor's first child, is an artist, singer, and founder of Consenses. Early in her career, the songstress joined the indie band, The Slip, but broke off from the group eventually to become a solo singer. The 46-year-old singer has a degree in medical anthropology from Brown University.
Born on January 7, 1974, Sarah Maria Taylor is now a mother of one, welcoming her son, Bodhi Taylor Bragonier, in 2007. She shares her son with her husband, Dean Bragonier. Sally and her husband have dyslexia.
Carly Simon and Taylor welcomed their second child on January 22, 1977. James Taylor's son. Benjamin Simon Taylor is a musician, like his father.
In addition to music, the 43-year-old also has acting credits, starring in "American Dreams," "Always And Everyone," and as himself in "The Vineyard."
Ben Taylor delved into music in his early 20s, fast-becoming a beloved artist. Although the singer took a brief break from music later in his career, he returned to the industry in 2020, regaining his vast audience.
James Taylor's son, Henry Taylor, was born to the music legend and his third wife, Caroline Smedvig. Born in April 2001, the now 19-year-old hopes to venture into the family's business like his predecessors. The teenager's Instagram bio describes him as a musician and lover-of-guitar.
Henry's twin brother, Rufus Taylor, is also a 19-year-old, with a fun-loving personality and unmatched love for nature. He seems to be the only member of the clan with no interest in the arts, or perhaps, is simply a late bloomer.
Whatever the case may be, three promising music geniuses in the family are quite the number, and hopefully, sufficient enough to continue living up James Taylor's legacy.
Please fill in your e-mail so we can share with you our top stories!