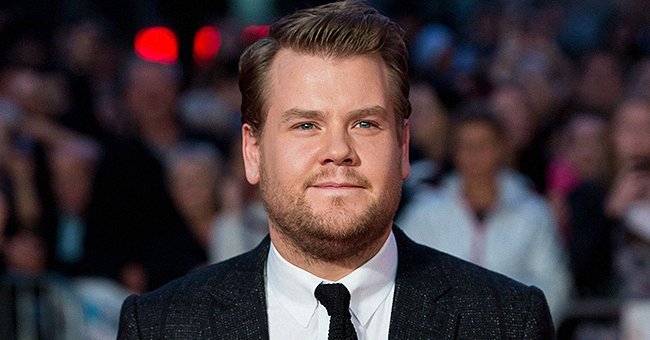 Getty Images
James Corden Officially Leaves Garage Studio to Continue Producing Episodes on His Real Set
CBS' "The Late Late Show" host show James Corden has finally returned to the studio to continue hosting the show after months of filming in his garage at home.
For several months, several live host shows had to stop on-set productions due to the pandemic. As the restrictions start to ease, many of these shows are returning to the studio, including James Corden who hosts "The Late Late Show," as he announced on Twitter:
"Home, sweet home ? Or maybe studio, sweet studio? Whatever the phrase, were out of @JKCorden's garage ???"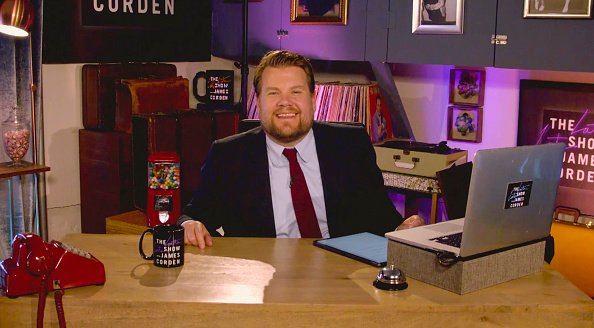 James chats with guests from his garage on "The Late Late Show with James Corden," scheduled to air Tuesday May 19, 2020. | Photo: Getty Images
In the video accompanying the tweet, Corden took a quick sweep of the set showing the live band practicing and the already-prepared stage.
When the camera finally panned back to him, Corden was wearing a white mask that hid most of his face as he announced that the Late Late Show was officially back.
Corden, who had been hosting the show from his garage in his Los Angeles home for months, was now returning to the studio, but this time, there would be no studio audiences to charge the energy and cheer the show on.
The back-to-studio celebration came months after Corden revealed that he had a successful minor eye surgery, in April.
As expected, prioritizing the health and wellbeing of the show's workers is essential. In anticipation of the show's return, CBS put several safety precautions in place to make filming as safe as possible.
Acknowledging the safety precautions set for the show, Corden shared another video on Twitter, speaking about how excited he was to be back and noting that the safety precautions would take some getting used to. He tweeted:
"We're back, baby! But some of these new safety precautions are going to take a bit of getting used to."
The video was a hilarious 2-minute recording of Corden literally running into the transparent germ shield walls placed all over the set as precautionary measures.
Besides the germ shields, other measures included replacing the long sofa on the stage with a chair as Corden would not be entertaining any physical guests. He would be positioned in front of a screen for Zoom visits from guests instead.
The audience's seats were also removed to create more space for the staff and crew to have a little bit more room to move around and allow for more social distancing.
There would also be fewer on-set crews than the production normally had, also to allow for more safe social distancing while filming.
The back-to-studio celebration came months after Corden revealed that he had a successful minor eye surgery, in April although he did not disclose what caused the need for surgery.
It seems that Corden has fully recovered, and is as good as new and ready to entertain again, even if he will have to endure walking into glass shields for a while.
Please fill in your e-mail so we can share with you our top stories!