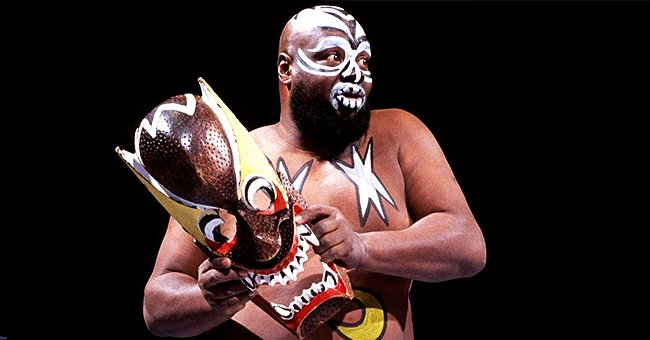 Twitter/WWE
WWE Wrestler James 'Kamala' Harris Dies at 70 – Remembering His Life and Legacy
Professional wrestler James Harris, popularly known as "Kamala" or "The Ugandan Giant," has passed away at the age of 70 after a long and fulfilling career as a wrestler.
On August 9, the world of wrestling and the world beyond lost a legendary wrestler. James Harris, who went by the ring name "Kamala," sadly passed away. A fellow professional wrestler and wrestling manager, Kenny Cassanova confirmed his old mate's death in a Facebook post. He wrote:
"Just got off the phone. Unfortunately, the rumors were correct. To make matters worse, it was Corona that took him; he was one of the good ones."
Casanova also added admiring words in his tribute to his friend, referring to the late wrestler as one of the most believable monsters in wrestling who played the role perfectly.
He shared that he and Kamala became very close when he helped the late wrestler get his book publicized on the market. He was happy to have been Kamala's friend.
The official WWE website also released a statement praising the 6-foot-7, 380-pound legend for the amazing career that he had as a fighter. They extended their condolences and well wishes to his family.
Kamala, who was also referred to as "The Ugandan Giant," passed away at the age of 70 after a long, fulfilling career. Towards the end of his life, he reportedly suffered from a number of medical issues and even had to have his legs amputated as a result of diabetes complications.
Kamala was a Mississippi-born champion characterized by a mask of African makings, warpaint designing his face and body, and a loincloth. He would step into the ring in that regal outfit and proceed to terrorize his opponent with his sheer skill and size, all without saying a word.
Kamala's career began in the '80s, and peaked in the '80s and '90s, embellished with several great fights with many great names including The Undertaker, Hulk Hogan, and Jake "The Snake" Roberts.
Kamala would be remembered for the immense excitement and entertainment that he brought to his fans and the love and kindness that his friends and family knew him for.
Please fill in your e-mail so we can share with you our top stories!