Bindi Irwin Is Expecting Her First Child with Husband Chandler Powell – Details of Their Exciting Announcement
Bindi Irwin recently took to Instagram where she shared a photo of herself with her husband, Chandler Powell, while announcing that they are expecting their first child.
Bindi Irwin and her husband, Chandler Powell, have confirmed via social media, that they are expecting their first child together.
Taking to Instagram, Irwin broke the exciting news by sharing a photo of herself and Powell wearing their Australia Zoo uniforms while holding up a smaller version of their outfit.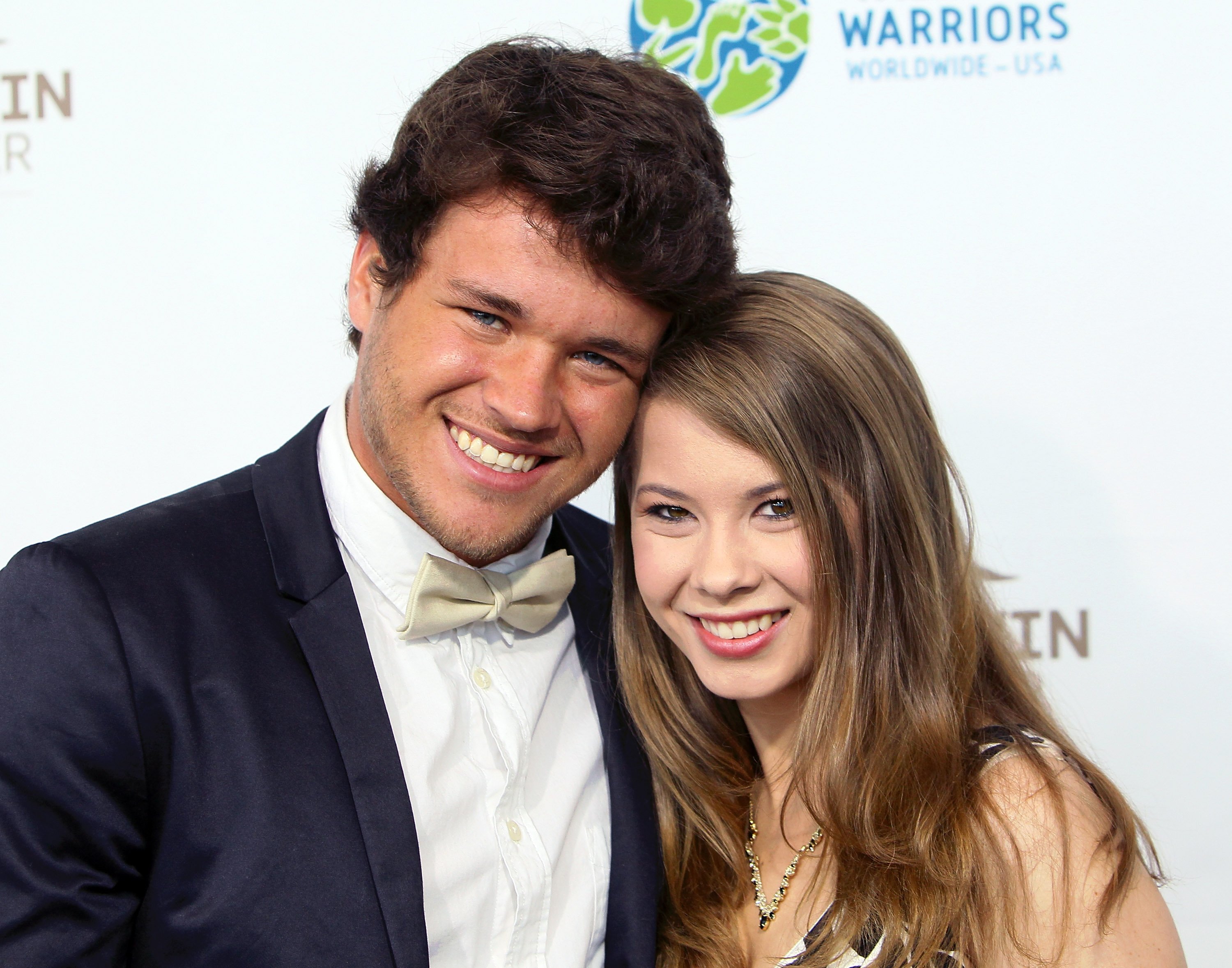 In her caption, Irwin explained that she was honored to share the news with her fans while adding that their baby is expected to arrive in 2021.
The expectant mother also noted that although she is just in her first trimester, the baby has become the most essential part of her and Powell's lives. She concluded:
"Your support means the world to us. Please let me know your best advice and send good vibes & prayers to our little sweetheart. Love & light"
Shortly after sharing the picture, fans and followers took to the comments section where they left congratulatory messages for the couple.
In a separate post, Powell also shared the same photo as Irwin accompanied by a sweet note where he admitted that becoming a dad is the highlight of his life.
Powell also expressed excitement about the new chapter of their lives and the adventure that comes with having a baby. In conclusion, he wrote:
"Bee, you're going to be the most amazing mother."
The exciting news from the couple comes barely five months after they tied the knot in a private ceremony in the gardens of Australia Zoo in Queensland.
Although Irwin and Powell had a smaller guest list due to the COVID-19 pandemic, their big day was nothing short of amazing, with the couple sharing some gorgeous photos with their fans shortly after.
Recently, Irwin took to Instagram, where she revealed a professional wedding portrait that featured her father, Steve Irwin, who passed away in 2006.
In her caption, the doting daughter expressed that her father will always live in her heart, and with the recent pregnancy news, there is no doubt that Steve Irwin would have been proud of his baby girl!