Here's What 'Finding Freedom' Author Omid Scobie Had to Say about Meghan Markle & Kate Middleton's Rumored Feud
"Finding Freedom" author, Omid Scobie, revealed some details concerning the alleged feud between the Duchess of Sussex, Meghan Markle, and Kate Middleton, the Duchess of Cambridge.
Scobie also claims that despite the personal nature and tone of his book, Harry and Meghan made no contributions to it.
Ever since Prince Harry and Meghan Markle announced their decision to step down as senior royals, rumors and speculation have abounded about the specific reasons behind what some considered to be a rash move.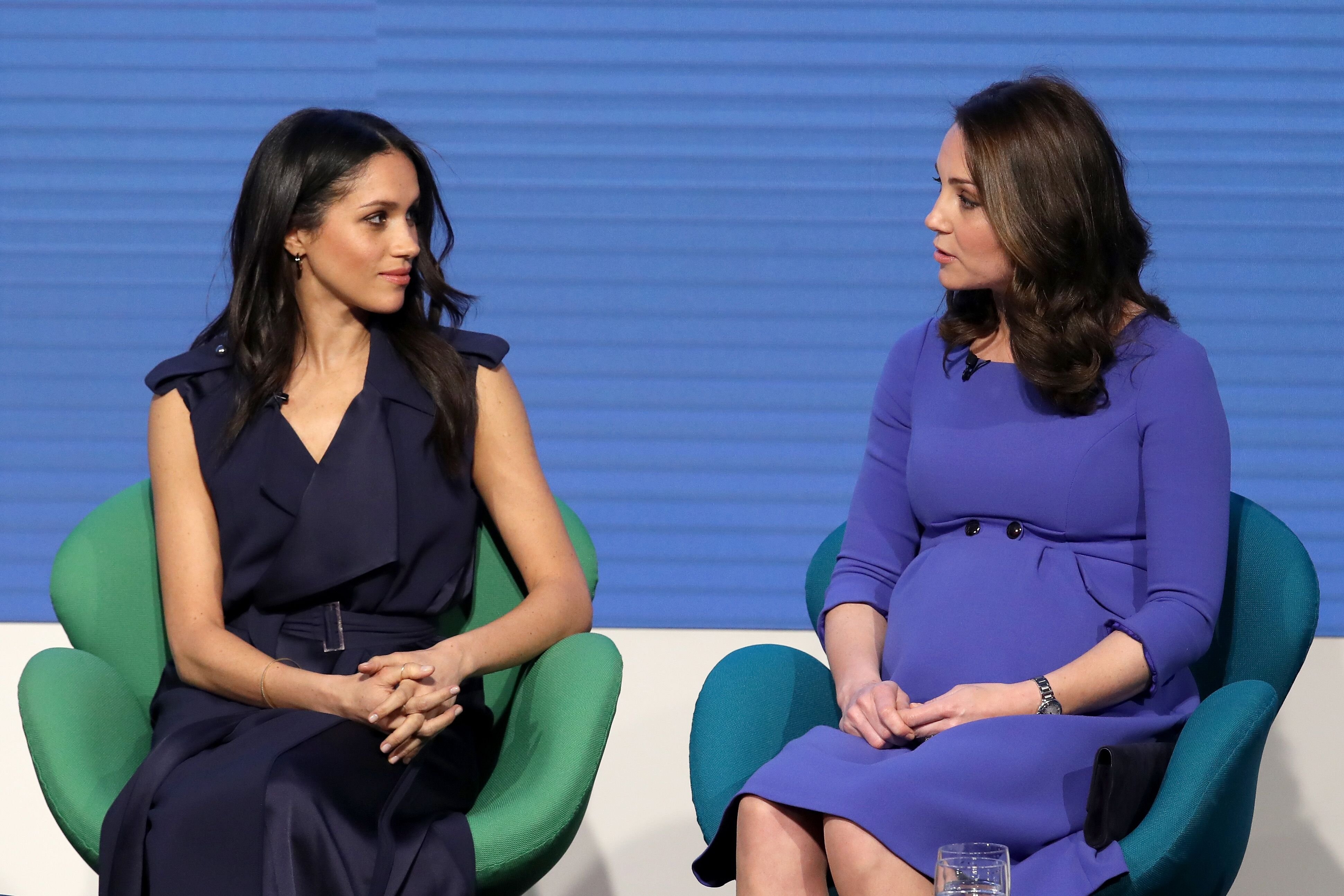 Now, after the release of his book "Finding Freedom: Harry and Meghan and the Making of a Modern Royal Family," royal correspondent Omid Scobie has opened up about some of the intricacies that led to the famous couple's infamous decision.
On Monday's episode of "Good Morning America," Scobie sat alongside Deborah Roberts and revealed that Meghan's welcome into the Royal Family wasn't the smoothest as she and her closest Duchess, Kate Middleton, had very little in common.
The first of three days of exclusive extracts from Finding Freedom: Harry and Meghan and the Making of a Modern Royal Family https://t.co/0OdVrQ8x8s

— The Times (@thetimes) July 25, 2020
When pressed on the subject of whether the pair got along at all, Scobie expressed that Markle hoped that Middleton would be more supportive of her in some crucial moments but was disappointed by the Duchess' response. He stated:
"Meghan felt that she could have [had] or needed a little bit more support from Kate and didn't get it."
This may come as a surprise to some given that when Markle and Harry first announced their engagement, the former actress praised Middleton for her excellent support. Harry also reiterated those claims by adding that the Cambridges had been fantastic towards them.
However, things seem to take a turn soon after, and there were several rumors of a rift between Middleton and Markle. There were also reports of some clashes with palace aides, and these culminated in the Sussexes' decision to step back from the royal setting.
However, the couple has categorically denied being involved in the creation of the book.
There were even claims that Middleton broke down in tears at a fitting for Princess Charlotte's bridesmaid's dress in the moments before Meghan and Harry's wedding. However, Scobie revealed that people at the scene confirmed to him that there were "no tears."
Explosive new book about Harry and Meghan's royal exit. @scobie, co-author of #FindingFreedom, gives our @DebRobertsABC an inside look at the couple's side of the story. https://t.co/X8P82x9Dsv pic.twitter.com/L9fkvvAPGA

— Good Morning America (@GMA) August 10, 2020
The ABC News contributor then addressed the speculation that Markle and Middleton have driven a wedge between their husbands. He emphasized that that blame was misplaced, before adding:
"You know, they're both men in their 30s and Harry not wanting to play that role of sort of the younger, more subservient brother anymore."
Scobie then addressed another interesting question: "How will history remember Harry and Meghan as a couple." In that regard, the writer did not mince words.
Excited to announce that #FindingFreedom, a biography written by myself and @CarolynDurand, will be available worldwide in August.

For the first time, go beyond the headlines and discover the true story of Prince Harry and Meghan, The Duchess of Sussex.https://t.co/A7B06EMaDa pic.twitter.com/KjGD9DcXaV

— Omid Scobie (@scobie) May 4, 2020
Scobie asserted that the duo would be remembered as a couple that was failed by the institution of the monarchy, who missed a golden opportunity to have a more diverse and inclusive representation like never before.
Nonetheless, headlines continue to swirl about the trouble in the royal family, especially since Harry and Markle's exit.
Some publications have claimed that Middleton is unhappy with the actress's "selfish" decision to leave, which has left her with the burden of shouldering both their royal responsibilities.
"Finding Freedom: Harry and Meghan and the Making of a Modern Royal Family" will be published in the U.S. on August 11, and reveals Harry and Meghan's perspective on the feud and more. However, the couple has categorically denied being involved in the creation of the book.