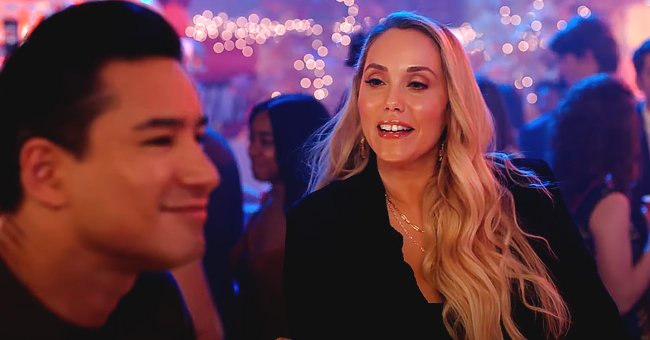 youtube.com/Peacock
Watch Mario Lopez and Elizabeth Berkley on the New Trailer of the 'Saved by the Bell' Reboot
Hollywood actor Mario Lopez and fellow star Elizabeth Berkeley appeared in the latest trailer for the reboot of 90's series, "Saved by the Bell," giving fans a hint that they were back at Bayside High.
Mario Lopez and Elizabeth Berkely are back at their fictional alma mater, Bayside High, to reprise their roles as A.C. Slater and Jessie Spano respectively.
In the fresh trailer of "Saved by the Bell" shared on NBC's sister company, Peacock's official Twitter page, fans got to see snippets of how Jessie Spano and her high school sweetheart A.C Slater, reconnected.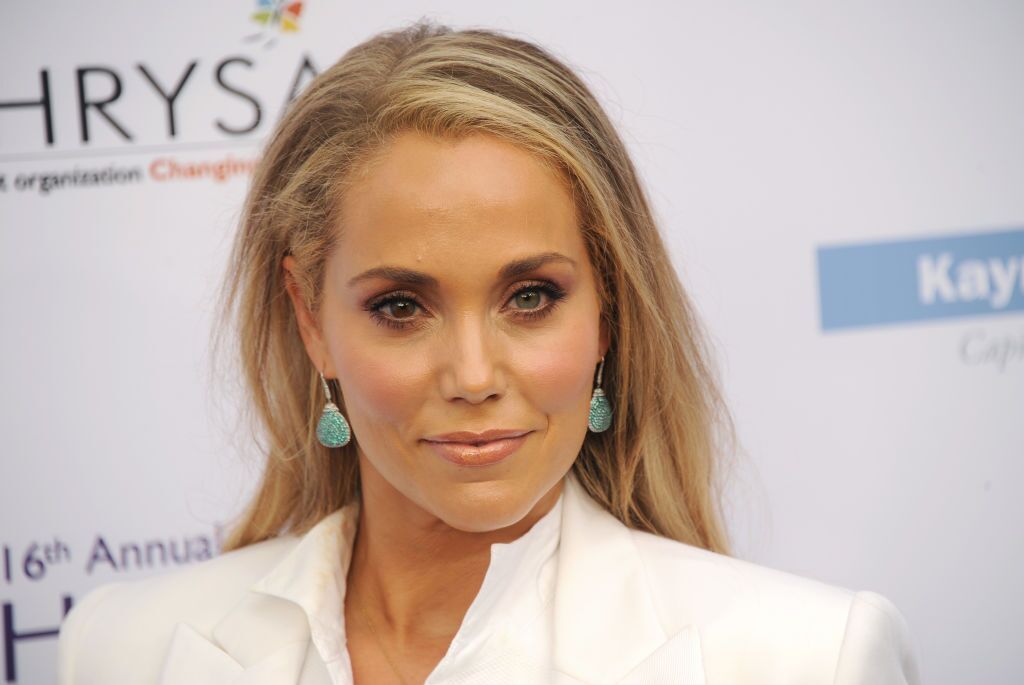 Elizabeth Berkley arrives at the 16th Annual Chrysalis Butterfly Ball at a private residence on June 3, 2017 in Brentwood, California. | Photo: Getty Images
BACK AT BAYSIDE
The short clip opened with the duo sitting at a table as they act as chaperones for a school dance. A now-grown Jessie Spano, played by Berkley, is seen talking to A.C Slater, and reminding him of all the dances they had, while she went on to ask if he wanted to try again.
Later in the trailer, Slater is seen dancing with a group of high school students as he relished his old Bayside memories.
Other original cast members like Mark-Paul Gosselaar also feature in the show's reboot. Gosselaar, who played Zack Morris, returns as the governor of California.
INSIDE THE SHOW'S REBOOT
While Jessie Spano and A.C Slater return to relish their wonderful memories of high school days, "Saved by the Bell" reboot also focuses on some high school students who pretty much mirrored the show's 90s storyline.
In the present day, Jessie Spano is now mom to Bayside High football captain, Jamie. A.C Slater has now become the school's gym teacher. Speaking about the new "Saved by the Bell," the show's producer, Tracy Wigfield, called it a "reimagining."
WHAT FANS ARE TO EXPECT
The plot for "Saved by the Bell" reboot centers on high school students who left low-income schools and were sent to Bayside High on the order of the governor of California.
As the students maneuver each day at their new school, they get insight from the schools' alumni, Jessie Spano and A.C Slater.
In the trailer, a scene showed Spano in an animated discussion with some group of students as she educated them about the harmful side to the use of caffeine.
"Saved by the Bell" first started airing in 1989, and it ran for four years. The show aired on Saturdays mornings.
While the sitcom's reboot is set to air on NBC's streaming network, Peacock, the premiere date is yet to be announced.
Please fill in your e-mail so we can share with you our top stories!