See the Gorgeous Painting Shared by Bindi Irwin That Depicts Late Dad Steve at Her Wedding
Reality star Bindi Irwin shared a lovely photo with her Instagram fans recently that showed one special person. The image included her late father with her family.
Bindi, 22, fans know she recently got married to her fiancé Chandler Powell, 23. On the March 25, 2020, wedding the young conservationist honored her late father, Steve Irwin, during the ceremony.
However, she's now found a more visual way to include him in her wedding. Seeing he couldn't physically be there for the family pictures, Bindi got digital artist Debb Oliver, who is also known as The Monkey Brush, to create an amazing painting.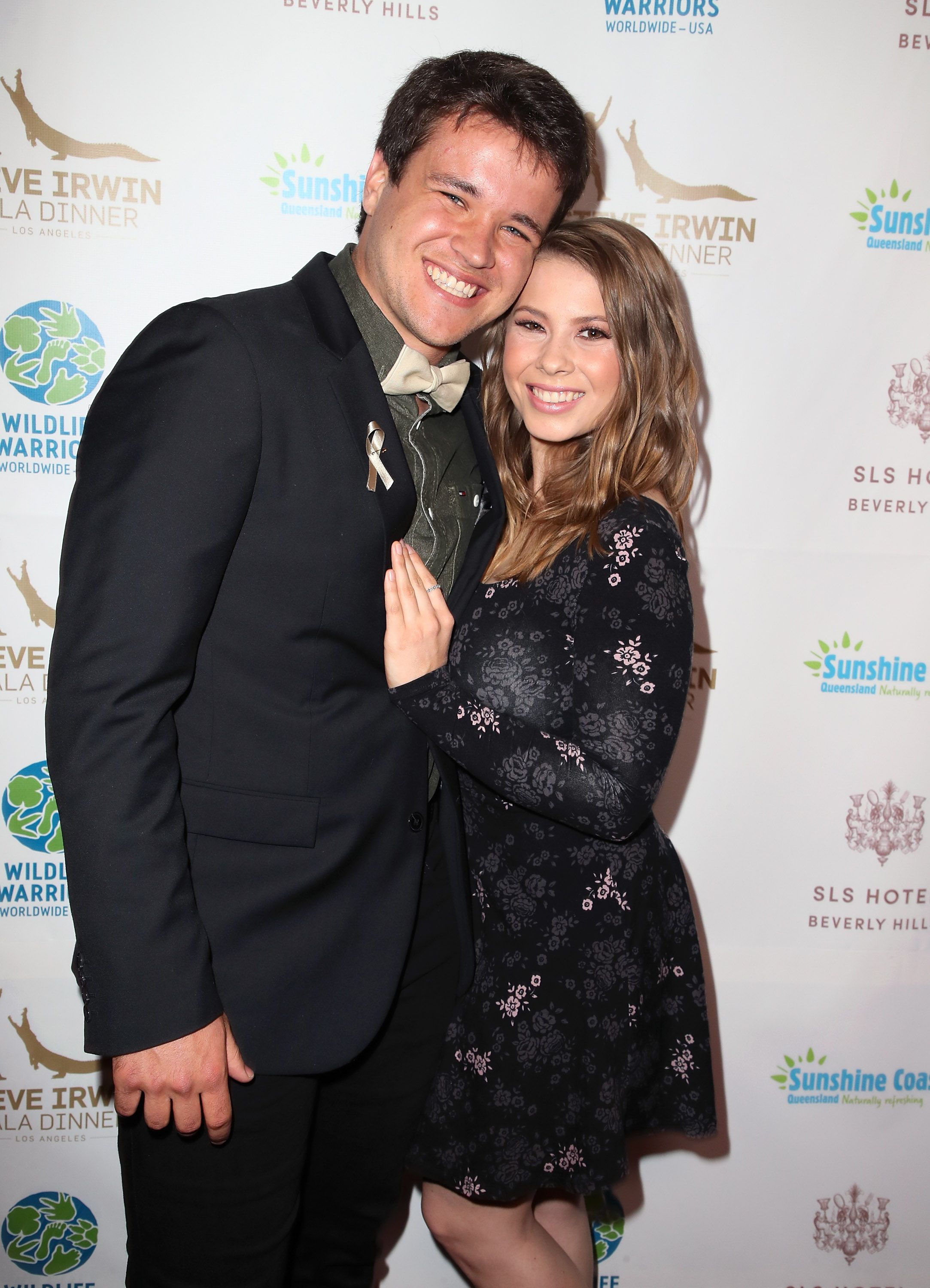 BINDI'S WEDDING PHOTO
The image showed Bindi and Powell on their wedding day with the bride in her gorgeous white dress. The newlyweds were seen smiling in the photo while Powell held a dog.
Next to them stood Steve who also smiled broadly in celebration of the special day. Bindi's mother, Terri, stood next to her late husband, and next to her was their son, Robert, and another dog.
THE ARTWORK
Powell and the Irwins appeared in real life holding the large painting. They stood in the same positions as in the picture but without Steve.
Bindi captioned the post with a Thomas Campbell quote stating: "To live in hearts we leave behind is not to die." She also thanked Oliver "for creating this spectacular piece" for her Australia Zoo wedding.
WHEN DID STEVE DIE
Steve, from "The Crocodile Hunter," passed away 14 years ago. More good news from the newlyweds is that they are expecting their first child together!
BINDI IS EXPECTING
On Tuesday, Bindi took to Instagram to announce that she was expecting. She wrote on her post: "Baby Wildlife Warrior due 2021. Chandler and I are proud to announce that we're expecting!" 
BINDI'S TV CREDITS
The young conservationist also shared that she was only on her first trimester. Besides working on the family's zoo, Bindi has also starred on "The Crocodile Hunter," "Bindi: The Jungle Girl," and "Dancing with The Stars" in 2015.
Two years ago she joined her family for a new reality show called, "Crikey! It's the Irwins."