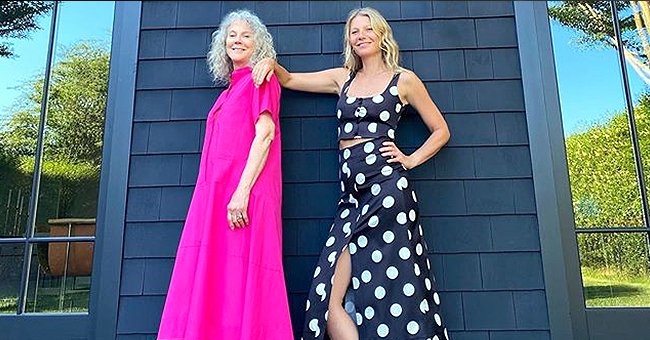 instagram.com/goop
Gwyneth Paltrow Debuts Clothing Line G Label Dress Collection under Goop Line of Products
Famous American actress Gwyneth Paltrow has been receiving rave reviews since news of the debut of her new Goop clothing line named G Label Dress Collection hit social media.
Gwyneth Paltrow just launched her new Goop clothing line, and fans can't get enough of the creative project. The debut of the fashionable clothing line, which she named G Label Dress Collection, was announced via the Goop official Instagram page.
To showcase the clothing line, the famous actress enlisted the help of her exemplary mother, Blythe Danner, and her teenage daughter, 16-year-old Apple Martin.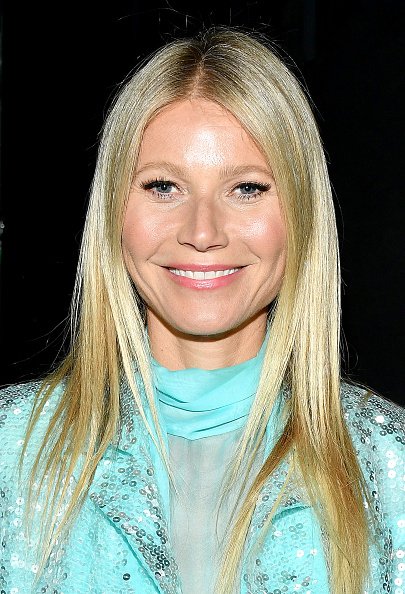 Gwyneth Paltrow at The Beverly Hilton Hotel on February 01, 2020. | Photo: Getty Images
In one photo shared on the Goop Instagram page, Paltrow donned a polka-dot ensemble while her mom opted for a long pink getup. The pair wore beautiful smiles as they posed together for the outdoor shot.
A minimal description of what to expect from the new clothing line was written in the caption that followed the gorgeous post. It read,
"The debut G. Label Dress Collection—a seasonal edit of sweet spots and sorbet hues—is truly one for the ages."
Fans took to the comment section with commendations for Paltrow on her new masterpiece. They complimented the photo and pointed out the uncanny resemblance the talented actress shares with her mother.
Paltrow and her mother recently got together for another product launch as they celebrated a new skincare line called "Goopgenes" — the skincare that reportedly targets people of all ages.
Paltrow launched Goop in 2008 as a homemade weekly newsletter.
In a video footage filmed by her daughter, Apple, Paltrow and her mother talked about beauty secrets. The award-winning actress shared that she got nearly all her beauty tips from her mom, who, like her, is a beauty minimalist.
Paltrow stated, "I always had a very minimal routine, but I got that idea of always having moisturizer from you mom because you have dry skin, and I have dry skin."
Some other outfits from the G clothing line include a lightweight utility jacket which reportedly costs $595, a short-sleeved cardigan valued at the same price, and a denim dress which costs $395.
Paltrow and her daughter showcased some of the denim pieces — she had on bootcut jeans, a personal favorite, while her daughter, Apple, wore a mid-length pencil skirt.
Paltrow launched Goop in 2008 as a homemade weekly newsletter. It's grown since then and now offers a lot of premium content, including whole-food recipes, podcasts, skincare endorsements, and travel recommendations.
Please fill in your e-mail so we can share with you our top stories!