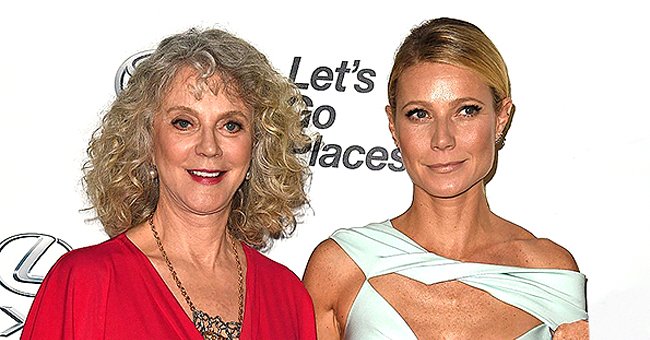 Getty Images
Gwyneth Paltrow's Mom Blythe and Daughter Apple Join Her in an Interview Regarding Her New Beauty Products
Gwyneth Paltrow shared a video of herself sharing and discussing beauty tips alongside her 16-year-old daughter Apple Martin and her 77-year-old mother, Blythe Danner.
Having excellent and beautiful skin can sometimes come naturally for some people. To get a dazzling skin glow, one needs to take care and pay caution to the products that can better one's skin.
Gwyneth Paltrow recently shared a video of herself, her mother Blythe Danner, and her sixteen-year-old daughter Apple Martin as they discussed beauty products and their skincare routine.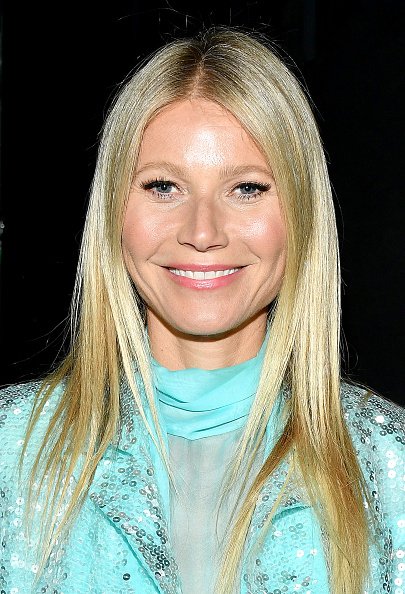 Gwyneth Paltrow at The Beverly Hilton Hotel on February 01, 2020. | Photo: Getty Images
A short clip shared on Instagram showed Blythe and Gwyneth on a chair looking gorgeous. Dressed in a yellow high neck gown, Gwyneth sat next to Blythe, who wore a patterned maxi dress.
Apple was behind the camera, asking her mother and grandmother what advice they would have given to their younger selves, and Blythe said,
"Grow Up"
On the other hand, Gwyneth revealed that the most candid advice she could have given her younger self was, "Get your [expletive] together."
The clip revealed to Gwyneth's intimate watchers that she was in her garden and that the aim of the video was to talk about some special skincare products that were to be launched soon.
Blythe and Gwyneth shared the moments they felt the most pretty in their lives.
The ladies then proceeded to talk about how the Goop products were wonderful for the skin and some skincare routines they followed. In the caption of the post, Gwyneth explained saying,
"Whether you're an Apple or a Blythe or an in-between like me, we made these products for everyone. Clean. Holistic. Results-Driven."
When asked about their skincare routine, Blythe revealed that she was a minimalist and did not like spending too much time concentrating on makeup and the likes.
Gwyneth stated that she got her beauty and skincare tips from her mother, Blythe, who, in turn, hilariously revealed that she got her tips from her late mother, who used only vaseline.
Aside from their skincare tips and routines, Blythe and Gwyneth shared the moments they felt the most pretty in their lives. For Gwyneth, it was when she was in her late 30s, and for Blythe was in her 50s.
The three-generation women looked excited talking about these new products, and fans seemed to join in on the fun as they acknowledged that the women indeed had beautiful skin and looked lovely.
Please fill in your e-mail so we can share with you our top stories!