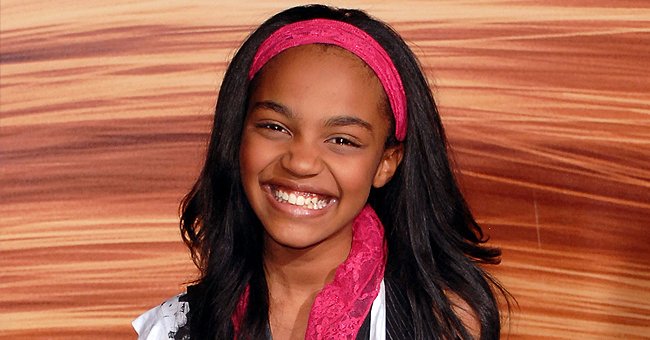 Getty Images
See Why Fans Call 'House of Payne' Star China McClain the 'Queen of TikTok' as She Dances in a New Video

China McClain of "House of Payne" fame shared a "TikTok" video of herself dancing, leaving her fans amazed and in awe of her abilities.
21-year-old actress China McClain took to her Instagram page to share a "TikTok" video that showed her dancing to the song, "Kolors" by Monte Booker and Smino.
The actress showed that she's got the moves as she danced to the beat of the song, giving off infectious laughter at the beginning and at the end of the short clip which she captioned with an emoji.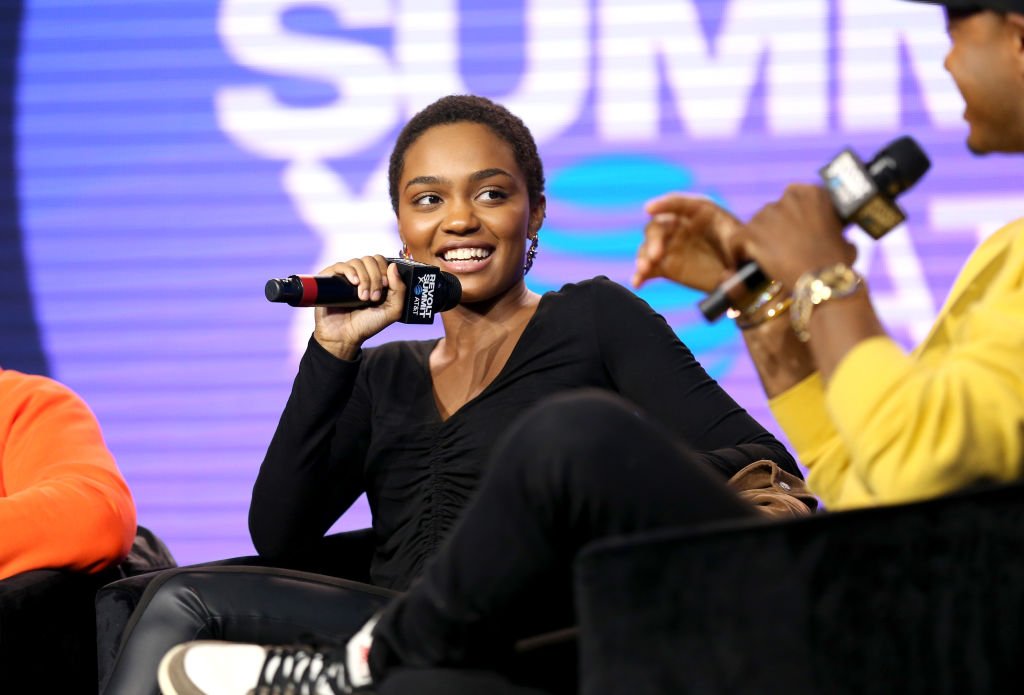 China Anne McClain speaks onstage at the REVOLT X AT&T Host REVOLT Summit In Los Angeles at Magic Box, Oct 27, 2019. | Photo: Getty Images
McClain's fans were awed by her dancing and took turns to praise her for her efforts in the comment section of her post. One fan expressed his love for the actress and said that she was flawless.
Another fan said that the McClain and TikTok dances were a perfect combination while a third fan tagged her as the queen of TikTok. A fourth person wrote:
"Yaaaas You're becoming the queen of TikTok."

A fan commenting on China Mcclain's tiktok dance video. | Photo: Instagram/Chinamcclain
McClain hails from a family of entertainers. Her father is a music producer while her mother is a songwriter. Hence, she grew up listening to a good amount of musical sounds even before she learned to talk.
It is an upbringing that has made her who she is today, with the actress and singer being a great lover of music. Music also played a role in her rise to Hollywood fame.
It was McClain's captivating voice that gave her a ticket to Hollywood and in no time, she had appeared in loads of movies and television series before turning 20.
Boyce's death was one that hurt McClain so bad, with the actress taking to social media to post a video where she tearfully honored him.
Despite the success she has enjoyed, the fact that it is only the beginning is not lost on her. When asked in an interview with Rolling Out if she was pressured into becoming an entertainer because of her parents, she said:
"Never, because I feel like music and it was always in our house. Actually, our parents didn't want us to do this. They know how hard this industry can be…"
However, when McClain let her parents know that she really wanted to go into entertainment, they gave her their full support and protected her.
One of the films that McClain has starred in is "Descendants" where she co-starred along with the late Cameron Boyce who died last year.
Boyce's death was one that hurt McClain so badly, with the actress taking to social media to post a video where she tearfully honored him.
One role that has endeared her to many fans is her role as Jennifer Pierce, an upcoming superhero known as Lightning and daughter of the DC Comics character, "Black Lightning."
Before bagging that role, McClain appeared in "The Gospel" at the age of 7 along with Idris Elba, before being cast by Tyler Perry in some of his films including, "Daddy's Little Girls," "Madea's Family Reunion," and "House of Payne."
McClain also starred in Disney's "A.N.T Farm" along with Zendaya, Boyce, and Vanessa Morgan, with her performance earning her an NAACP Image Award.
Last year, the actress revealed via an Instagram post that she cut her hair in 2018, much to the surprise of many, though she still looked good with her big chop. Fans, however, embraced the cut, stating how beautiful she looked with her new hairstyle.
Please fill in your e-mail so we can share with you our top stories!