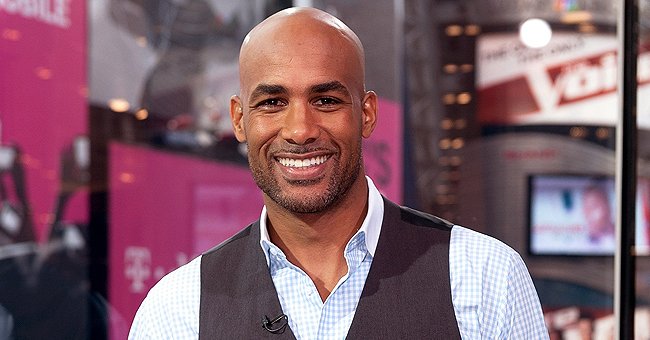 Getty Images
Check Out Boris Kodjoe's Daughter Sophie's Hilarious Comment about His Short Shorts Which She Shared on Instagram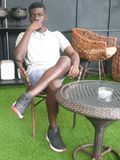 Boris Kodjoe shared a picture of himself wearing tiny shorts as he came out of a swimming pool, leading to his 15-year-old daughter, Sophie, calling him out in the comments section.
American actor Boris Kodjoe took to his Instagram page to share a sexy photo of himself wearing tiny shorts and walking out of a pool. The actor was topless in the snap, revealing his abs and fit physique.
In the caption to the post, Kodjoe used several hashtags related to the shorts he was wearing, including one that read, "My Kids Are Mortified."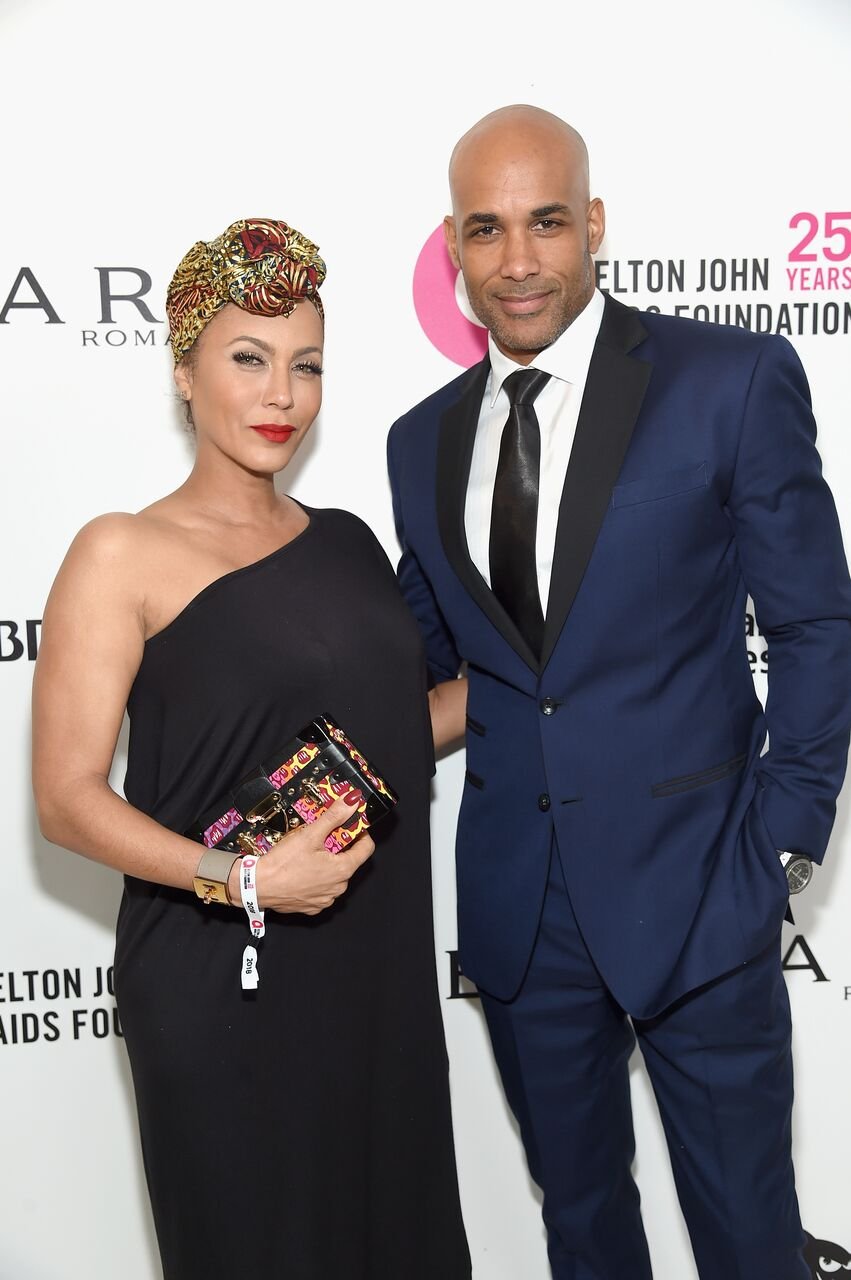 Nicole Ari Parker and Boris Kodjoe attends the 26th annual Elton John AIDS Foundation Academy Awards Viewing Party on March 4, 2018. | Photo: Getty Images
He also described the picture, writing: "When you've been ready for summer since March, and they finally let you out."
Many of Kodjoe's fans commented on his post, with most of them praising the actor for looking so good, while others joked that he looked too sexy and should put on some clothes.
Kodjoe's daughter, Sophie, was not going to let her father have his way with the post and commented on it, slamming the actor for wearing shorts that were too high.
In her comment, Sophie asked her dad if he realized that his children also follow him on Instagram and also see his posts, before adding that there was no reason for his shorts to be that high. Kodjoe responded to his daughter's comment on his post, writing: "Go to bed, Sophie."
Kodjoe is married to actress and model Nicole Ari Parker, with whom he shares Sophie and her brother, Nicolas. The family is a close-knit bunch and share some of their funny moments on Instagram.
Kodjoe replied by saying that he and Parker respected each other a great deal and that he would not want to embarrass his wife or their children.
Kodjoe and Parker are a cute and sexy couple and have continued to amaze fans since tying the knot. One of the things that makes them close after many years of marriage is that they continually do fun things and gestures, and are always there for each other.
In 2018, the couple celebrated their 13th wedding anniversary and made social media posts in honor of each other. Kodjoe once made an emotional post dedicated to his beautiful wife, detailing 13 reasons why he loves her.
Sophie's comment on her dad's beach photo. | Photo: Instagram/boriskodjoe
The couple opened up about their relationship during an interview with the "New York Post" in 2015, revealing that they never planned to date each other when they met on the set of "Soul Food," but that it was God's plan.
Parker dished on meeting her husband on the set of the series in an interview, saying that she thought of him as a hot guy who was about to play her boyfriend when she first saw him. However, they connected with each other and began dating later on.
The amazing relationship between Kodjoe and his wife has impressed not only their fans but also celebrities, with one such star being rapper T.I.
In an episode of T.I's podcast, he and his wife, Tiny, asked Kodjoe and Parker how they have been able to manage their marriage without any scandals.
Kodjoe replied by saying that he and Parker respected each other a great deal and that he would not want to embarrass his wife or their children by doing things that would become scandalous.
T.I, whose 10-year marriage to Tiny has been riddled with so many cheating scandals, described Kodjoe as perfect, saying he could not relate with his ways. This caused the rapper to get dragged by fans on Twitter.
Please fill in your e-mail so we can share with you our top stories!