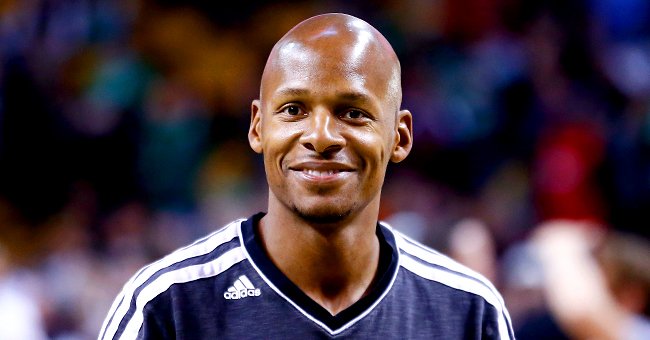 GettyImages
Ray Allen's Son Walter Ray Allen III Poses Together with His Sister Tierra in a Cute New Photo
Ray Allen's son and daughter, Walter Ray and Tierra posed together in a rare Instagram photo and fans are delighted to see the siblings in the same frame.
Former NBA superstar Ray Allen and his wife, Shannon Walker Williams are proud parents to their four children ​​who are all grown up now.
Recently, the couple's son, Walter Ray delighted his fans after he shared a photo of himself with his sister, Tierra. "Sister from the same mister," he captioned the post.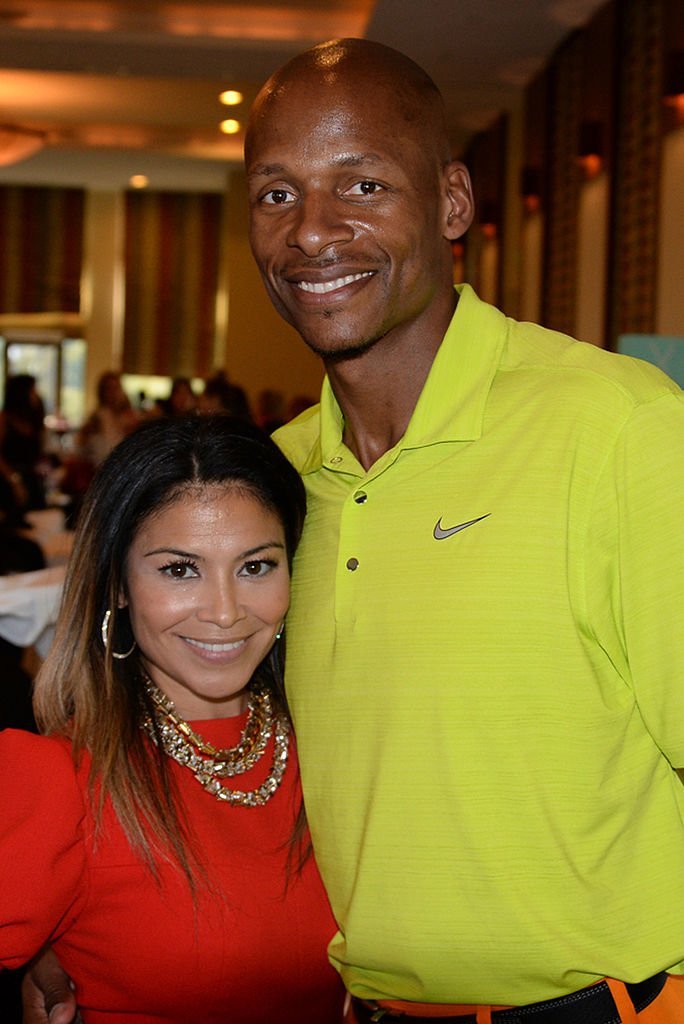 Ray Allen of the Miami Heat and his wife Shannon during his Charity Golf Tournament on January 27, 2014 in Miami, Florida. | Source: Getty Images.
THE SIBLINGS LOOK GREAT
Standing taller than his sister, Walter donned a white T-shirt with "Love" imprinted on it. His athletic legs were visible as he donned a pair of black shorts and white sneakers.
Meanwhile, Tierra was dressed in a hot pink one-shoulder crop top with a pair of black shorts. As for the footwear, she opted for a pair of converse, giving the look an overall casual touch.
Just like his famous father, Walter is a basketball player, too. Allen often teaches his sons some important basketball drills like how to be clutch when one is tired and the game is on the line.
Allen was NBA's 10-time All-Star.
RAY'S GLORIOUS CAREER
Allen retired from his legendary basketball career in 2016. According to what Los Angeles Clippers forward Paul Pierce told "The Undefeated," he was more than what he did on the court. He said:
"He spoke really well. Not that he is not intelligent, but he would come off really well. He can convince you pretty much about anything."
Pierce further shared with the outlet that he was one of the greatest shooters in NBA history and gushed about how he made the big shots, saying:
"He's the greatest shooter in the history of this game. It's not only the big shots he made, it's how he did it in the moment."
HE IS AN AVID READER
Allen was NBA's 10-time All-Star. In 18 seasons, the basketballer averaged 18.9 points per game. Former Celtics coach Doc Rivers said he never had to worry whether Allen was ready or not.
After the games, Allen, who is also an avid reader, had the ability to answer the questions thoroughly. In fact, he loves having deep conversations with anyone who had something meaningful to say.
Please fill in your e-mail so we can share with you our top stories!