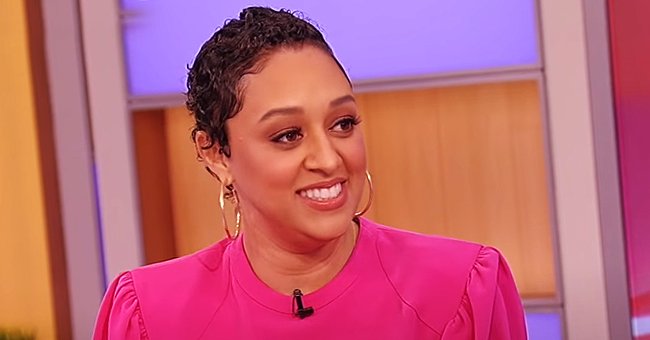 YouTube/Tamron Hall Show
Tia Mowry Celebrates National Breastfeeding Week by Sharing a Pic with Daughter Cairo – Inside Her Own Experiences

Tia Mowry is celebrating National Breastfeeding Week by sharing a photo of herself feeding her daughter, as she opens up about nursing her children.
This National Breastfeeding Week, Tia Mowry is celebrating by sharing an intimate throwback showing her feeding her daughter Cairo.
In the photo's caption, Mowry opened up about breastfeeding her children, revealing that it had not always come easy to her.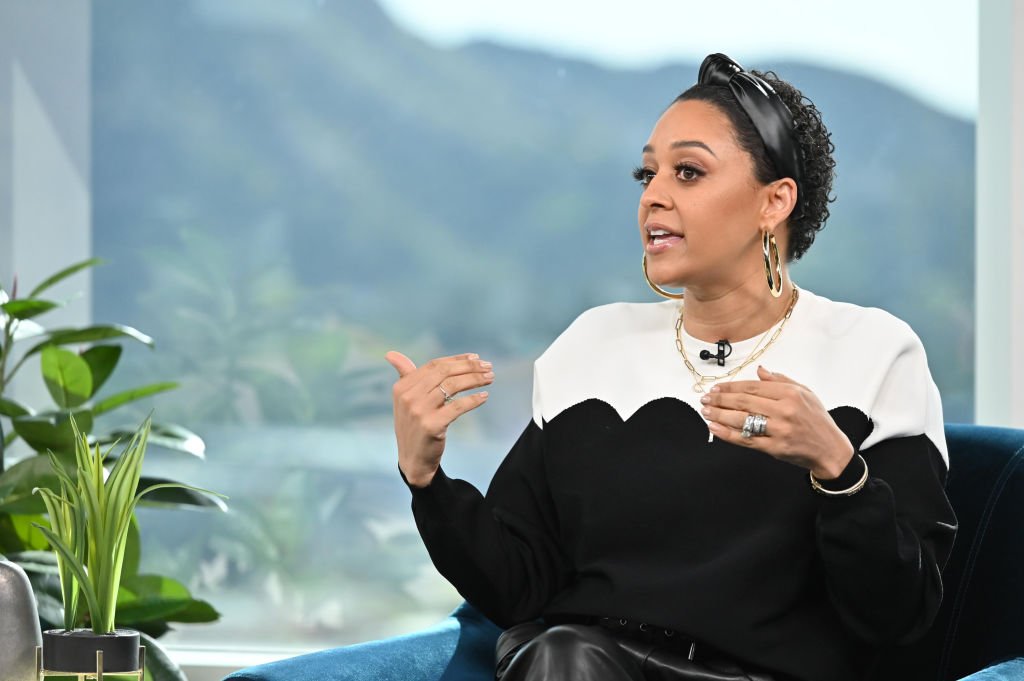 Tia Mowry of "Family Reunion" stops by the Daily Pop set | Photo: Getty Images
Mowry spoke about her experience with her first child Cree Taylor, admitting that breastfeeding him had been difficult.
The "Sister, Sister" star also revealed that she had mastitis and was not making enough milk, adding that she researched more about it the second time around. Speaking to new mothers, she said:
"To all the #mothers who couldn't breastfeed. Don't beat yourself up. The most important thing is that your baby is feed, protected and loved. ? #wegotthis"
Mowry also thanked the breastfeeding community for their guidance as well as her breastfeeding consultant who was on hand to help out.
Cairo is now two years old and is the actress' mini-me, regularly melting the internet's hearts including in one video that sees her don a chef's hat and play with a rolling pin.
Her mother took to Instagram to share a touching tribute to her youngest child.
For her birthday her parents, Mowry and Cory Hardrict managed to throw her a party at home that included sweets and a huge bouquet of pink balloons.
Her mother took to Instagram to share a touching tribute to her youngest child, sharing an adorable photo of Cairo wearing a yellow hat. She wrote:
"You have grown into such an amazing beautiful girl. I feel so blessed to be your mother! You are so smart, you give the best kisses, and are so eager to learn and explore! Mommy loves you so much!"
While in quarantine, Mowry has been living at home with her husband and two children. However, the actress admitted that the isolation had been overwhelming.
She added that being apart from her father, brother, and twin sister had been particularly hard as they were all very close.
The star often speaks about her family, even opening up to talk about how racism had affected them, particularly witnessing the privilege her White father had as opposed to their mother.
Mowry shared that there were times when they were flying first class when their mother was asked if she was in the right seat.
Please fill in your e-mail so we can share with you our top stories!