Pat Smith Debuts Blonde Curls Following Her Divorce from Husband Emmitt
Pat Smith debuted her new blond curls after her divorce from her husband and she looks terrific. Check out her new look now. 
After a break-up, women often make changes to their life to signify the start of a new chapter and Pat Smith just unveiled her new look. 
After divorcing her ex-husband Emmit Smith, the former Miss Virginia took to Instagram to debut her new blond curls and she looks stunning.
In the post, Smith wrote that she is embracing the present following the couple's announcement that they were separating after 20 years of marriage. 
Only months after celebrating their wedding anniversary, the pair released a statement announcing that they would be splitting up. They said:
"We are publically sharing that after much contemplation and prayer, we have decided to separate. We will continue to move forward with love and compassion for one another, as co-parents and friends."
The former couple was married in April 2020, and they have three children together, Emmit Jr, Skylar, and Elijah. Emmit has another daughter, Rheagan with his ex-girlfriend. 
Smith also has another daughter, Jasmine, who she had with her ex-husband Martin Lawrence. They were married from 1995 to 1997. 
While Emmet was performing on 'Dancing With the Stars," Smith revealed that their marriage had been strained.
The split came as a shock to their followers as in April, Smith shared a touching tribute gushing about her husband for their anniversary. 
In it, she praised her husband as they celebrated 20 years together, writing that marriage had molded them into better people. She wrote:
"Thank You, Baby, for your willingness to do the joint work needed in marriage!! 20 years doesn't come without a lot of work, prayer, and a fight to stay together!!!"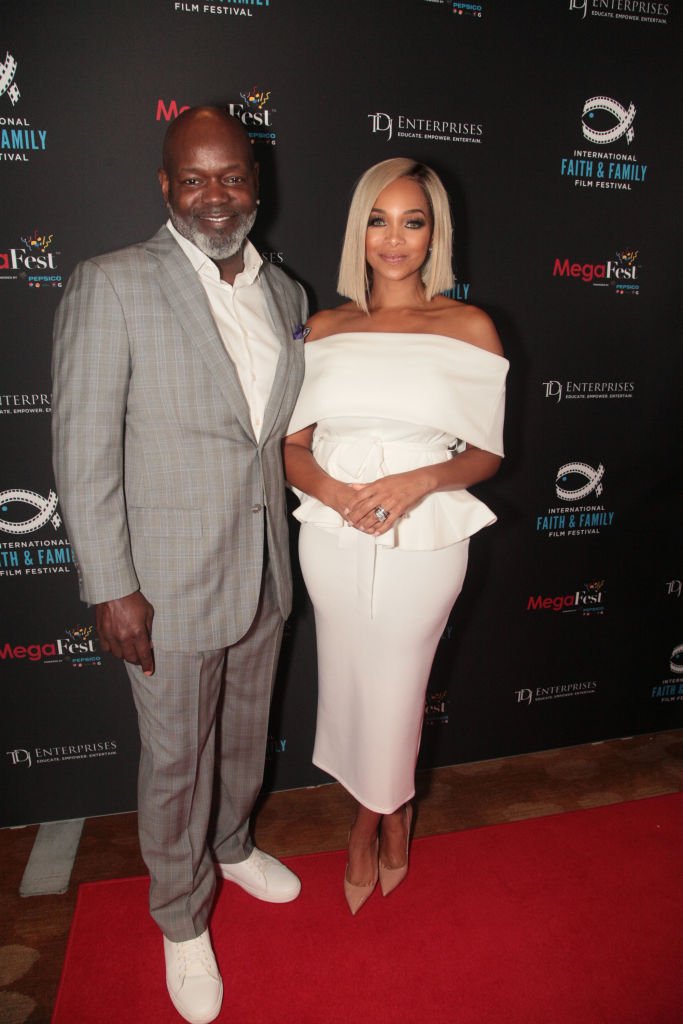 While it may have seemed perfect on the surface, this is not the first time the couple has had problems. During Emmet's appearance on 'Dancing With the Stars,"
Smith
revealed
that their marriage had been strained.
She added that she had been dealing with trust issues and self-worth, getting angrier and angrier as well as feeling resentment for not being able to pursue her own dreams. 
In 2016, Smith decided to start following her dreams after giving them up to raise their five children who were now all in school full time. 
This included writing her book, "Second Chances: Finding Healing for you Pain, Regaining Your Strength, Celebrating Your New Life."