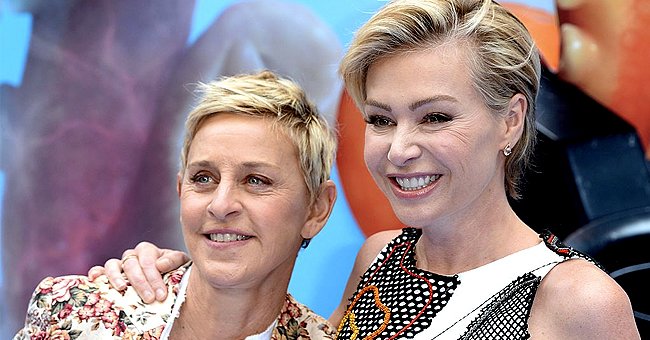 Getty Images
Page Six: Portia de Rossi Gives an Update on Ellen DeGeneres Amid Investigation of Her Show
Amid the investigation into claims of a "toxic" work environment at the "The Ellen DeGeneres Show," the talk show host's wife, Portia de Rossi, shared whether the show will continue or not.
Ellen DeGeneres came under fire in July when BuzzFeed News published allegations made by former staffers that accused the show of being a toxic environment.
Allegations ranged from sexual misconduct to racism, and Warner Bros. launched an investigation to tackle the situation head-on once they have the full picture. Most recently, Page Six caught up with DeGeneres' wife, Portia de Rossi, for an update.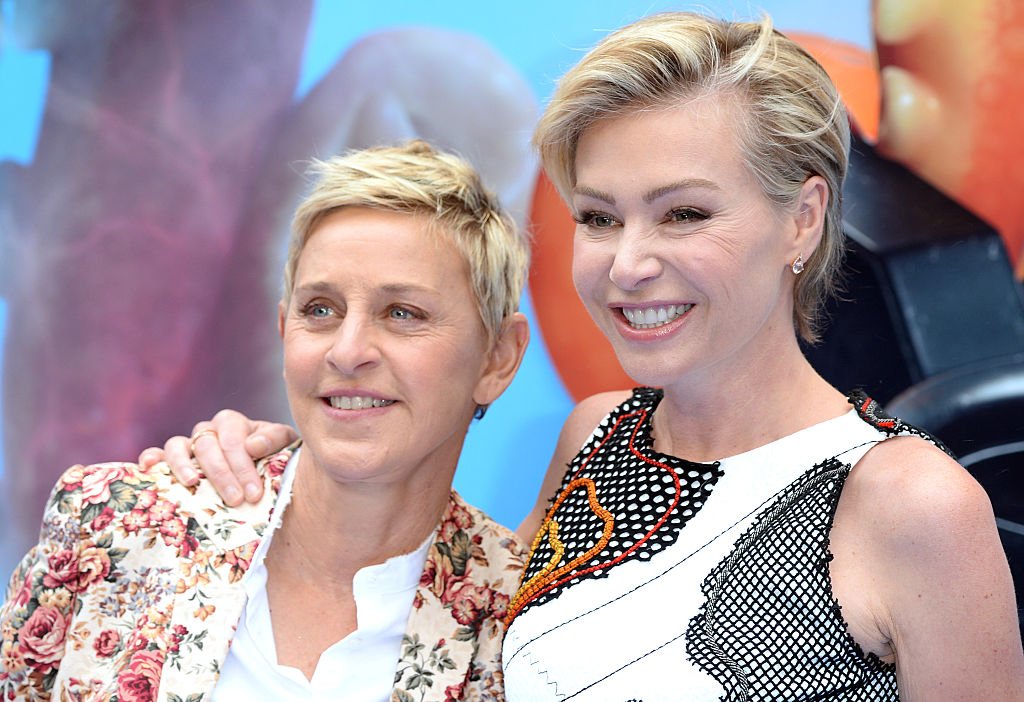 Ellen DeGeneres and Portia de Rossi attend the UK Premiere of "Finding Dory" on July 10, 2016, in London, England. | Source: Getty Images.
Just as de Rossi finished walking their dogs on sunny Sunday, she told the publication that DeGeneres is "doing great."
The talk show host didn't join them out on the walk, and de Rossi looked almost unrecognizable in her hat, sunglasses, and a scarf that covered most of her face.
The actress also confirmed that DeGeneres would continue hosting her talk show, although de Rossi had previously been more vocal in her defense of her 62-year-old wife.
Four days after DeGeneres responded to the claims, de Rossi sent a clear and public message of support. Other celebrities, including Kevin Hart and Ashton Kutcher, have also since shown DeGeneres their support.
Alongside a statement made in bold that read, "I Stand by Ellen," de Rossi expressed her appreciation for those who also showed their support of the longtime talk show host and wrote:
"To all our fans….we see you. Thank you for your support."
Shortly after the allegations became public, DeGeneres issued a statement to her staff wherein she addressed her dismay at the turn of events.
DeGeneres envisioned that the show would always be a place where everyone could feel equal, but now that the contrary became evident, she can' help but feel disappointed, and reportedly added:
"And for that, I am sorry. Anyone who knows me knows it's the opposite of what I believe and what I hoped for our show."
Similarly, Katy Perry, who is getting ready to welcome her first child with actor Orlando Bloom, also came up in defense of DeGeneres.
She reminded others that they've all seen things DeGeneres had done in the past to fight for equality, and the talk show host is trying to set things right. DeGeneres took full responsibility for the actions of those she employed and promised to "learn and grow" from this situation.
Please fill in your e-mail so we can share with you our top stories!