Inside Princess Eugenie's Reaction to Meghan Markle Sharing Pregnancy News at Her Wedding
The news of Meghan Markle and Prince Harry's impending parenthood was a joy to everyone when they shared it. However, one notable royal family member wasn't so thrilled about their approach.
Recently, a book titled "Finding Freedom" made the airwaves. It spoke about the Sussexes and their decision to leave the Royal Family, as they had longed to be free and independent. Of course, the story is well-documented in tabloid reports.
However, the book also touched the topic of Meghan's pregnancy. As it explained, the couple had announced their pregnancy news around the wedding day of Princess Eugenie, Harry's cousin.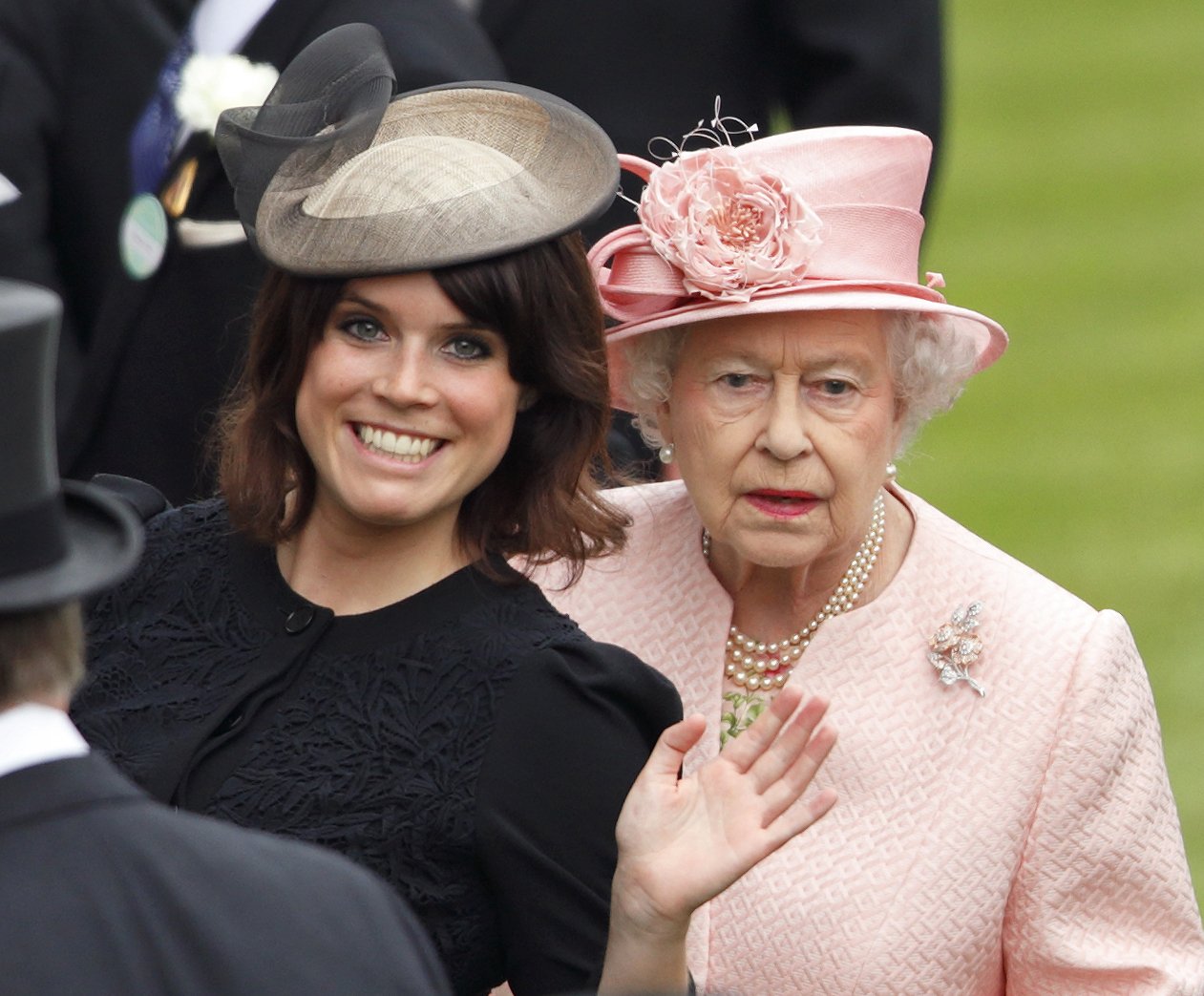 Princess Eugenie married her husband, John Brooksbank, in October 2018. Ideally, the wedding of a royal family member would have been news for days.
However, Meghan announced her pregnancy just three days after. On how this made Princess Eugenie feel, the book's authors explained:
"It didn't go down particularly well with Eugenie, who a source said told friends she felt the couple should have waited to share the news." 
The book explained that the couple had chosen to announce the pregnancy because it was the last time they'd see other primary royal family members in a while.
They had planned to go on an Australian tour, and pregnancy rumors were swirling. So, they decided to make the announcement earlier than usual.
The baby announcement affected the relationship between Harry and Princess Eugenie. 
"Finding Freedom" was a project by Omid Scobie and Carolyn Durand. The pair had interviewed over 100 sources to compile it, with juicy details about the Sussexes and their journey in the Royal Family. The book sheds light on Harry's relationship with Princess Eugenie as well. It explained:
"Out of all the queen's grandchildren, Princess Eugenie and Prince Harry have one of the most natural connections. Like Harry, Eugenie is loyal, honest, and great fun."
As the book added, the pair had been the closest of friends while growing up. Harry even confided in her about his romantic life. However, the baby announcement affected the relationship between Harry and Princess Eugenie.
The book highlighted that Princess Eugenie had been enjoying the publicity that came with her big day. With Meghan's announcement, that attention seemed to fizzle out. 
It's unclear whether the pair has been able to talk things out or if Princess Eugenie still holds a grudge. Meghan was just 12 weeks pregnant at the time of the announcement.