See How Jinger Duggar & Jeremy Vuolo Used a Gingerbread House to Reveal Their Second Pregnancy
A sneak peek of Tuesday's episode of "Counting On" showed how Jinger Duggar and her husband revealed to the rest of the Duggars that they were expecting their second child.
A recent promo video for "Counting On," showed the Duggar family gathered together to create gingerbread houses. Jinger, 26, and Vuolo, 32, also took part in the activity remotely.
The pair tried to reveal to the rest of the family that they were expecting again by making a gingerbread version of Jinger with a baby bump. Her mother, Michelle Duggar, took a while to pick up on the special detail.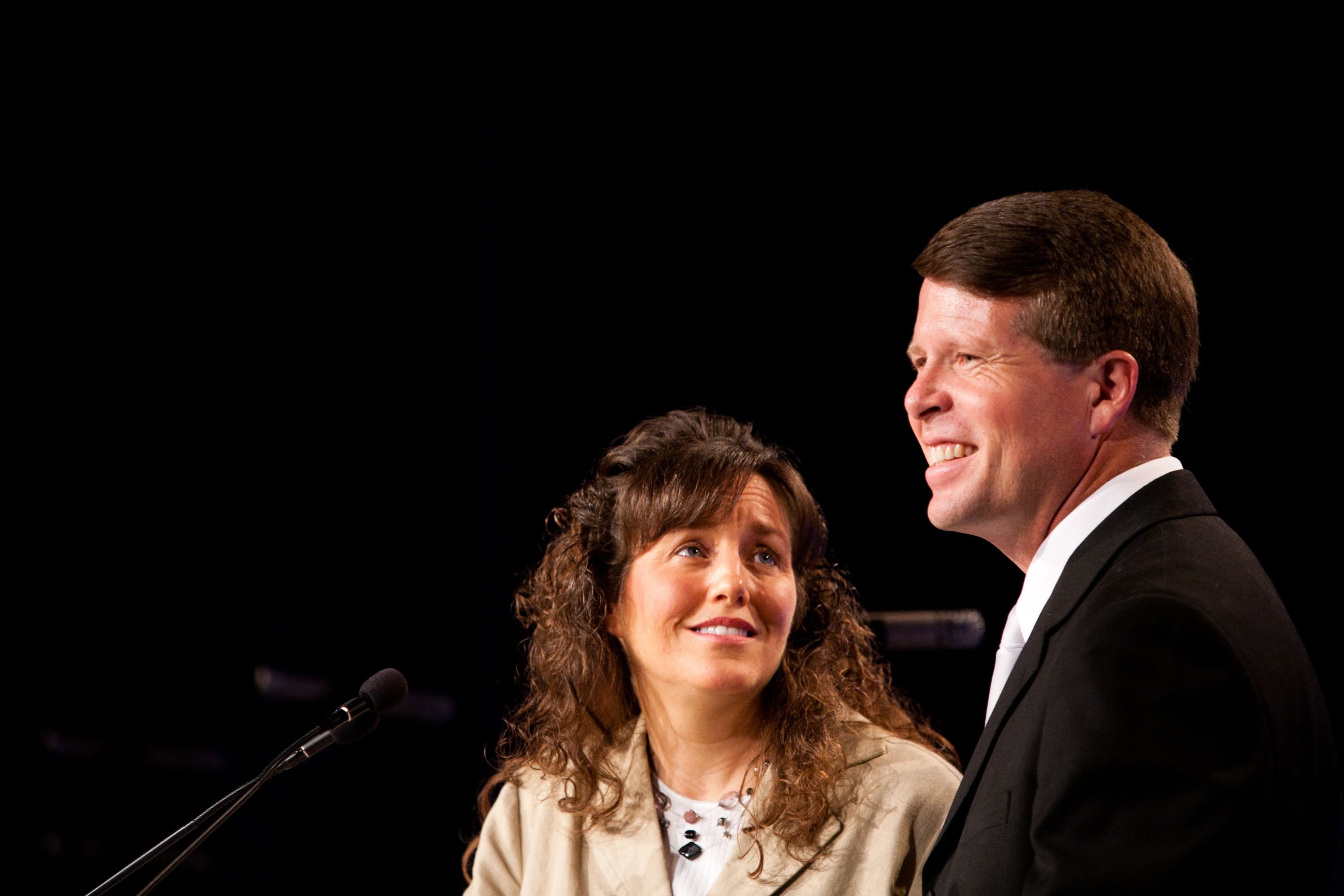 REVEALING THEIR PREGNANCY
Vuolo had to bring the house closer to their laptop camera for the family matriarch to finally notice the difference. He even mentioned the gingerbread version of his wife with the hope that Michelle would focus on it.
When the reality star finally picked up on what the couple was trying to tell them, she couldn't help but announce it to the family. Jim Bob Duggar, Jinger's father, then made the announcement out loud to everyone.
THE INITIAL ANNOUNCEMENT
The family celebrated by clapping for them. Off-camera in the confessional, Jinger said: "My mom's reaction was priceless." Jinger and Vuolo initially announced her pregnancy on May 28, 2020, through Instagram.
Vuolo's wife captioned a post of herself cradling her baby bump: "We are so excited to announce that we're expecting a little girl this November!" She explained how they'd both guessed they were expecting a baby girl because of a "gut feeling" only to find out they were right.
JINGER AND JEREMY'S OTHER KID
Jinger also shared how they "couldn't be happier" about the news. The new baby will be joining Jinger and Vuolo's daughter Felicity, who is almost two-years-old.
HOW THE PAIR MET
In June 2020, Jinger reflected, via an Instagram post, on how she met her husband. She was actually introduced to him by her older sister Jessa and brother-in-law Ben Seewald.
WHEN "COUNTING ON" AIRS
The post included a photo of Jinger and Vuolo kissing passionately. "Counting On" airs on Tuesdays at 9 p.m. ET on TLC.