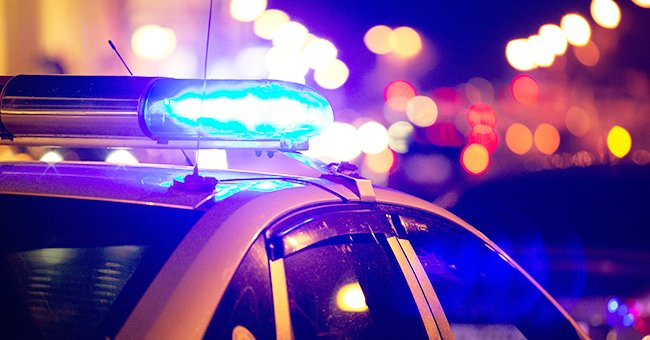 shutterstock.com
Daily Joke: A State Trooper Pulled an 87-Year-Old Woman over for Speeding
Laughter is usually the best medicine. Just like an apple, it helps keep the doctor away. Here is a hilarious and an intriguing read about an 87-year-old woman who got stopped by a state trooper for speeding.
It is important to maintain a healthy mind especially now that the world seems to be going through a health crisis such as the novel coronavirus.
This has claimed the lives of several people, and has scarred some families that have to deal with the loss of a loved one.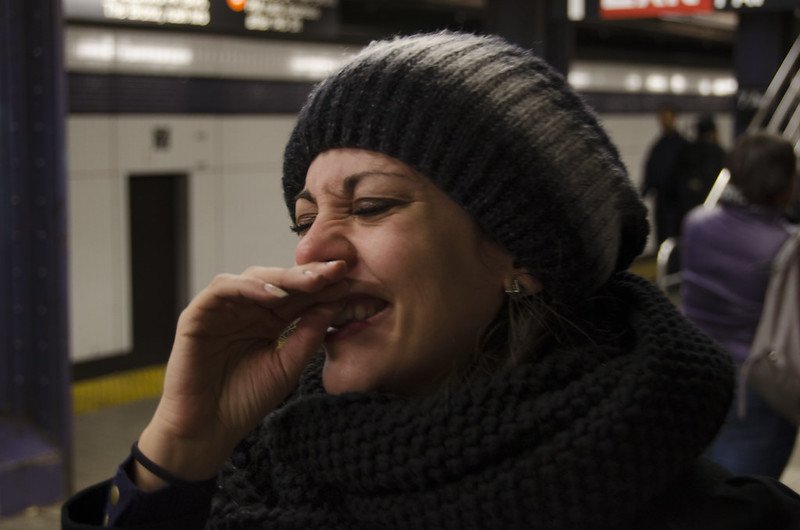 A woman laughing on the subway. | Photo: Flickr
Thankfully, the internet has provided avenues to help cool off some steam, and reading funny posts, is one of them.This joke centers on the conversation between a law enforcement officer and an old woman.
A State trooper noticed a speeding vehicle from afar, and was quick to pull it over. When he walked up to the stopped car, the man was surprised to see an 87-year-old woman behind the steering.
A police car with sirens on. | Source: Pexels
He asked to see her license. After careful inspection of the license, the officer discovered a concealed weapon permit attached to it.
The man looked at the woman and asked her if she had a gun in her car. Without wasting time, the elderly woman looked at him and nodded before adding:
"I have a 45 automatic in the glove box."
The state trooper wanted to know if she had another weapon. The driver admitted that she had a "9mm Glock" in her possession.
Feeling a bit unsatisfied, the officer pressed further, and the woman explained that she had a "38 special" in her handbag. Shocked by her response, the man hurriedly blurted :"What are you afraid of?". Her response was:
"Not a thing."
While the previous joke was all shades of funny, check out how mind blowing the next one sounds! After a hard day's work at the office, a lawyer decided to hit the bar for a martini.
Inside the bar, he met an unpleasant looking elderly drunk. The drunk kept on rolling and observing something in his hand. He later said:
"Well, it looks plastic, but it feels like rubber."
The attorney offered to take a look. He observed the thing with his eyes, smelled and licked it, and finally agreed with the old drunk's conclusion. This appeared intriguing to the lawyer who asked the old fellow where he got the substance from. The man replied:
"Out of my nose!"
For more interesting jokes, click here.
Source: Viralgfdiy.com , Viralgfdiy.com
Please fill in your e-mail so we can share with you our top stories!