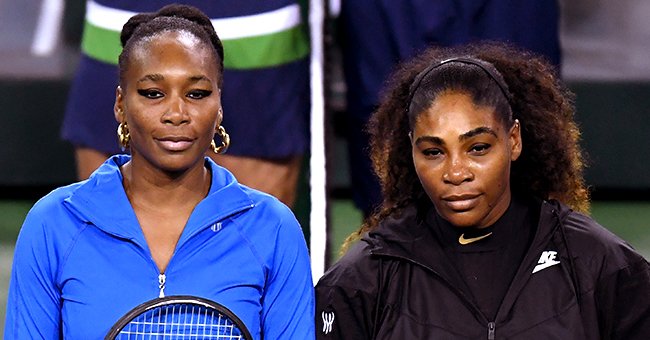 Getty Images
Serena & Venus Williams Will Face-Off at Lexington 2020 after Winning Respective 1st Matches

Serena and Venus Williams will face each other at Lexington 2020 after they both won their respective first matches.
Serena and Venus Williams are amongst the top-ranked U.S. women tennis players and fans of the sport will soon get the opportunity to see them go head to head.
The first to play was Serena who had not had a match since February and faced Bernada Pera, ranked 60th in the world.
The 38-year-old looked like she was struggling in the first part of the match. However, she quickly came back swinging.
Serena ended up winning the first-round match, 4-6, 6-4, 6-1. During an interview, she revealed that while she had been practicing, she had not played for a very long time. She said:
" I wasn't getting a good rhythm out here, I just kept thinking, 'Serena, play like you've been practising.' I knew that I could play a little better if I just hung in there."
Her sister, Venus faced Victoria Azarenka, a fellow former world no. 1 player, emerging a winner with a 6-3, 6-2 score in the first round match.
This is not the first time the sisters will come face to face. Their last match was in 2018 at the U.S. Open. At the time Serena won 6-1, 6-2.
Venus shared that it had been challenging to come back to the game after months.
After this week's game, Venus shared that it had been challenging to come back to the game after months away, adding that she was happy that they had both played their best.
The 40-year-old also said that she had been glad to go against the former world champion but was excited about her upcoming match. She said:
"It's been quite the draw for me, but quite honestly, this is perfect, because I haven't played in forever, so I want to play the best players. And I think I got my wish playing Serena, so here we go."
The sisters have been playing tennis their entire lives after their father, Richard Williams started teaching them, beginning when Venus was four-years-old.
While Venus and Serena may have faced each other several times, the competition has brought them together, with Venus once saying that she hated winning against her sister.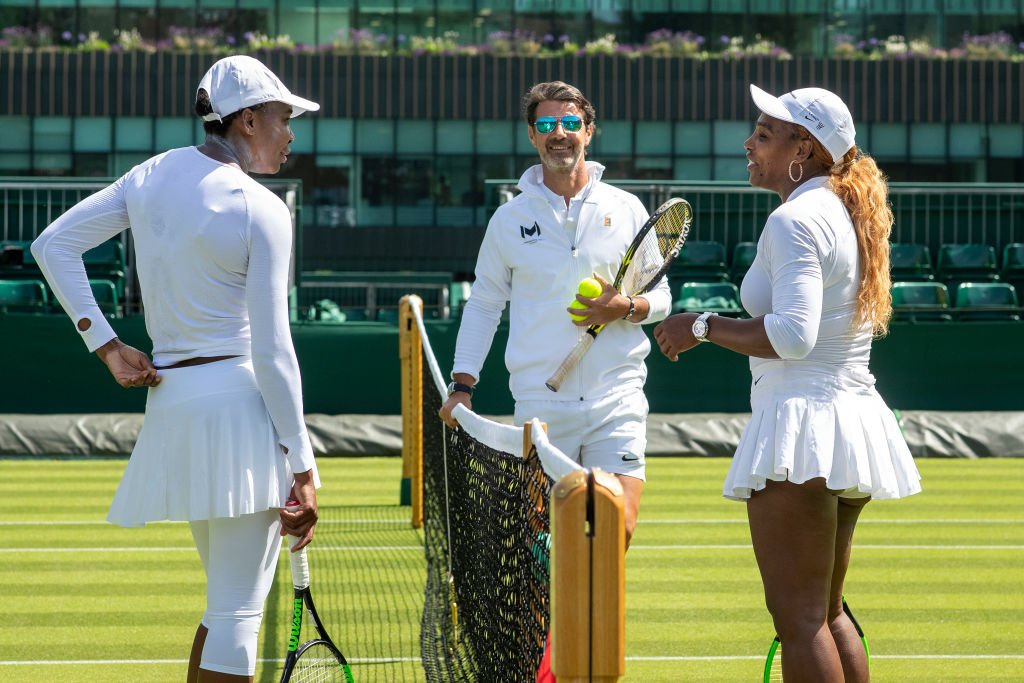 Serena Williams with sister Venus Williams of the United States and coach Patrick Mouratoglou at training before the start of the Wimbledon Lawn Tennis Championships | Photo: Getty Images
The pair regularly spend time together, even sharing photos of themselves on holiday where Serena called her big sister her "soulmate."
The pair even shared a home with Serena reminiscing about their time together, revealing that her sister, who owns her own interior design company, would often change things up.
Please fill in your e-mail so we can share with you our top stories!