Gabrielle Union's Two-Year-Old Melts Hearts as She Says 'Today' Instead of 'Love' in New Video
Gabrielle Union posts an adorable Instagram video of her 1-year old daughter, Kaavia James saying "today" instead of "love" which got fans both shocked & gushing. 
American Actress and author, Gabrielle Monique Union-Wade is a lucky mother of a gorgeous 1-year-old daughter, Kaavia James. She had the cute curly-haired beauty with her husband, Dwyane Wade.
Today, she took to her Instagram when she posted a video of the infant in what seemed like a bath. In the video, Kaavia was repeating words uttered by her mum but decided to introduce her word into the game.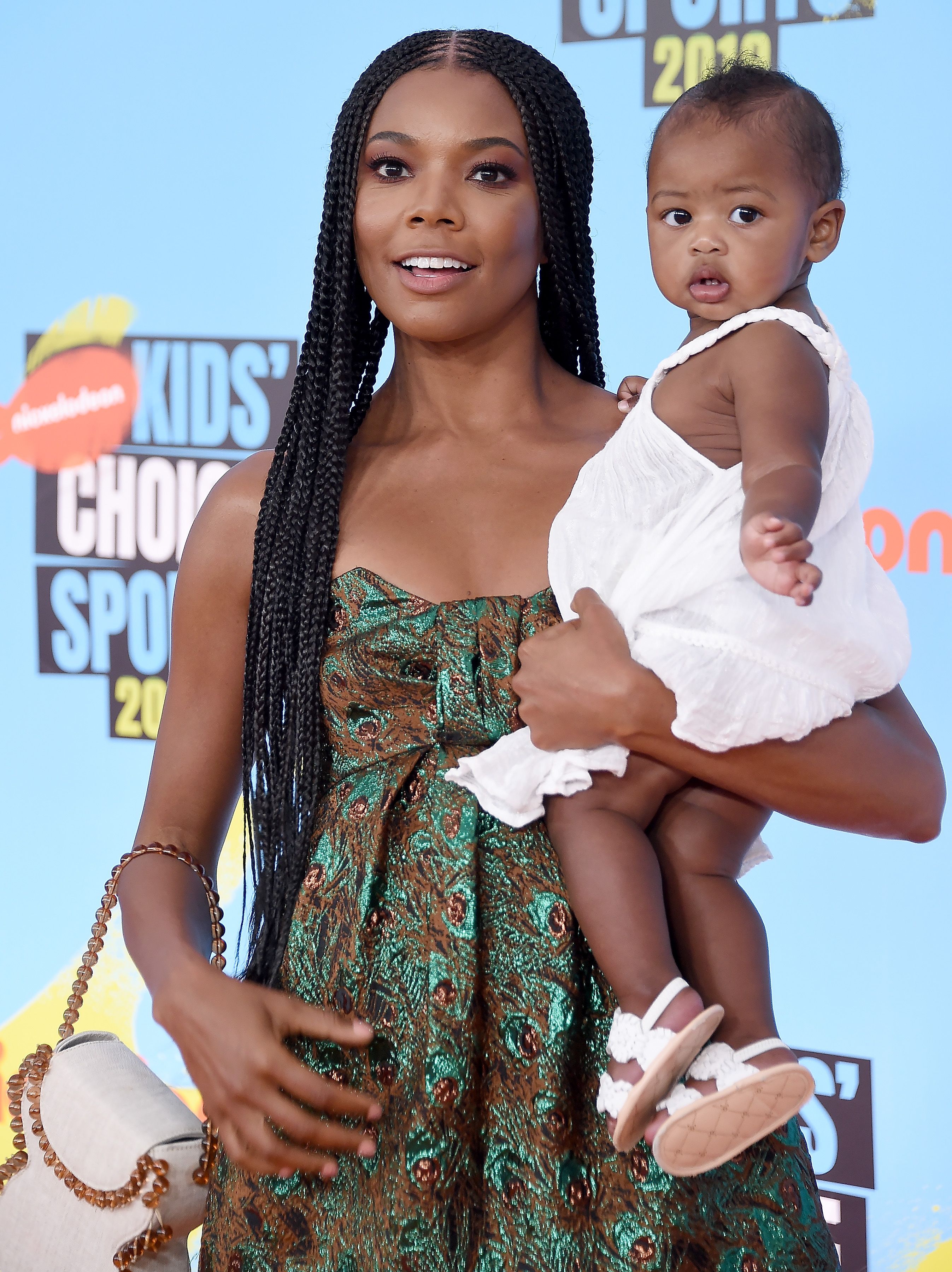 The recent newborn said the words "Mum," and "I" only to decide on saying something different. Instead of repeating "Love," and as though in a bid to show off her flourishing vocabulary, she said "Today." She also goes ahead to say "You," while blowing a kiss at the camera.
...inspiration has not been far-fetched for Union, as she recently released a children's book, "Welcome to the Party."
The mother-of-one showed excitement at her baby's ability to talk and confessed to fans that she could say the word but only "flat out refuses to say it." She further jokes to the father of her baby by tagging him and writing:
"Look whose talking!!!!! @kaaviajames CAN say "love" but she flat out refuses to say it. Thats my baby...Ohhh we are in for ITTTTT @dwyanewade !!!!!"
In the comment section, fans expressed their equal excitement at the infant who was growing up fast. This would not be the first time we would see Union flaunting her love for her daughter.
On other occasions, she has posted photos of her child who is quite an internet sensation with her own Instagram page of over a million followers.
One of those times was a couple of weeks back when she put up a photoshoot featuring them both cuddling and playing. The post had a heartfelt caption that read:
   "Protect them. Love them. Support them. Encourage them. Fight for them. #WeAllWeGot."
When it comes to adorable kids, the "Breaking In" star's little princess is one to mention as she featured recently in a viral patience snack TikTok challenge.
The viral challenge involved parents leaving a bowl of snacks with their kid and instructing them to wait until they got back before having any. Their actions would be captured on camera while their parents were away.
Many celebrities attempted the challenge with their kids including Kylie Jenner and her daughter. While Stormi passed the challenge exceptionally well, Kaavia didn't. She had her face stuffed in seconds, thereby adorably failing the challenge.
Ever since the "L.A.'s Finest" star and her husband ushered in their new baby in 2018, she has been such a joy to the family already populated by the children of the NBA star.
Regardless of the kids he had from previous relationships, the former Miami Heat star has no challenge showering his newest child with all the love he can as he combed the 20-month-old's hair in a recent post on her own Instagram page. 
Furthermore, inspiration has not been far-fetched for Union as she recently released a children's book, "Welcome to the Party." She disclosed in a recent interview that since the birth of her daughter, she's been more inspired to create stories that celebrate life.
The Wades started their family together in 2014 when they got married. They had their first child together in 2018. Union recalls her struggles with infertility in her book, "We're Going to Need More Wine."
The "Think Like A Man" actress suffered several miscarriages before that period and had given up on wanting kids but confessed that being a stepmom changed her mind.