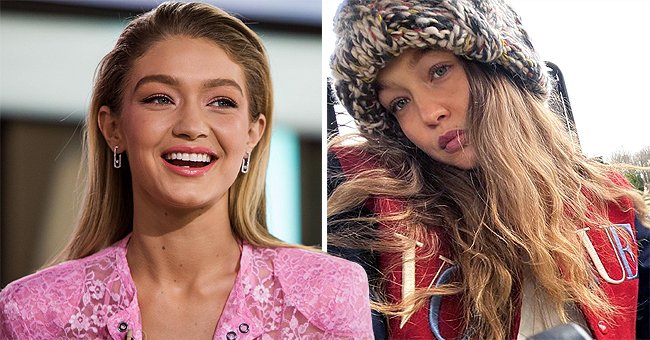 Getty Images. | Instagram/gigihadid
Gigi Hadid Admits What She Misses during Pregnancy to a Fan

Supermodel Gigi Hadid opened up about "missing" out on her favourite pastime, as she readies to welcome her first child with boyfriend, Zayn Malik in September.
The 25-year-old shared a little more about her pregnancy after she mostly kept it out of the public eye and off her social media accounts.
On Saturday, a fan asked whether Hadid had been on a "safe ride" out on a horse since she's pregnant, and the soon-to-be new mom's response already showed the protective motherly instinct.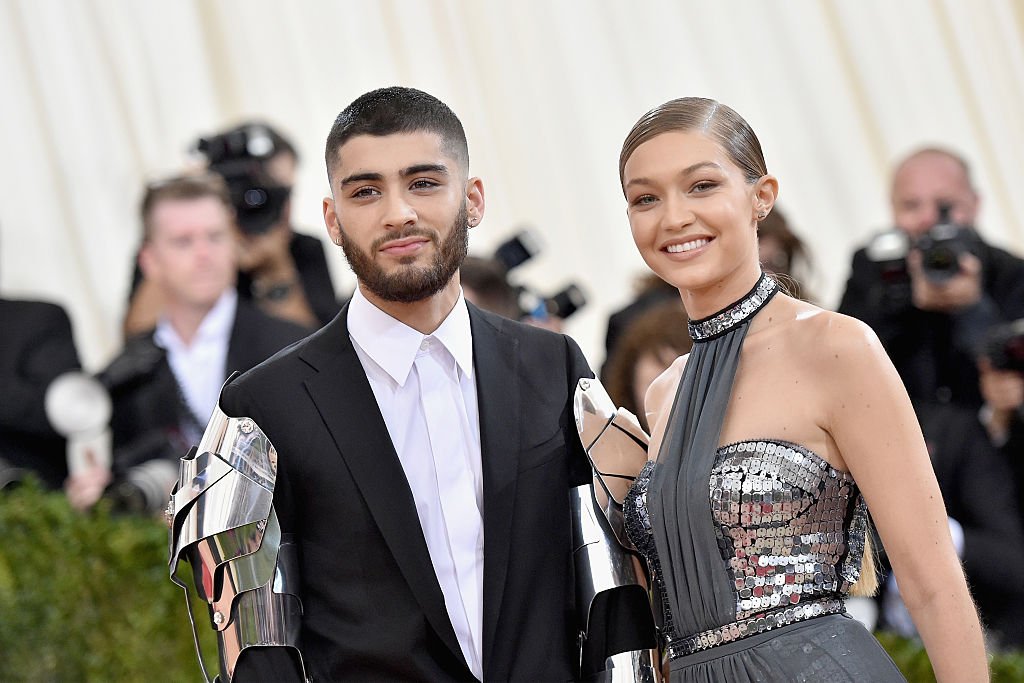 Zayn Malik and Gigi Hadid attend the "Manus x Machina: Fashion In An Age Of Technology" Costume Institute Gala on May 2, 2016, in New York City. | Source: Getty Images.
THE ANNOUNCEMENT
Hadid first shared news of her pregnancy with the public while chatting with Jimmy Fallon on "The Tonight Show" on April 20, putting to rest the rumors that she is expecting.
While pictures taken from the front helped hide the growing baby bump, Hadid knew she couldn't hide it forever. It may not have happened on her terms, but Hadid shared that she and her boyfriend Zayn Malik are "very excited and happy and grateful" expecting their first together.
WHY A LOW-KEY PREGNANCY?
The supermodel and her 27-year-old boyfriend's bundle of joy is due in September, and one would be hard-pressed to find any trace of a baby bump on her social media. Had Hadid not found herself pregnant amid this difficult time worldwide, things would be different.
The novel coronavirus pandemic dominated most of the year, and then protests that ensued with the rise of the Black Lives Matter movement also joined the picture.
Because Hadid thinks that her social media platform is better suited to help spread the word about important matters in the world, she didn't think pregnancy pictures would be appropriate, and reportedly elaborated:
"I'm pregnant through a pandemic, like obviously my pregnancy is not the most important thing going on in the world."
IT DOESN'T MEAN SHE'S NOT SHARING
They may not be on social media, but Hadid took a lot of pictures throughout her pregnancy that she shared with her family and friends. She took their advice and documented as much as possible, and she promised to share "stuff like that" with her followers in the future.
For now, Hadid said she just wants to "experience it," not having to "worry" about looking "cute" for social media pictures. Not prepared to be "rushed" into doing anything, Hadid decided to immerse herself in her first pregnancy.
ONE THING SHE MISSES
One of Hadid's favorite pastimes is horseback riding, and on Saturday, one of her followers on Twitter asked whether she had been "on a horse" since being pregnant or "totally avoiding it," to which Hadid replied:
"Early on I did (only walking tho) but not anymore. Missing it!!"
Even though she's not riding at the moment, she still goes to visit them so she can "hang with them" and give them lots of carrots. Gigi Hadid had also been keeping busy with something else that she did excitedly share with her followers on social media.
The supermodel put her creativity to work to revamp her apartment, and the newly updated spaces look amazing, and she revealed that it took her the better half of last year to accomplish in planning and prepping.
Please fill in your e-mail so we can share with you our top stories!