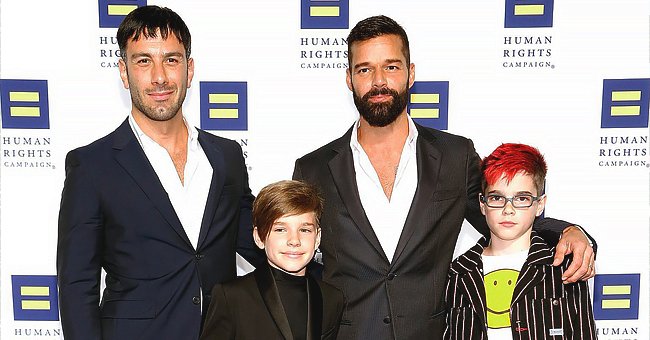 Getty Images
Ricky Martin Is a Proud Gay Father — Meet His Four Kids Born via Surrogate

Ricky Martin, who came out as gay in 2010, is a proud father to his four children — twin boys Matteo and Valentino, daughter Lucia, and son Renn.
Like most celebrities, Ricky Martin also loves to share updates about his life on social media. He often shares photos of himself and his family.
The picture he shared on Instagram on June 30, 2020, shows how happy the acclaimed singer is with his husband, Jwan Yosef, and their four children.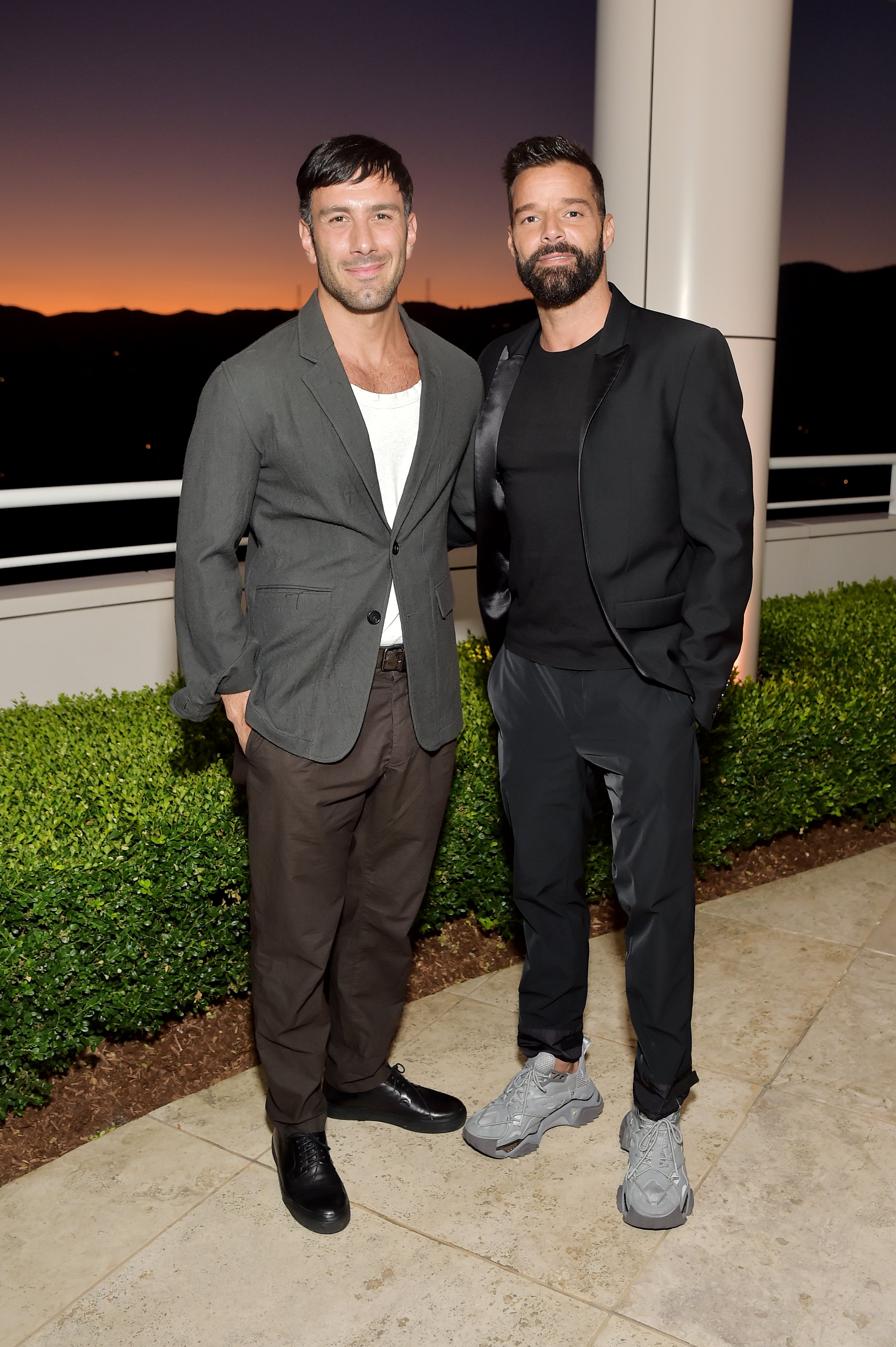 Jwan Yosef and Ricky Martin on September 16, 2019 in Los Angeles, California. | Source: Getty Images
Martin had not yet come out as gay when Matteo and Valentino were born via a surrogate in August 2008.
The "King of Latin Pop" revealed his sexual orientation in 2010, posting online that he was "proud to say that I am a fortunate homosexual man."
In an interview, Martin said that Matteo and Valentino were the main reason for him to be honest with the world.
From 2008 to 2014, the "Livin' La Vida Loca" singer was in a relationship with Carlos González Abella. After the split, he started dating Yosef in 2016, a Syrian-Swedish painter.
The couple exchanged their wedding vows in 2017. However, they only confirmed their marriage a year later.
Martin and Yosef each shared the same first picture of their son on their respective Instagram accounts.
In 2018, Martin and Yosef announced the birth of their daughter Lucía. In an interview, the singer quipped that he had not slept for 15 days after welcoming their family's latest addition.
"Nobody sleeps in the house, it's really cool," the Puerto Rican singer said. "It's insane but it's beautiful. I'm so happy."
In late September of 2019, Martin announced, while accepting an award during a human rights dinner in Washington DC, that he and Yosef are expecting their fourth child together.
"By the way, I have to announce that we are pregnant," Martin said. "We are waiting. I love big families!" In October, he and his husband announced the birth of their son Renn.
"Nuestro hijo Renn Martin-Yosef ha nacido," the Latin pop star wrote on Instagram, which translates to "our son Renn Martin-Yosef was born."
Martin and Yosef each shared the same first picture of their son on their respective Instagram accounts.
In the midst of the ongoing novel coronavirus pandemic, the singer's family has never been more inspiring.
Please fill in your e-mail so we can share with you our top stories!