Kandi Burruss and Husband Todd Tucker Are Opening a New Restaurant – What Are They Naming It After?
"The Real Housewives of Atlanta" stars Kandi Burruss and Todd Tucker are gearing up to welcome guests in their new Atlanta restaurant which is named after a very special person in their life. 
Kandi Burrus and her husband Todd Tucker have been pretty busy these days and it is all for making an impact on their Black neighborhood. 
"The Real Housewives of Atlanta" couple has ventured into the world of food business and is gearing up to open their new restaurant's doors to their guests.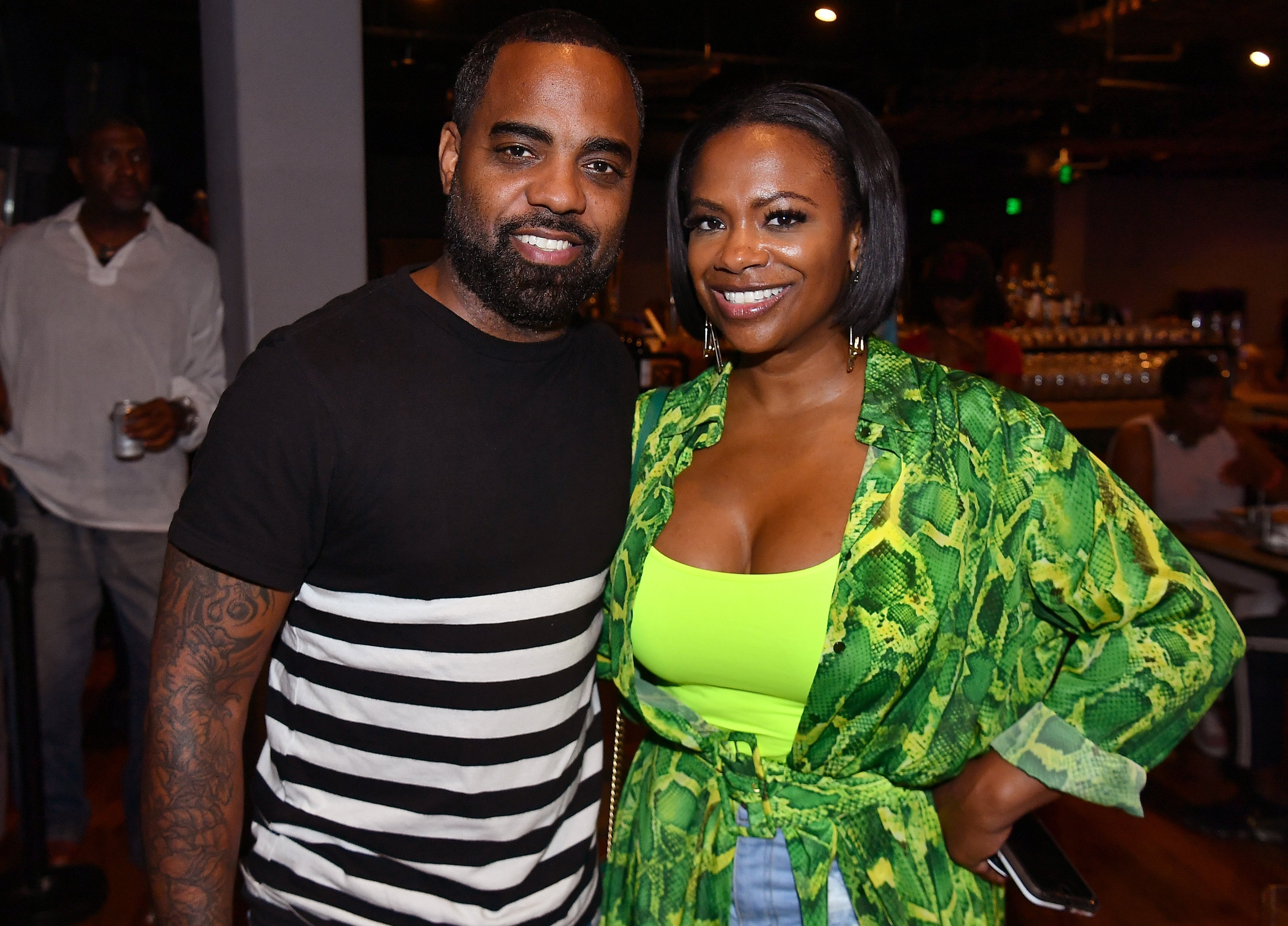 WHY THEY STARTED A NEW VENTURE
Sharing the meaningful reason behind starting the new venture, Tucker shared in an Instagram post that he was going to build what is needed in his community. He wrote:
"I live in Southwest Atlanta and always asked why we don't have certain restaurants in our area (Black Area). But I'm not asking anymore!"
While the couple's gesture touched their fans' hearts, they were also pleasantly surprised to see what they had named the restaurant after. 
This is not the first food business that the RHOA couple has founded.
THE SPECIAL NAME
The post featured a snapshot of the restaurant's entrance with a huge name board that read "Blaze." Burruss and Tucker seemingly named their new business after their baby daughter. 
By the looks of it, the eatery will be serving steak and seafood. "They better not let me figure out how to build my own grocery store," Tucker quipped in the caption. 
This is not the first food business that the RHOA couple has founded. They are also proud owners of the southern eatery "Old Lady Gang" which has branches in three locations now. 
Burruss and Tucker first opened their restaurant in Atlanta in 2016. It was a tribute to Burruss' mother's comfort cooking as well as her aunts Bertha Jones and Norah Wilcox.
THE "OLD LADY GANG" INCIDENT
Back in February, a gunman entered Burruss' restaurant and shot and wounded three people on Valentine's Day. The incident happened in East Point "Old Lady Gang." Another outpost is at the State Farm Arena.
Fans and friends of the reality show couple are hyped for the new restaurant and extended their congratulations and well wishes in the comments section.