Marlon Wayans Pays Tribute to Late Mom Elvira – Discover the Lullaby She Used to Sing to Him
Marlon Wayans got nostalgic in one of his latest social media uploads as he sweetly remembered his late mom and how she handled motherhood. Wayans shared his childhood lullaby with followers. 
Comic star Marlon Wayans took a trip down memory lane and shared one of the cherished childhood moments he experienced with his mom.
On his Instagram page, Wayans shared a throwback photo of his late mother while he penned a heartfelt lullaby she used to sing when he was a toddler.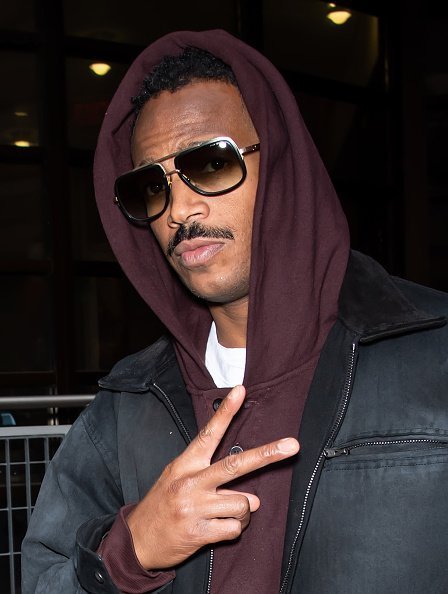 THE SWEETEST LULLABIES
Wayans, who recently lost his 81-year-old mom, honored her in a soul-stirring tribute that had him relishing childhood memories. The actor's post included a vintage photograph of his smiling mom and himself as an infant. He wrote:
"...My mom used to make the sweetest lullabies for us. I hear them in my head whenever I go to sleep, wake up, or need comfort…"
Wayans preceded his narrative with a lyrical outline of his beloved lullaby where his mom, Elvira Wayans' words, were nothing short of sweet praises for her then-infant child. The actor concluded by admitting how much he missed the late matriarch. 
FANS' REACTION
Wayans' post unearthed a touching atmosphere among his followers as they trooped to the comments to share words of comfort while reminiscing on a mother's love. A follower wrote: "gone but never forgotten… losing a parent is the most heartbreaking thing…"
The Wayans siblings endured a troubled childhood and escaped tough situations by dwelling in comedy and laughter.
A second fan shared, "There's absolutely no love greater than a mother's…" Another addressed the star writing, "Sending love to you and your family." More followers filled the timeline with encouraging words.
THE MATRIARCH PASSED ON HER BIRTHDAY
On what would have been Elvira's 82nd birthday, her star son also turned 48 and shared the news of her death on Instagram. In his lengthy tribute, the star who acted in "Naked," shared a photo of him and his mom while penning his heartfelt words.
In her lifetime, Elvira was a mom to ten children who all grew up and found careers in show business. Besides Marlon, the other kids prominent in Hollywood are Damon, Shawn, Keenen Ivory, Kim, and Nadia Wayans.
THE WAYANS DYNASTY
The name Wayans in Hollywood is synonymous with comedy and comic TV shows. It is safe to say that the Wayans family attained this achievement and many others with their exceptional acting abilities. 
The Wayans siblings endured a troubled childhood and escaped tough situations by dwelling in comedy and laughter. With time, it became a part of them and paved the way in Hollywood.
The oldest of the Wayans siblings, Dwayne, is the brain behind many comic scripts that his talented brothers, Shawn, Marlon, and Keenen portrayed. Keenen and Damon combined efforts in producing award-winning shows.