Marlon Wayans Paid Emotional Tribute to Late Dad Howell with a Throwback Photo
Comedian Marlon Wayans reveals details of his relationship with dad as he advises his followers to love their parents hard, while they can
The movie star took to Instagram to post a picture of his dad with a caption culled out from the ten commandments.
Marlon mentioned that he was taught to fear his dad, but this fear transformed into love. Most people are quite distant from their parents and for them, he shares some nuggets of wisdom in his caption:
"I simply chose to apply one of God's commandments "honor thy mother and father, and thy days on this earth shall be longer."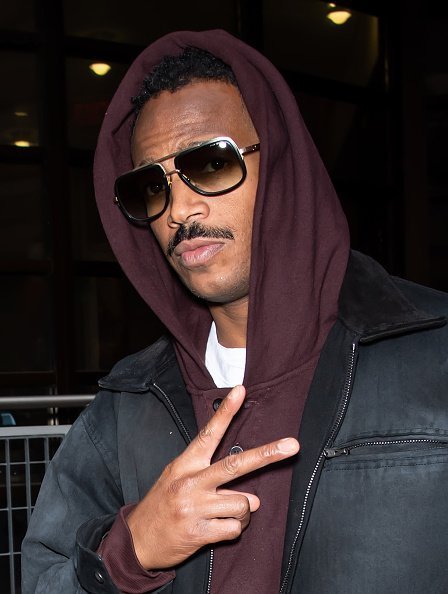 Marlon's dad was a hard worker in his younger years, and so he was only lucky enough to get to know him because he is the youngest child. The actor also says this relationship has been a source of life fulfillment for him.
Not everyone is lucky enough to have a father figure in their life, but Marlon happens to have two. This was brought to light in a tribute to John Witherspoon, where Marlon referred to his co-star as his "second pops."
John died in 2019, and Marlon only got to spend five years with him, but his "TV dad, mentor, and friend" still means a lot to him.
Apart from being a loving son, the actor is also a supportive and protective father. A while ago, Marlon attended his son, Shawn's school basketball game, where things might have gotten a little out of hand.
The outraged comedian made a scene as he felt the referees were quite unfair to Shawn. Wayans claimed that his son was getting fouled, but there had been no calls for it.
Marlon addressed the referees with some unkind words before storming out of the gym, but this was not the end of it as he returned to confront the officials once again. This time he had to be prevented from getting physical.
Earlier in March, Wayans posted a video of him with Jennifer Hudsons, while she sang Queen of Soul Aretha Franklin's 1968 single, "Ain't No Way." 
The clip was posted on Instagram and Marlon captioned it, "@iamjhud is Best karaoke singer ever, WATCH THE ENTIRE VIDEO This woman sang my drawers off."
Marlon was in awe of the performance as he proceeded to drop his pants. The spotlight was now on the comedian as the performer laughed while he sang the song back to her. 
The comedian's action made everyone in the room laugh and also had his fans in hysterics after watching the video, as indicated by the comments.