TMZ: Marlon Wayans Reportedly Cussed & Yelled at Referee at Son Shawn's High School Basketball Game
Actor and comedian, Marlon Wayans, recently took center stage, but this time, it wasn't to play by any script but to prove his concern for his son during a basketball game.
The father of two showed his support for his son by first attending a basketball game at his son's high school, Bishop Alemany High School, L.A.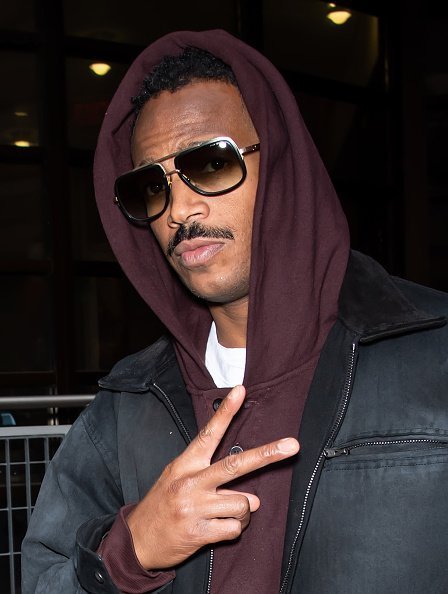 After a careful watch at the sports, Wayans noticed a lack of credibility on the part of the referees in charge of the game and thereby threw a tantrum.
This majorly concerned the referee's lack of foul play call, which affected his son, Shawn. He took to the gram to call out the inadequacies of the officials in charge.
A clip obtained by TMZ showed that the concerned parent charged at the officials and called them out for their inappropriateness.
He also took to cussing and shouting to get himself heard at the officiating table. However, Wayans posted a clip from the game where he addressed his son's maturity and consistency irrespective of the unprofessionalism of the referees. He wrote:
"The put back. U played [expletive] and didn't complain. I respect you for not making excuses and just playing."
Other clips uploaded by the entertainer featured his son's display of talent as a young basketballer. This might have been the reason why his father reacted in the manner which he did, following his outstanding ball passes and dribble.
Shawn, who is 18-years-old, is Wayans's last child, and he is at in his finals in High School.
His older sister Amari Wayans Zackery is a year older than him, and their mother is Angelica Zackery, whom the actor separated from after over a decade of being together.
Both parents still share a cordial relationship, and they have made their kids their priority. This also involves spending quality time with their children and supporting their career choice. 
Wayans, who attended his son's basketball game, uploaded a post where his son initially had his chance to shoot at the goal post after a defender backed off him. He captioned it:
"Take what they give you."
Shawn, who's doing quite well in his school team, has always had an eye for the game. As a 12-year-old, he wowed his audience with an excellent ball handle.
Both father and son share a likeness for the sports, and the actor has shown that during his young adulthood, he loved being on the pitch.
The father of two hasn't been rumored to be involved with anyone at the moment, as he considers his parenting duties enough responsibilities to handle.
Wayans isn't one to shy away from sharing the details of his life, either via the gram or via interviews. Two years ago, the actor detailed private information on a radio interview concerning his family, divorce, and career.